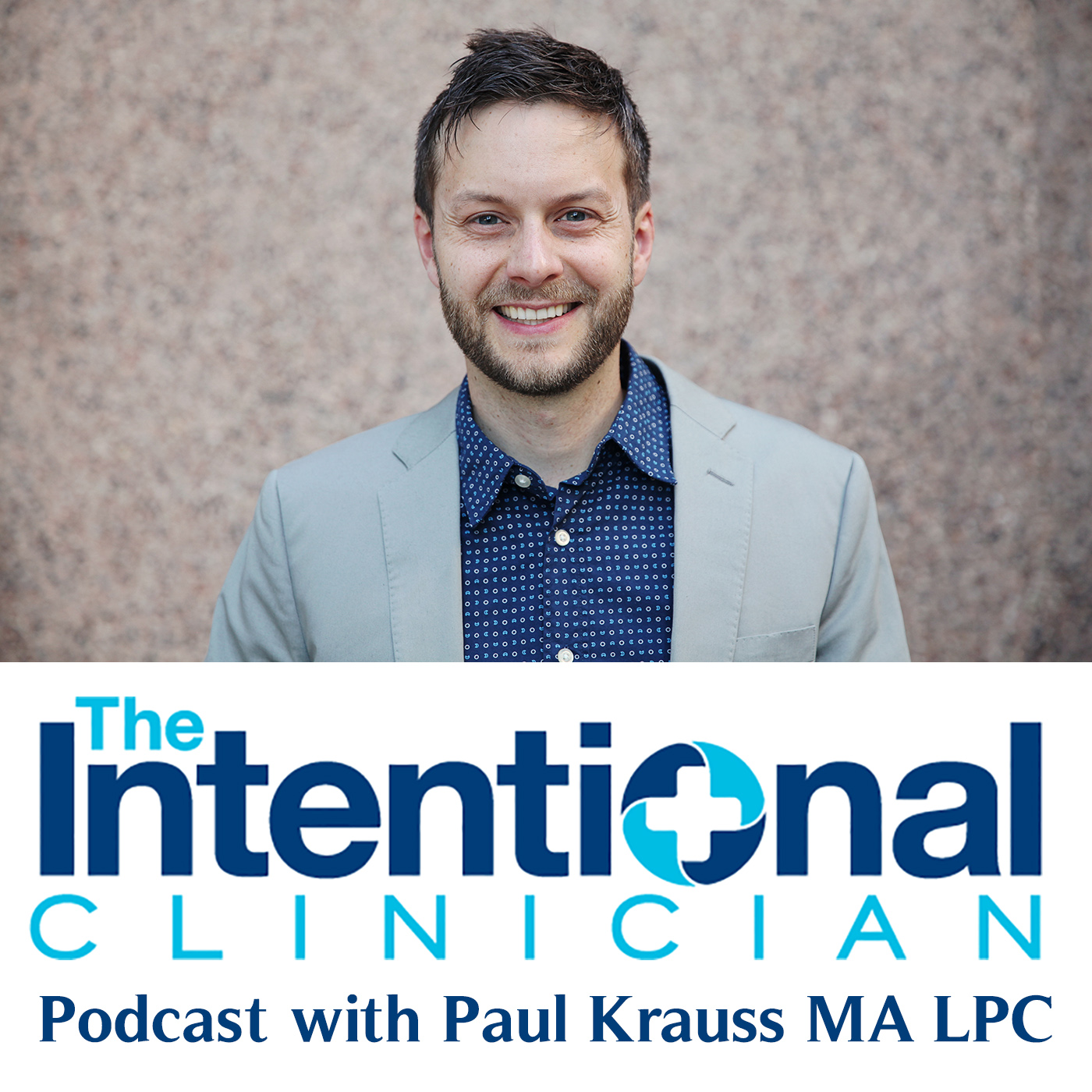 In this episode, Paul Krauss MA LPC talks with Sivie Suckerman about Mindfulness Based Self-Compassion. Sivie discusses how to cultivate the ability to observe one's experiences with curiosity and kindness. Sivie and Paul discuss how to work on a way of relating to one's self and one's experiences with a non-judgemental attitude. If one came of age in a situation where they were motivated by criticism, it can be difficult to change one's internal thinking habits. Sivie goes on to further elucidate how Self-Compassion fits in with Mindfulness-Based practices and Buddhist Psychology.
Also Discussed: Seattle, craftsman homes, urban gardens, old friends, Episode 11 of The Intentional Clinician Podcast, Western Culture, Judgemental attitudes, hyper-criticism, motivation, self-loathing, comparisons, focusing, identity, identification, suffering, life journeys, non-questions, berating the self, widening the gaze, impermanence, the importance of experiences versus theorizing, your favorite teacher, EMDR therapy, Mindfulness Based therapies, bad things will happen, unconscious patterns, Jung, acceptance, allowing, Jack Kornfield, Buddhism, the natural occurrence of suffering, becoming more human, human experience, fighting reality, symptoms, non-acceptance, awareness, getting stuck, spinning in our minds, metaphors, being an observer, feeling our experiences, Kristin Neff, reading, noticing, meta-consciousness, and more.
Sivie Suckerman, LMHC provides Therapy, Mindfulness Classes, and Consulting Services in Seattle, WA. Sivie also serves as a supervisor to other counselors. Sivie received her Masters Degree in Clinical Psychology from The Chicago School of Professional Psychology in 2007 and has practiced in community mental health, crisis services, school-based mental health, residential, and women's health agencies. She is also a Certified Mindful Schools Instructor and Level II Little Flower Yoga Teacher. In addition, she received a Bachelor of Fine Arts Degree in Acting with an emphasis in Original Works from Cornish College of the Arts in 1998. Learn more here: http://www.siviesuckerman.com/
Paul Krauss MA LPC is the Clinical Director of Health for Life Grand Rapids, home of The Trauma-Informed Counseling Center of Grand Rapids. Paul is also a Private Practice Psychotherapist, EMDRIA Consultant in Training (CIT), host of the Intentional Clinician podcast, Behavioral Health Consultant, Clinical Trainer, and Counseling Supervisor. Paul is now offering consulting for a few individuals and organizations. Paul is the creator of the National Violence Prevention Hotline (in progress)  as well as the Intentional Clinician Training Program for Counselors. Questions? Call the office at 616-200-4433. 
If you are looking for EMDRIA consulting groups, Paul Krauss MA LPC is now hosting weekly online and in-person groups.  For details, click here.
Follow Health for Life Grand Rapids:
Instagram   |   Facebook     |     Youtube
Original music:

"Shades of Currency" [Instrumental] from Archetypes by PAWL
"Come in Alone" from Loveless by My Bloody Valentine
"Starlight" from Mercury by Earth Girl Helen Brown