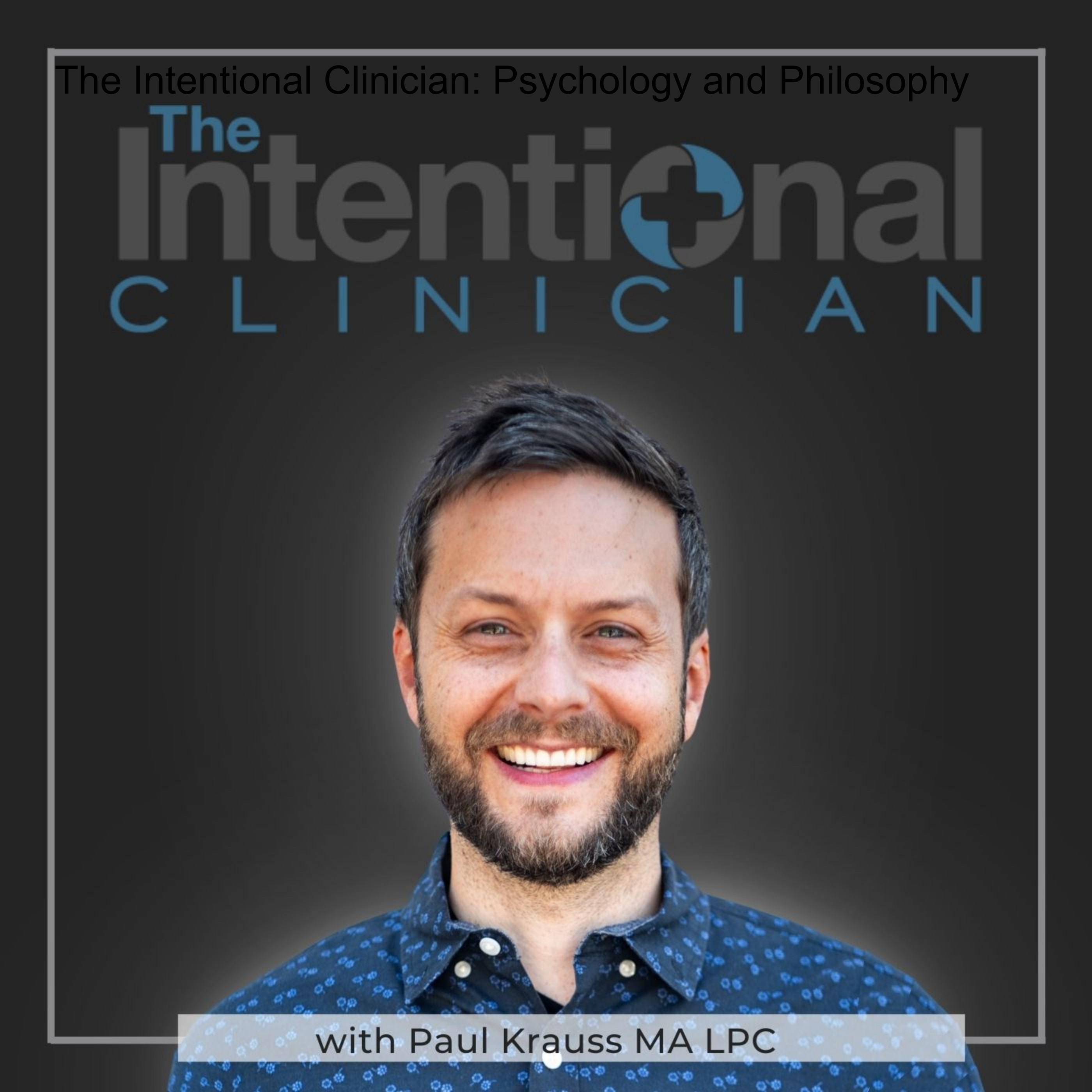 Hypnosis with a Soul is the topic that Paul Krauss MA LPC and Andrew Henry MA LPC discuss on this episode of the Intentional Clinician. Andrew describes how he developed a method of combining hypnosis with deep soul work helped him find a breakthrough to help his clients in a meaningful way that was far beyond his expectations.
Also Discussed: Michael Yapko, Trance Work, C.G. Jung, Milton Erickson, Mindfulness Coaching, Hypnosis Training, What is a Soul?, getting unstuck, Soul Level Hypnosis, higgs boson discovery, unconscious mind, surface level thinking, dealing with somatic symptoms, EMDR Therapy, patterns in thinking, understanding the brain, the nervous system, combining modalities of therapy, breathing and mindfulness exercises, yoga, phone addiction, alternate nostril breathing, finding the answer that is already within you, freedom and choice theory, practice, motivational interviewing, making changes, measurable pathways to your goals.
Andrew Henry, MA, LPC is a licensed professional counselor in private practice located in Mesa Arizona. Andrew is an EMDRIA certified clinician, and Andrew has 16 years of experience in the field of counseling. In addition to being an author, Andrew taught Masters level counseling as an adjunct professor at Grand Canyon University in Phoenix Arizona. He continues to work in private practice utilizing Jungian methods, Hypnosis, EMDR, elements of DBT, energy psychology, mindfulness, and CBT. Andrew is currently open to guest lecturing on campuses via video, and teaching national and international workshops on the topics of Hypnosis and Jungian methods via video. Andrew graduated with a Masters degree in professional counseling plus the certificate in advance graduate studies in 2004 from Ottawa University in Phoenix Arizona. Andrew has an undergraduate degree in Sociology from Arizona State University in Tempe Arizona 1996. Andrew volunteers his time in Kathmandu Nepal providing therapeutic treatment.
Learn more about Andrew Henry here:  www.CounselingbyAndrew.com  
aehlpc@icloud.com
Get Andrew Henry's 2nd book: Hypnosis with a Soul Here (Apple Books)
Get Andrew Henry's Book: The Gift, an Unconscious Intuitive Mind! Here (Apple Books)
--> Check out Andrew's first interview on The Intentional Clinician here.
Paul Krauss MA LPC is the Clinical Director of Health for Life Grand Rapids, home of The Trauma-Informed Counseling Center of Grand Rapids. Paul is also a Private Practice Psychotherapist, EMDRIA Consultant in Training (CIT), host of the Intentional Clinician podcast, Behavioral Health Consultant, Clinical Trainer, and Counseling Supervisor. Paul is now offering consulting for a few individuals and organizations. Paul is the creator of the National Violence Prevention Hotline (in progress)  as well as the Intentional Clinician Training Program for Counselors. Questions? Call the office at 616-200-4433. 
If you are looking for EMDRIA consulting groups, Paul Krauss MA LPC is now hosting weekly online and in-person groups.  For details, click here.
For general behavioral and mental health consulting for you or your organization.
Follow Health for Life Grand Rapids:
Instagram   |   Facebook     |     Youtube
 Original Music:
"Shades of Currency" [Instrumental] from Archetypes by PAWL (Spotify)
"Heart Chakra" from Resonance Meditation by Beautiful Chorus (Spotify)