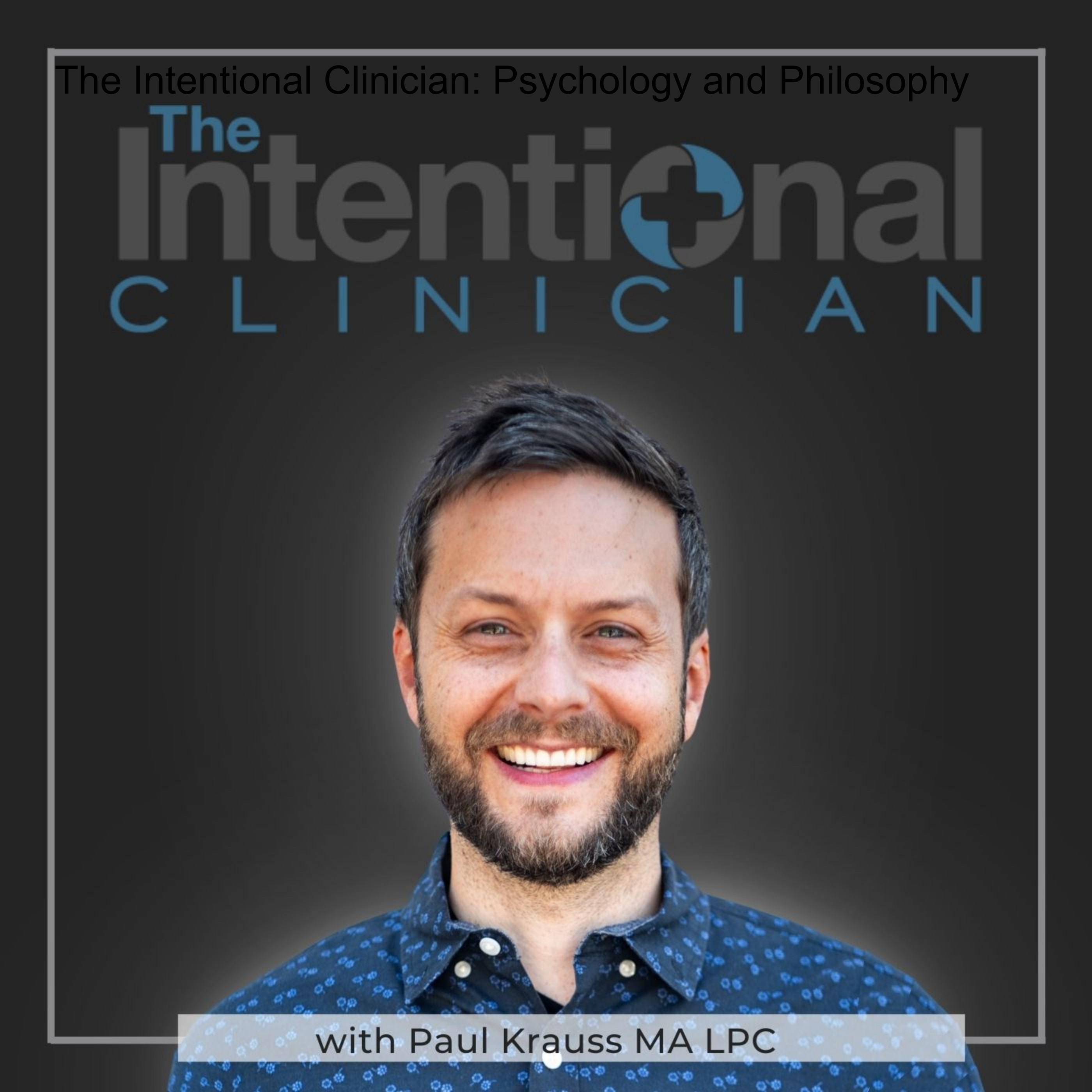 Andrew Henry MA LPC and Paul Krauss MA LPC discuss many concepts related to Intuition, Stoicism, the Present Moment and the intersections with the practice of Psychotherapy. Paul and Andrew elaborate on the philosophy of Stoicism, Reality Therapy, ways to enhance your meditation or mindfulness practice, and methods for getting more out of psychotherapy. Andrew's book The Gift, an Unconscious Intuitive Mind! is available on Apple Books.
Andrew discusses the power of the unconscious intuitive mind, and how it can help a person better understand them self, and those around them. Andrew stated: All people are born with a powerful alley: the unconscious and intuitive mind. Tapping into this vital internal resource is as important as knowing the route to your next destination. Andrew discusses the history of Stoicism and how this philosophy can help us decrease our anxiety and also help us be more present. Andrew also discusses how the concept of personal responsibility being grounded in the now can help a person in their journey. Paul goes on to discuss the concepts of Reality Therapy (William Glasser). Andrew also discuses the concept of cynicism as well. Paul discusses some existential concepts illustrated by Irvin Yalom. Andrew goes on to discuss the values of struggle in people's transformation. Andrew also discusses his first book and some exercises in dialectics that people can do from their home. 
Also discussed: Neurobiology, Trauma, Jordan Peterson, Personal Struggles, Carl Jung, Micro vs. Macro, Control, Imperfect Systems, How to make a difference, Don Miguel Ruiz, Incremental Changes lead to larger changes, Myelination, Neurological Wiring, triggers, Relapses, Personal difficulties, Positive Psychology, Blame, Individual Strengths, Self-Reflection, Unconscious Mind, Adverse Experiences, problems that are out of time, Stuck Points, Crystalline Structures, Trauma-Informed Therapy, Schema, Self-Construct, the fantasy of the future and the past, emotional dysregulation, "time capsules", ego states, different concepts of time, Alchemy, Dialectics, Mindfulness Skills, Imagination, Colors, Symbols, James Hillman, what a person can do at home to help themselves, amygdala, the negative bias, survival, adaptation, the prefrontal cortex, seeing a therapist, Hypnosis, and more. 
Andrew Henry, MA, LPC is a licensed professional counselor in private practice located in Mesa Arizona. Andrew is an EMDRIA certified clinician, and Andrew has 16 years of experience in the field of counseling. In addition to being an author, Andrew taught Masters level counseling as an adjunct professor at Grand Canyon University in Phoenix Arizona. He continues to work in private practice utilizing Jungian methods, Hypnosis, EMDR, elements of DBT, energy psychology, mindfulness, and CBT. Andrew is currently open to guest lecturing on campuses via video, and teaching national and international workshops on the topics of Hypnosis and Jungian methods via video. Andrew graduated with a Masters degree in professional counseling plus the certificate in advance graduate studies in 2004 from Ottawa University in Phoenix Arizona. Andrew has an undergraduate degree in Sociology from Arizona State University in Tempe Arizona 1996. Andrew volunteers his time in Kathmandu Nepal providing therapeutic treatment.
Learn more about Andrew Henry here:  www.CounselingbyAndrew.com  
aehlpc@icloud.com
Get Andrew Henry's Book Here.
Paul Krauss MA LPC is the Clinical Director of Health for Life Grand Rapids, home of The Trauma-Informed Counseling Center of Grand Rapids. Paul is also a Private Practice Psychotherapist, EMDRIA Consultant in Training (CIT), host of the Intentional Clinician podcast, Behavioral Health Consultant, Clinical Trainer, and Counseling Supervisor. Paul is now offering consulting for a few individuals and organizations. Paul is the creator of the National Violence Prevention Hotline (in progress)  as well as the Intentional Clinician Training Program for Counselors. Questions? Call the office at 616-200-4433. 
If you are looking for EMDRIA consulting groups, Paul Krauss MA LPC is now hosting weekly online and in-person groups.  For details, click here.
For general behavioral and mental health consulting for you or your organization.
Follow Health for Life Grand Rapids:
Instagram   |   Facebook     |     Youtube
 Original Music:
"Shades of Currency" [Instrumental] from Archetypes by PAWL (Spotify)
"Nivedan" from Healing the Divide by Anousha Shankar (Spotify)
"Geometry of Lawns" from Strange Geometry by The Clientele (Spotify)
Support your local bookstore by shopping at https://bookshop.org/
(You can order online from the comfort of your own home, while supporting local businesses near you).