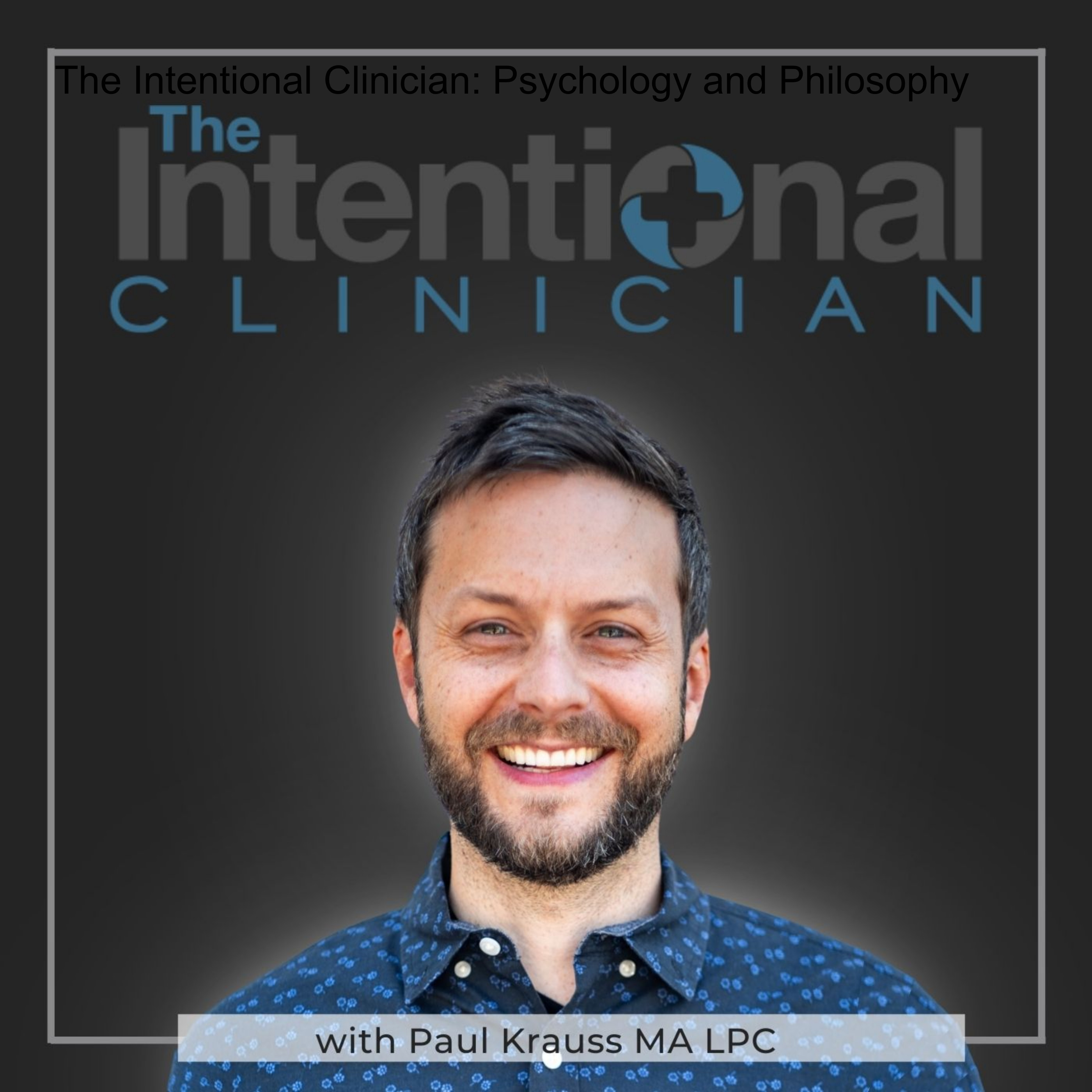 This is a discussion not to be missed. Ashley Yost and Mali Jane (the founders of AM Yoga in Grand Rapids, MI) along with Yoga instructor and Professional Counselor Margie Muñoz LLPC speak with Paul Krauss MA LPC about all things yoga. Along with the discussion about the intersection of the physical and mental health benefits yoga offers, the panel agrees that "Yoga just feels good." Such a statement sounds so simple, but what if your life actually "felt good"? In the hustle and bustle and confusion of the current times where many people spend 10+ hours a day hunched over a desk or sitting while entertaining themselves on various "screens" many complain of chronic stress, body pain, and lack of meaning. What if the ancient art of yoga could provide relief, purpose, community, and physical and mental strength? For many, it does just that. According to the three yoga instructors interviewed on the podcast: The proof is in the practice. Going further, therapist Margie Muñoz adds her expertise about mental health, and how yoga can help with multiple areas of prevention as well as serving to enhance the counseling/therapy process. 
Ashley and Mail have been creating a health community using the art and science of yoga and meditation. They aim to provide people with an opportunity to practice yoga daily via the 365 Program at AM YOGA. Their mission: Bringing yoga to all people. AM YOGA is igniting people with the power of I AM. AM Yoga uses these three elements (sadhana, satusung, and seva) to experience a state of I AM. It is what we teach, practice daily, and are committed to sharing with the world.  Learn more about AM YOGA here.
AM YOGA is located in Grand Rapids, Michigan.
AM YOGA INSTAGRAM. AM YOGA PODCAST
Margie Muñoz MA LLPC is a Professional Counselor and Yoga Instructor practicing in Grand Rapids, MI. She specializes in counseling for children and adolescents navigating the impacts of trauma including anger, depression, anxiety, and exaggerated reactivity, which can impact experiences at school, at home, and with peers. Margie also has experience working with young adults navigating anxiety and depression as they establish their independence and face complex pressures as they transition into adulthood. Margie is a bicultural, bilingual counselor who is able to provide counseling services in Spanish. Margie also leads trauma-informed yoga groups for pre-teens and adolescents navigating social pressure, anxiety, and depression.
Learn more about Margie Here.
Are you a parent of an adult that is having major difficulties? Is there conflict in your family about how much help to give your adult child?
Paul Krauss MA LPC is the Clinical Director of Health for Life Counseling Grand Rapids, home of The Trauma-Informed Counseling Center of Grand Rapids. Paul is also a Private Practice Psychotherapist, EMDRIA Consultant in Training (CIT), host of the Intentional Clinician podcast, Behavioral Health Consultant, Clinical Trainer, and Counseling Supervisor. Paul is now offering consulting for a few individuals and organizations. Paul is the creator of the National Violence Prevention Hotline (in progress)  as well as the Intentional Clinician Training Program for Counselors. Questions? Call the office at 616-200-4433. 
If you are looking for EMDRIA consulting groups, Paul Krauss MA LPC is now hosting weekly online and in-person groups.  For details, click here.
For general behavioral and mental health consulting for you or your organization.
Follow Health for Life Grand Rapids:
Instagram   |   Facebook     |     Youtube
 Original Music:
"Shades of Currency" [Instrumental] from Archetypes by PAWL (Spotify)
"Baba Hanuman" from Breath Of The Heart by Krishna Das (Spotify)