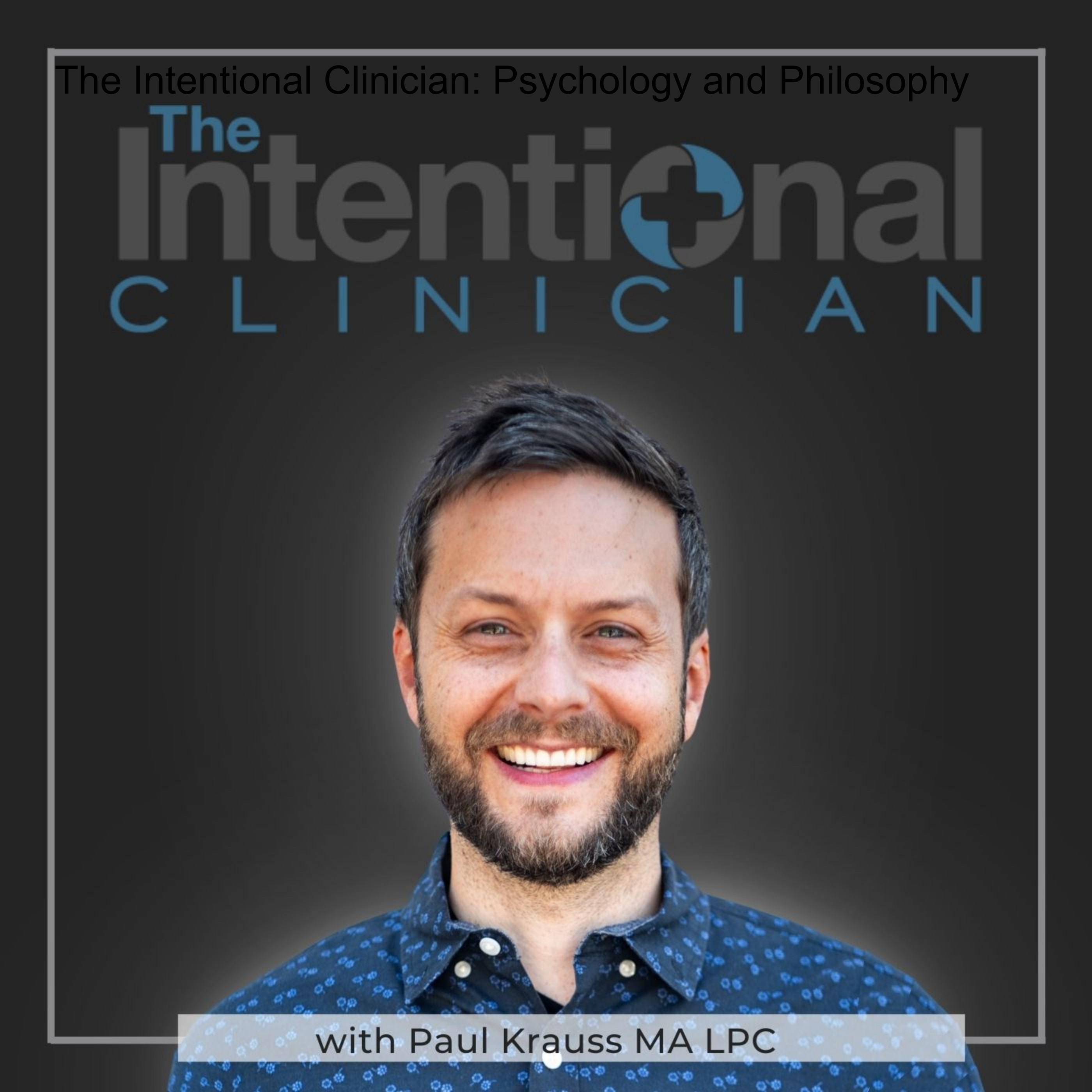 Entertaining and informative talks covering psychology and philosophy with a variety of guests! From modern empirically-validated counseling techniques to ancient wisdom practices, all corners are approached. Discussing both practical and eccentric approaches on living a full and vibrant life. Including, bold unedited discussions about the meaning of life, history, music, and culture. Paul Krauss MA LPC (your host), draws on his unique life experience of growing up in a small motel in the countryside, living in large cities, and working with and living among diverse cultural and socioeconomic groups--combining his trauma-informed science-based perspective with the contrasting desire to live like a mystic. Opposites unite on this podcast!
Episodes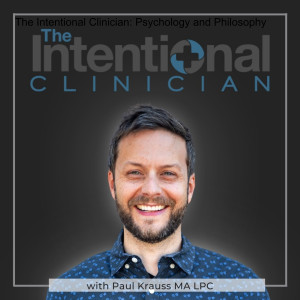 Friday Oct 22, 2021
Friday Oct 22, 2021
This is an interview not to be missed. Dr. Margaret Chisolm, MD stops by The Intentional Clinician podcast to discuss her new book "From Survive to Thrive: Living Your Best Life with Mental Illness" (Johns Hopkins University Press).
Dr. Margaret Chisolm, MD and Paul Krauss MA LPC discuss the evolving state of mental health treatment in the United States. Dr. Margaret Chisolm, MD offers advice on practices for people to move from "surviving to thriving." Dr. Margaret also shares about Johns Hopkins' psychiatry model (The Perspectives of Psychiatry Approach) and how the comprehensive nature of this approach helps the doctors understand patients better. Dr. Chisholm discusses resources for the latest research on mental health treatment, her experience treating patients and teaching, and hopeful stories of recovery from real patients.
As a practitioner, it is important to consider the following elements in diagnosing a mental illness and how these factors overlap and interact: 1. Are these symptoms the result of an obvious disease? 2. Are these symptoms emerging from a personality?  3. Are these symptoms influenced mainly by behaviors?, 4. Are these symptoms as a result of something they have encountered?
Dr. Margaret Chisolm, MD, FAMEE, FACP, FAAP is Vice Chair for Education, Psychiatry and Behavioral Sciences; professor of Psychiatry and Behavioral Sciences; and professor of Medicine, at Johns Hopkins University School of Medicine. 
Are you a parent of an adult that is having major difficulties? Is there conflict in your family about how much help to give your adult child?
Paul Krauss MA LPC is the Clinical Director of Health for Life Counseling Grand Rapids, home of The Trauma-Informed Counseling Center of Grand Rapids. Paul is also a Private Practice Psychotherapist, EMDRIA Consultant in Training (CIT), host of the Intentional Clinician podcast, Behavioral Health Consultant, Clinical Trainer, and Counseling Supervisor. Paul is now offering consulting for a few individuals and organizations. Paul is the creator of the National Violence Prevention Hotline (in progress)  as well as the Intentional Clinician Training Program for Counselors. Questions? Call the office at 616-200-4433. 
If you are looking for EMDRIA consulting groups, Paul Krauss MA LPC is now hosting weekly online and in-person groups.  For details, click here.
For general behavioral and mental health consulting for you or your organization.
Follow Health for Life Grand Rapids:
Instagram   |   Facebook     |     Youtube
 Original Music:
"Shades of Currency" [Instrumental] from Archetypes by PAWL (Spotify)
"Opus 28" from Vorleben by Dustin O'Halloran (Spotify)