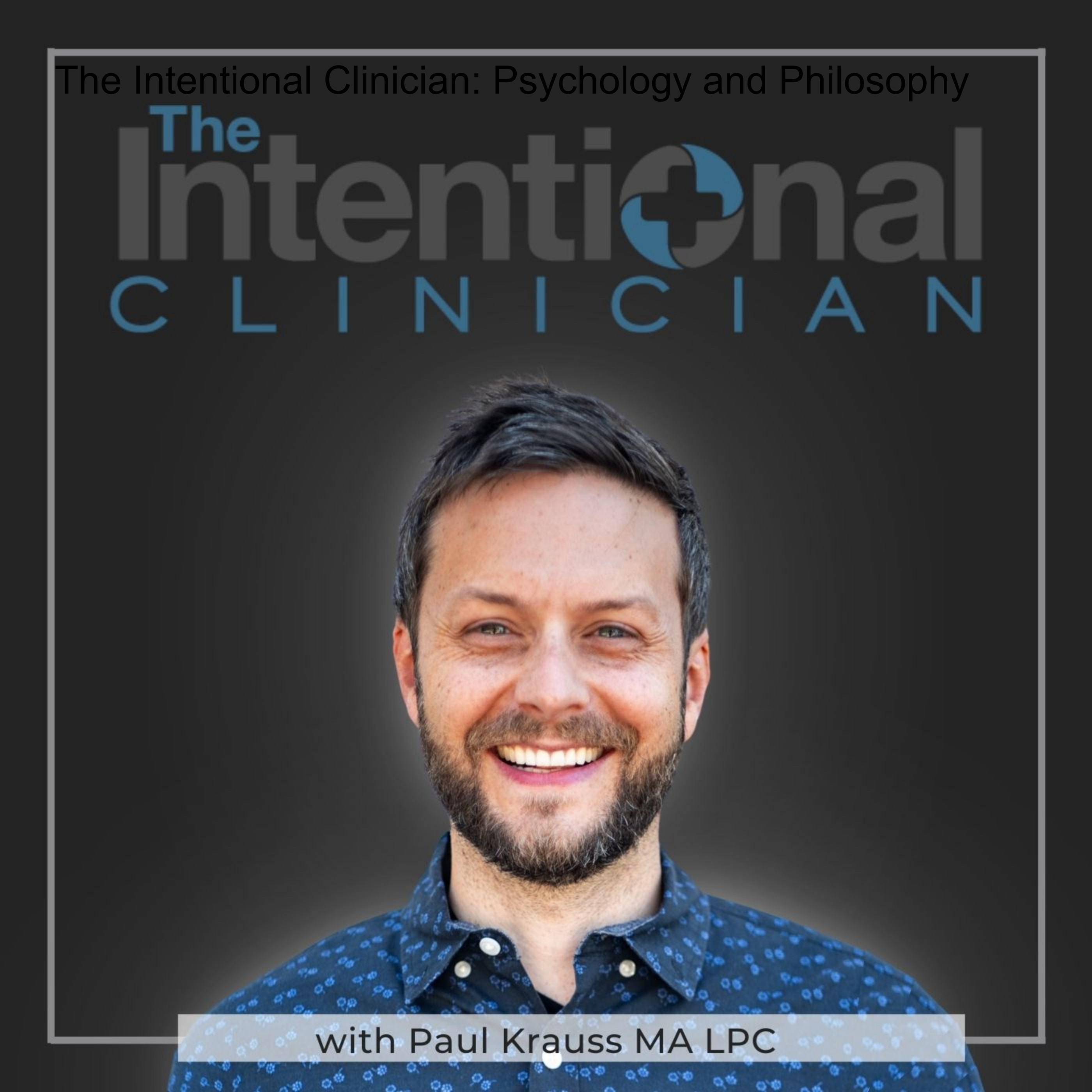 Entertaining and informative talks covering psychology and philosophy with a variety of guests! From modern empirically-validated counseling techniques to ancient wisdom practices, all corners are approached. Discussing both practical and eccentric approaches on living a full and vibrant life. Including, bold unedited discussions about the meaning of life, history, music, and culture. Paul Krauss MA LPC (your host), draws on his unique life experience of growing up in a small motel in the countryside, living in large cities, and working with and living among diverse cultural and socioeconomic groups--combining his trauma-informed science-based perspective with the contrasting desire to live like a mystic. Opposites unite on this podcast!
Episodes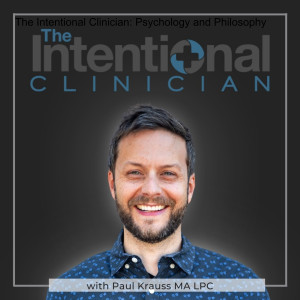 Wednesday Oct 12, 2022
Wednesday Oct 12, 2022
If you are someone interested in both ancient wisdom and modern science's approaches to mental health and wellness, then you are going to love this interview as Paul Krauss MA LPC interviews 2 experts who have a penchant for convergence. While most of the United States is clearly divided on political stances, the same often goes for medicine where people will blindly dismiss anything that doesn't fit their personal identity paradigm, sticking to their version of "medicine" with an emotional fervor: Either 1. Modern/ Western Medicine Approaches, or 2. Natural or "holistic" Methods. While the emerging field of Functional Medicine has made some progress on merging the best of Modern and Holistic Approaches, it often falls short. Dr. Nicole Cain ND MA (Board-Certified NMD in Arizona and Master's of Clinical Psychology) and Hadlee Garrison (University of Michigan with a B.S. in Biopsychology, Cognition, and Neuroscience and an Master's of Public Health in Health Behavior and Health Education) are a powerhouse in utilizing both the research, testing, and breakthroughs of modern and Western medicine along with time-tested approaches that are more Natural and Holistic. The conversation flows are we explore what exactly "holistic mental health" is and why it is important to people who are looking to heal from mental health related stress and improve overall wellness.
Dr. Nicole Cain, ND MA is a nationally renowned expert in natural mental health, helping people transform their mental health naturally by uncovering the root cause. She has been published by Salon Magazine, Well + Good, Psychology Today, quoted in Forbes and more!
 
Happy Healthy Hadlee is an ayurvedic expert, academic, healer and her mission is to teach people how to transform their habits, health, bodies, energy, confidence, and all of the other things in order to lead less stressed and more joyful lives.
Resources:
Paul Krauss MA LPC is the Clinical Director of Health for Life Counseling Grand Rapids, home of The Trauma-Informed Counseling Center of Grand Rapids. Paul is also a Private Practice Psychotherapist, an Approved EMDRIA Consultant , host of the Intentional Clinician podcast, Behavioral Health Consultant, Clinical Trainer, and Counseling Supervisor. Paul is now offering consulting for a few individuals and organizations. Paul is the creator of the National Violence Prevention Hotline (in progress) as well as the Intentional Clinician Training Program for Counselors. Paul has been quoted in the Washington Post, NBC News, and Wired Magazine. Questions? Call the office at 616-200-4433. 
If you are looking for EMDRIA consulting groups, Paul Krauss MA LPC is now hosting weekly online and in-person groups.  For details, click here.
For general behavioral and mental health consulting for you or your organization.
Follow Health for Life Grand Rapids:
Instagram   |   Facebook     |     Youtube
 Original Music:
"Shades of Currency" [Instrumental] from Archetypes by PAWL (Spotify)