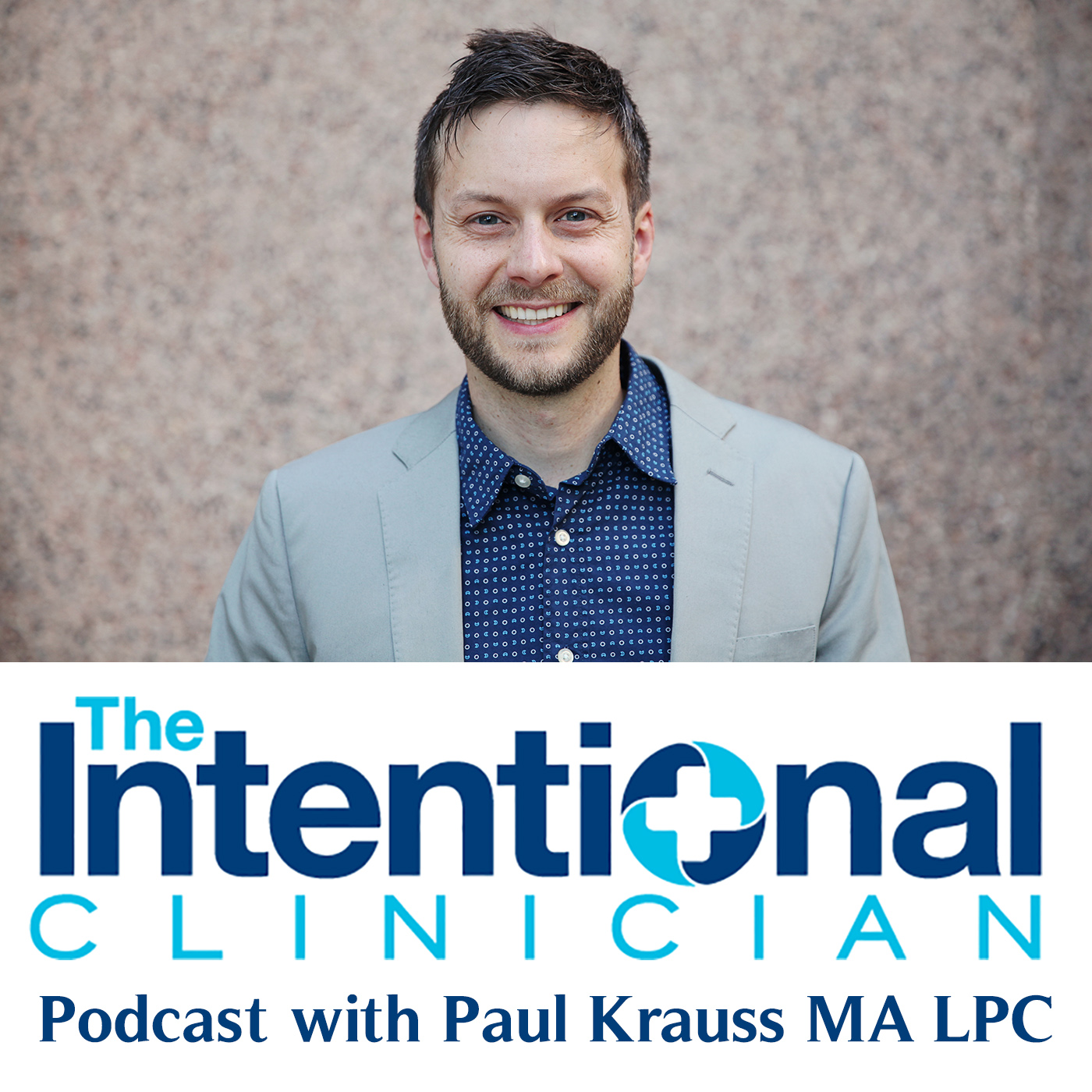 The Intentional Clinician, Episode #1: Personal Transformation
Paul Krauss MA LPC discusses how any person can transform through counseling as well as other growth methods that one can do at home. "As an introduction to this podcast, I will discuss my own personal story of transformation as well. I will share various concepts from psychology, neurobiology, and philosophy related to changes in perspective, personality, and the physical brain. I will also discuss barriers to change such as trauma, addiction, difficult circumstances and how to work on overcoming barriers to change. I will also discuss why I have chosen counseling as my life's work."
Join a Licensed Professional Counselor as he aims to demystify the topics of counseling and psychology from a down-to-earth perspective. At the same time, Paul Krauss will be discussing practical strategies for applying concepts from counseling and psychology to our lives. The Intentional Clinician podcast dives deep into discussing mental health and philosophy as a fundamental part of living a full and vibrant life. This podcast will feature stories, interviews, practical lessons, clinical research, and more.
Paul Krauss MA LPC practices Psychotherapy in Grand Rapids, MI at an integrative clinic called Health for Life. www.healthforlifegr.com Paul Krauss' specialties include: Overcoming Trauma & PTSD, Counseling for Leaders and High Achievers, Neurological Disorders and Chronic Illness, Quarter-life/ Mid-life Crisis Turn Around, Finding a Sense of Purpose, Helping the Parents Of Young Adults, Mindfulness, and What should I do with my life? Paul will work with anyone he believes he can help with his advanced clinical training and over 10 years of counseling experience. Paul is also a Clinical Supervisor and trainer for new counselors who are working on gaining their full license, and for anyone seeking continuing education units. Learn more at www.paulkrausscounseling.com and www.counselingsupervisorgr.com.
Stay tuned for many interviews in the following weeks. Thank you for listening. -Paul
Original music, used with permission: 
"Shades of Currency" [Instrumental] from Archetypes by PAWL
"Running" [Instrumental] from Modified Dreams by PAWL