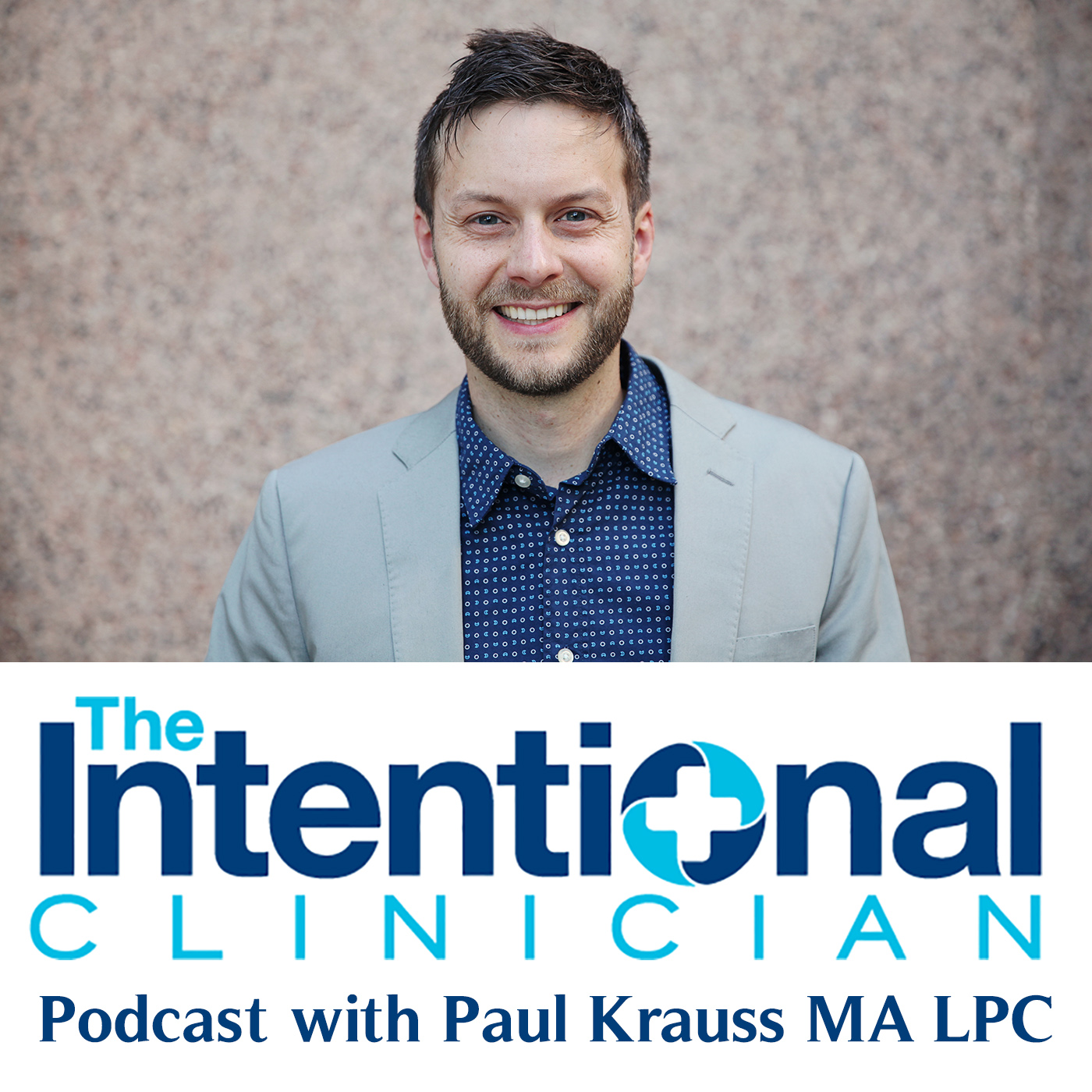 Paul Krauss MA LPC interviews Dr. Nicole Cain ND, MA about why what we eat can influence not only our physical health, but our mental well being. Paul wants to know what our "gut system" is and how that has anything to do with "Psychology." Dr. Cain discusses why "Gut Health" is all the rage these days and why it is important for those in the field of psychology to understand as well. Since Paul Krauss is not a doctor who understands diets, Dr. Cain explains in an easy to understand way, how even Paul can make changes to his diet that (over time) can affect his physical and mental wellness. Paul Krauss MA LPC also reads from and asks questions of Dr. Cain about her book, entitled "Gut Psychology." Dr. Cain discusses why there is an extraordinary amount of research coming out about "gut health" and how, in fact, most of human's serotonin is made in the gut (not the brain!).
Dr. Nicole Cain ND, MA is a brain and mental health specialist practicing in Scottsdale, Arizona She is then proud creator of the Gut Psychology Program. Dr. Cain is a Board Certified licensed Naturopathic Medical Doctor, and has a Masters degree in Clinical Psychology with a specialization in Counseling. Dr. Cain is one of the few physicians in the country that specializes in the integrative treatment of mental health from a vitalistic perspective, with knowledge of natural, conventional, and functional medicine. Dr. Cain completed a medical residency in internal medicine and is also a general family practice doctor. She has advanced training due to her background in clinical psychology, with a particular focus in trauma, depression, bipolar, and anxiety. Dr. Cain is an avid advocate for bringing holistic solutions to anyone suffering. Dr. Cain has been published by newspapers, magazines, and blogs across the United States.
Paul Krauss MA LPC is the Clinical Director of Health for Life Grand Rapids, home of The Trauma-Informed Counseling Center of Grand Rapids. Paul is also a Private Practice Psychotherapist, EMDRIA Consultant in Training (CIT), host of the Intentional Clinician podcast, Behavioral Health Consultant, Clinical Trainer, and Counseling Supervisor. Paul is now offering consulting for a few individuals and organizations. Paul is the creator of the National Violence Prevention Hotline (in progress)  as well as the Intentional Clinician Training Program for Counselors. Questions? Call the office at 616-200-4433. 
If you are looking for EMDRIA consulting groups, Paul Krauss MA LPC is now hosting weekly online and in-person groups.  For details, click here.
Follow Health for Life Grand Rapids:
Instagram   |   Facebook     |     Youtube
Original music, used with permission:
"Shades of Currency" [Instrumental] from Archetypes by PAWL
"Set Me Off" [Instrumental] from Guesthouse by PAWL
Music available here:
https://pawl.bandcamp.com/