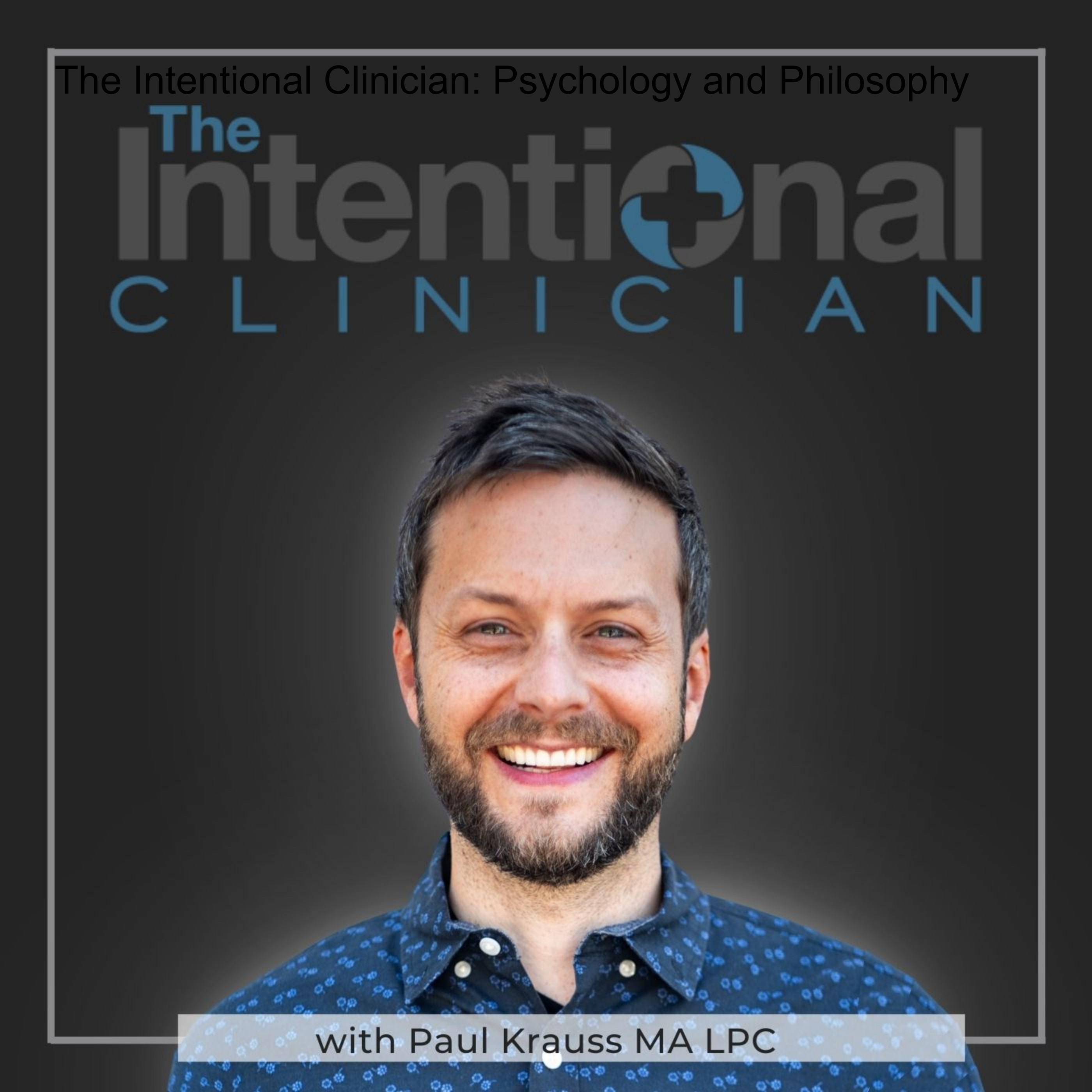 Entertaining and informative talks covering psychology and philosophy with a variety of guests! From modern empirically-validated counseling techniques to ancient wisdom practices, all corners are approached. Discussing both practical and eccentric approaches on living a full and vibrant life. Including, bold unedited discussions about the meaning of life, history, music, and culture. Paul Krauss MA LPC (your host), draws on his unique life experience of growing up in a small motel in the countryside, living in large cities, and working with and living among diverse cultural and socioeconomic groups--combining his trauma-informed science-based perspective with the contrasting desire to live like a mystic. Opposites unite on this podcast!
Episodes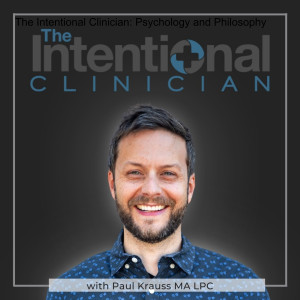 Saturday Apr 24, 2021
Saturday Apr 24, 2021
Have you ever heard of people that are paid to contemplate the future? It's true! They exist. They are called Futurists. They even have their own training and schools they attend. And no, they are not psychics. They utilize analysis of big data, trends, and other mental exercises to predict multiple models of possible futures--which can be useful to everyday humans as well as companies and governments. Paul Krauss MA LPC invited Sylvia Gallusser onto the Intentional Clinician podcast to tell us all about what a Futurist is (and isn't), as well as how future-thinking exercises could influence our Psychology and how it is related to Philosophy. Together, we also discuss why futurist thinking is needed more now, than ever. Find out why!
Discussed: What a futurist is not, answering the critics of futurism, psychology, psychology and futurism, futurist exercises, future thinking in mental health & psychology, signal scanning, "future back", how futurist principles are aligned with philosophy, time, ideologies, foresight, ethics, limitations in our ability to contemplate the future related to brain structure, mental exercises to stretch our time horizon, future thinking as related to therapeutic tools, as well as examples of futurism in action and applied to projects. And much much more.
Sylvia Gallusser - Global Futurist, Founder & CEO @Silicon Humanism
Sylvia conducts foresight research on the future of health, well-aging, and social interaction, evolutions in retail and mobility, the future of work, life-long learning, artificial general intelligence, the future of our oceans and sustainability, as well as the future of the mind and transhumanism.
Sylvia has been advising 500+ tech companies for the past 15 years, starting as an IT consultant at Accenture, launching the Impact USA accelerator with Business France, and leading funding access programs at French Tech Hub. She has been leading many European tech companies to global success as a Founding Partner at big bang factory.
Sylvia graduated from HEC Paris (France). She arrived in San Francisco in 2005, where she has developed a special interest in the Silicon Valley ecosystem. She teaches go-to-market strategy, competitive analysis, futures studies, and entrepreneurship, in business schools, for the corporate, and as a mentor in various startup accelerators. She is a published author of Future Fiction with Fast Future Publishing and a Board Member at Grey Swan Guild.
Silicon Humanism is a Research Organization specialized in Futures Thinking & Strategic Foresight. Its Founder Sylvia launched this initiative to share and discuss the Future with anyone interested in thinking about our possible options, which ones we would like to see come true, and how to make them actually happen!
Connect with Sylvia and Silicon Humanism:
https://siliconhumanism.home.blog/
https://www.linkedin.com/company/siliconhumanism 
https://www.youtube.com/channel/UC72JK8XZujvWYG3619Z3hfg/playlists
https://www.linkedin.com/in/sylvialeroux 
"The Pandemic Home Hotline" - a collaboration between Sylvia Gallusser and Paul Krauss MA LPC.
Paul Krauss MA LPC is the Clinical Director of Health for Life Grand Rapids, home of The Trauma-Informed Counseling Center of Grand Rapids. Paul is also a Private Practice Psychotherapist, EMDRIA Consultant in Training (CIT), host of the Intentional Clinician podcast, Behavioral Health Consultant, Clinical Trainer, and Counseling Supervisor. Paul is now offering consulting for a few individuals and organizations. Paul is the creator of the National Violence Prevention Hotline (in progress)  as well as the Intentional Clinician Training Program for Counselors. Questions? Call the office at 616-200-4433. 
If you are looking for EMDRIA consulting groups, Paul Krauss MA LPC is now hosting weekly online and in-person groups.  For details, click here.
For general behavioral and mental health consulting for you or your organization.
Follow Health for Life Grand Rapids:
Instagram   |   Facebook     |     Youtube
 Original Music:
"Shades of Currency" [Instrumental] from Archetypes by PAWL (Spotify)
"Cosmic Colours" from Cosmic Colours by Soothe My Soul (Spotify)