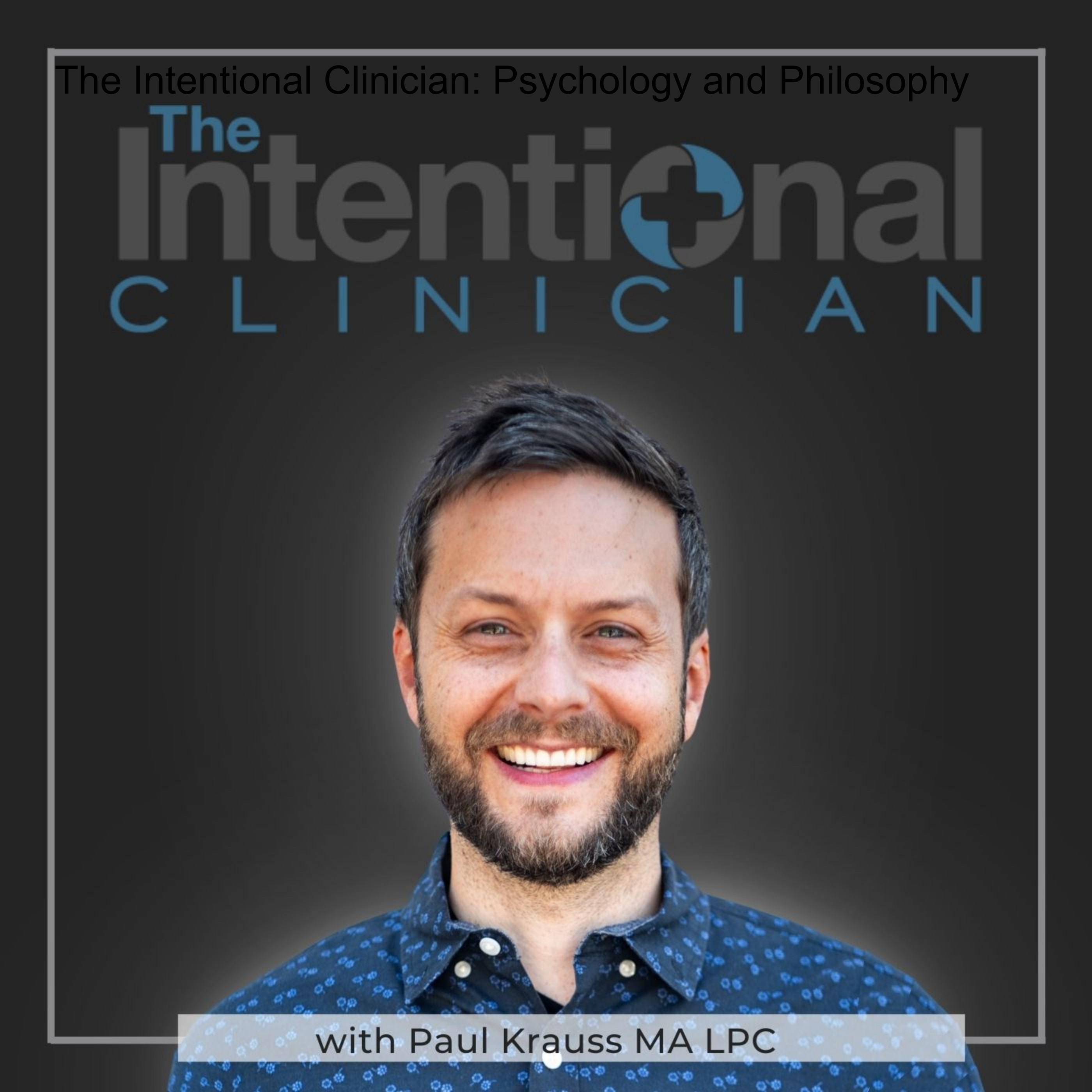 Entertaining and informative talks covering psychology and philosophy with a variety of guests! From modern empirically-validated counseling techniques to ancient wisdom practices, all corners are approached. Discussing both practical and eccentric approaches on living a full and vibrant life. Including, bold unedited discussions about the meaning of life, history, music, and culture. Paul Krauss MA LPC (your host), draws on his unique life experience of growing up in a small motel in the countryside, living in large cities, and working with and living among diverse cultural and socioeconomic groups--combining his trauma-informed science-based perspective with the contrasting desire to live like a mystic. Opposites unite on this podcast!
Episodes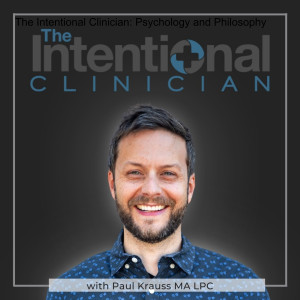 Monday Feb 13, 2023
Monday Feb 13, 2023
If you have ever wondered about how education can improve us as people, then this is the episode for you. Paul Krauss MA LPC interviews Dr. Duncan Pritchard, Ph.D about a holistic method of learning "how" to think instead of just "what" to think. Learn more what Intellectual Virtues are and how they may help you and your organization flourish. 
In 2019, Duncan Pritchard Ph.D, Distinguished Professor of philosophy at the University of California, Irvine, launched a pilot program called "Anteater Virtues" – a series of interdisciplinary, faculty-led modules geared toward promoting a set of intellectual character traits – curiosity, integrity, humility and tenacity - that can help students develop into more inquisitive, open-minded and authentic individuals.
Early results demonstrate that program participants show greater intellectual growth than their peers, with this positive effect stable across all the main demographic groupings.
"Intellectual virtues promote ways of thinking, reasoning and seeking the truth. Learning intellectual humility, for example, can enhance open-mindedness and respect for other people's opinions, whereas intellectual tenacity can improve students' willingness to overcome intellectual obstacles," Pritchard says. He adds that these skills are essential not only for academic pursuits, but also for navigating a daily life that's increasingly online and often laced with misinformation and manipulation.
Paul Krauss MA LPC is the Clinical Director of Health for Life Counseling Grand Rapids, home of The Trauma-Informed Counseling Center of Grand Rapids. Paul is also a Private Practice Psychotherapist, an Approved EMDRIA Consultant , host of the Intentional Clinician podcast, Behavioral Health Consultant, Clinical Trainer, and Counseling Supervisor. Paul is now offering consulting for a few individuals and organizations. Paul is the creator of the National Violence Prevention Hotline (in progress) as well as the Intentional Clinician Training Program for Counselors. Paul has been quoted in the Washington Post, NBC News, and Wired Magazine. Questions? Call the office at 616-200-4433. 
If you are looking for EMDRIA consulting groups, Paul Krauss MA LPC is now hosting weekly online and in-person groups.  For details, click here.
For general behavioral and mental health consulting for you or your organization.
Follow Health for Life Grand Rapids:
Instagram   |   Facebook     |     Youtube
 Original Music:
"Shades of Currency" [Instrumental] from Archetypes by PAWL (Spotify)
"Holding Pattern" from In Mind by Real Estate (Spotify)