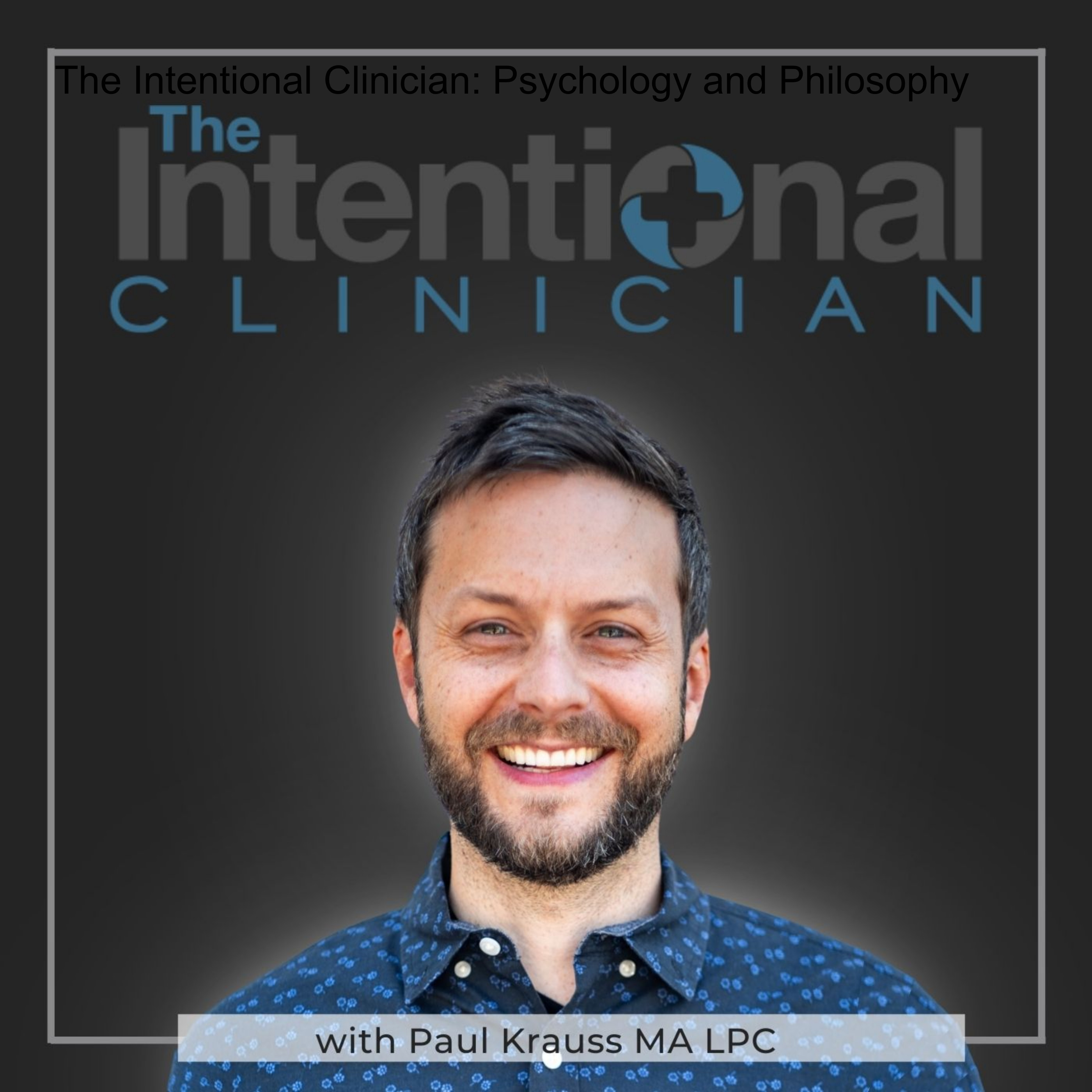 Author and Surgeon Dr. Michael J. Collins stops by The Intentional Clinician Podcast to speak with Paul Krauss MA LPC about his latest book All Bleeding Stops.The book takes readers to Vietnam at the height of the war, following young doctor Matthew Barrett and his struggle to acclimate to a harsh and violent medical environment.
Issues discussed in this episode:

Raising awareness of the difficulties doctors face in trying to give of themselves without giving so much it destroys them

Why physician suicide rate is the highest of any profession (more than double the general population) and how to help

Coping with a sensitive personality and how to grow from trauma

The very qualities – compassion, sensitivity, dedication – that often lead young people to a career in medicine, often make it difficult for them to reconcile their ideals with the cold, hard reality of morbidity and mortality: conditions no amount of caring can ever change
"A generation of young men went to Vietnam naive and idealistic," says Collins. "They returned home broken and disillusioned—if they returned at all. We doctors are often victims of a similar fate. Like soldiers, the things we see and do are often too much to bear. And, like soldiers, not all of us make it back."
To help combat those devastating mental effects, a portion of the net proceeds from the sale of All Bleeding Stops will go to qualified entities supporting mental health in the military and medical fields, such as PB Abbate and the PTSD Foundation.
Learn more about All Bleeding Stops by visiting www.michaeljcollinsmd.com 
Are you a parent of an adult that is having major difficulties? Is there conflict in your family about how much help to give your adult child?
Paul Krauss MA LPC is the Clinical Director of Health for Life Counseling Grand Rapids, home of The Trauma-Informed Counseling Center of Grand Rapids. Paul is also a Private Practice Psychotherapist, an Approved EMDRIA Consultant, host of the Intentional Clinician podcast, Behavioral Health Consultant, Clinical Trainer, and Counseling Supervisor. Paul is now offering consulting for a few individuals and organizations. Paul is the creator of the National Violence Prevention Hotline (in progress)  as well as the Intentional Clinician Training Program for Counselors. Questions? Call the office at 616-200-4433. 
If you are looking for EMDRIA consulting groups, Paul Krauss MA LPC is now hosting weekly online and in-person groups.  For details, click here.
For general behavioral and mental health consulting for you or your organization.
Follow Health for Life Grand Rapids:
Instagram   |   Facebook     |     Youtube
 Original Music:
"Shades of Currency" [Instrumental] from Archetypes by PAWL (Spotify)
"Rope & Summit" from Fields by Junip (Spotify)