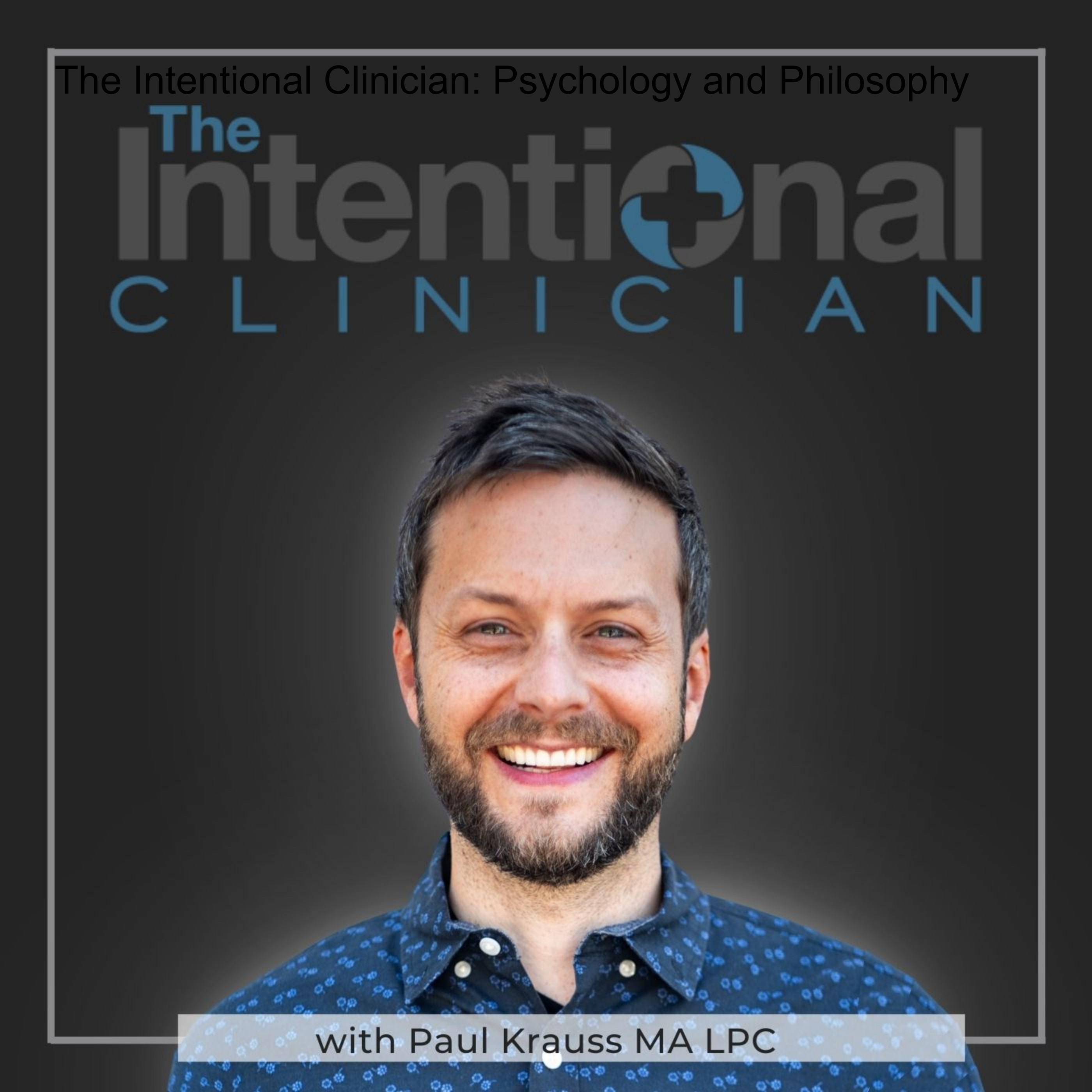 Entertaining and informative talks covering psychology and philosophy with a variety of guests! From modern empirically-validated counseling techniques to ancient wisdom practices, all corners are approached. Discussing both practical and eccentric approaches on living a full and vibrant life. Including, bold unedited discussions about the meaning of life, history, music, and culture. Paul Krauss MA LPC (your host), draws on his unique life experience of growing up in a small motel in the countryside, living in large cities, and working with and living among diverse cultural and socioeconomic groups--combining his trauma-informed science-based perspective with the contrasting desire to live like a mystic. Opposites unite on this podcast!
Episodes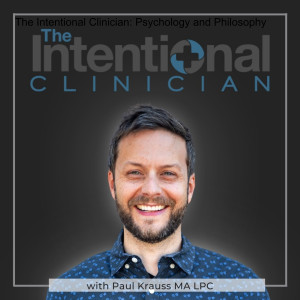 Friday Mar 10, 2023
Friday Mar 10, 2023
Philosopher Dr. Peg O'Connor stops by the Intentional Clinician podcast to talk to Paul Krauss MA LPC about how trauma may affect peoples' abilities to develop and cultivate what one philosopher calls "the essential arts of person-hood." Some of the essential arts of personhood include: imagining, hoping, having empathy, bodily dominion, and self-possession. Lacking those makes it far more difficult for a person to have self-respect, which in turn makes it much harder to be a full moral agent and to be taken as such by others. In this episode, trauma-informed therapist Paul Krauss MA LPC and Dr. Peg O'Connor discuss the intersections of trauma and the ability for people to cultivate the essential arts of personhood.
Peg O'Connor is a Professor of Philosophy at Gustavus Adolphus College in St. Peter, MN, recovering alcoholic of 35 years, and author of Higher and Friendly Powers: Transforming Addiction and Suffering (Wildhouse Publications, 2022) and Life on the Rocks: Finding Meaning in Addiction and Recovery (Central Recovery Press, 2016). She writes the column "Philosophy Stirred, Not Shaken" for psychologytoday.com. 
In her free time, Peg is an avid tennis player and a black belt in taekwondo. She has worked in dog rescue for about 10 years and finds that her faith in humanity can be simultaneously shattered by meeting mistreated animals and restored by colleagues who are fiercely loving and caring advocates. Her own dog, Clooney, is a rescue and they spend their days together in the great Minneapolis area.
Paul Krauss MA LPC is the Clinical Director of Health for Life Counseling Grand Rapids, home of The Trauma-Informed Counseling Center of Grand Rapids. Paul is also a Private Practice Psychotherapist, an Approved EMDRIA Consultant , host of the Intentional Clinician podcast, Behavioral Health Consultant, Clinical Trainer, and Counseling Supervisor. Paul is now offering consulting for a few individuals and organizations. Paul is the creator of the National Violence Prevention Hotline (in progress) as well as the Intentional Clinician Training Program for Counselors. Paul has been quoted in the Washington Post, NBC News, and Wired Magazine. Questions? Call the office at 616-200-4433.
If you are looking for EMDRIA consulting groups, Paul Krauss MA LPC is now hosting weekly online and in-person groups.  For details, click here.
For general behavioral and mental health consulting for you or your organization.
Follow Health for Life Grand Rapids:
Instagram   |   Facebook     |     Youtube
 Original Music:
"Alright" from the forthcoming album Mystic by PAWL (Spotify)