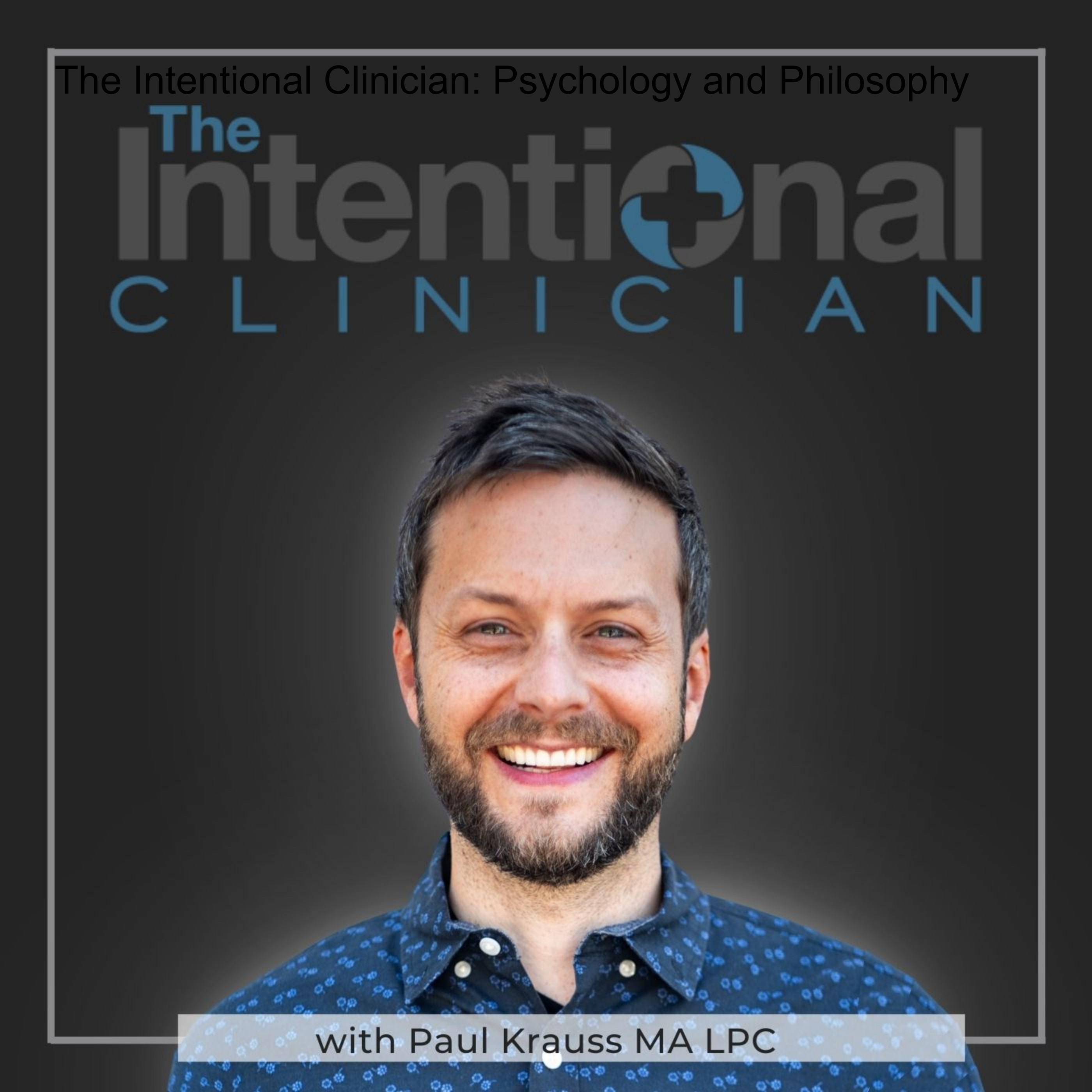 Entertaining and informative talks covering psychology and philosophy with a variety of guests! From modern empirically-validated counseling techniques to ancient wisdom practices, all corners are approached. Discussing both practical and eccentric approaches on living a full and vibrant life. Including, bold unedited discussions about the meaning of life, history, music, and culture. Paul Krauss MA LPC (your host), draws on his unique life experience of growing up in a small motel in the countryside, living in large cities, and working with and living among diverse cultural and socioeconomic groups--combining his trauma-informed science-based perspective with the contrasting desire to live like a mystic. Opposites unite on this podcast!
Episodes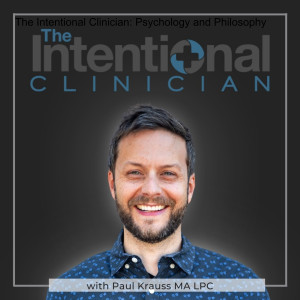 Monday Apr 05, 2021
Monday Apr 05, 2021
What is the link between trauma and chronic pain? How is physical therapy related to the field of psychology and mental health? How do you help someone settle their nervous system? Could you teach someone physical therapy techniques virtually?  Could you teach someone to start "self-healing" their body? And what discoveries have some physical therapists made regarding people's experience with trauma and pain in the body?
Paul Krauss MA LPC and Dr. Brandon Yuenger discuss all of these concepts and more in this episode of the Intentional Clinician podcast.
Brandon Yuenger has started his own coaching business called Step Forward Wellness and he also works as a physical therapist in Grand Rapids, MI.
In 2012, Dr. Brandon Yuenger graduated from the University of Michigan-Flint with a Doctorate in Physical Therapy.  Shortly thereafter while working with a local rehab hospital to rehabilitate pediatric chronic pain and head injuries, he developed a taste for neurologically based manual therapies and found excellent results with both children and adults alike.  From there, Dr. Yuenger entered the complicated world of chronic pain.  Using a combination of mentoring, intuition and dumb luck he has developed a system of rehabilitation that is based in the understanding that we as people are not a collection of individual parts but one integrated unit of being.  He is excited to share his passion through both practice and education.
Stay in Touch with Brandon Yuenger:
Paul Krauss MA LPC is the Clinical Director of Health for Life Grand Rapids, home of The Trauma-Informed Counseling Center of Grand Rapids. Paul is also a Private Practice Psychotherapist, EMDRIA Consultant in Training (CIT), host of the Intentional Clinician podcast, Behavioral Health Consultant, Clinical Trainer, and Counseling Supervisor. Paul is now offering consulting for a few individuals and organizations. Paul is the creator of the National Violence Prevention Hotline (in progress)  as well as the Intentional Clinician Training Program for Counselors. Questions? Call the office at 616-200-4433. 
If you are looking for EMDRIA consulting groups, Paul Krauss MA LPC is now hosting weekly online and in-person groups.  For details, click here.
For general behavioral and mental health consulting for you or your organization.
Follow Health for Life Grand Rapids:
Instagram   |   Facebook     |     Youtube
 Original Music:
"Shades of Currency" [Instrumental] from Archetypes by PAWL (Spotify)
"Helpless Circumstance" from At George's Zoo by Cool Ghouls (Spotify)
"The Way I Made You Cry" from At George's Zoo by Cool Ghouls (Spotify)