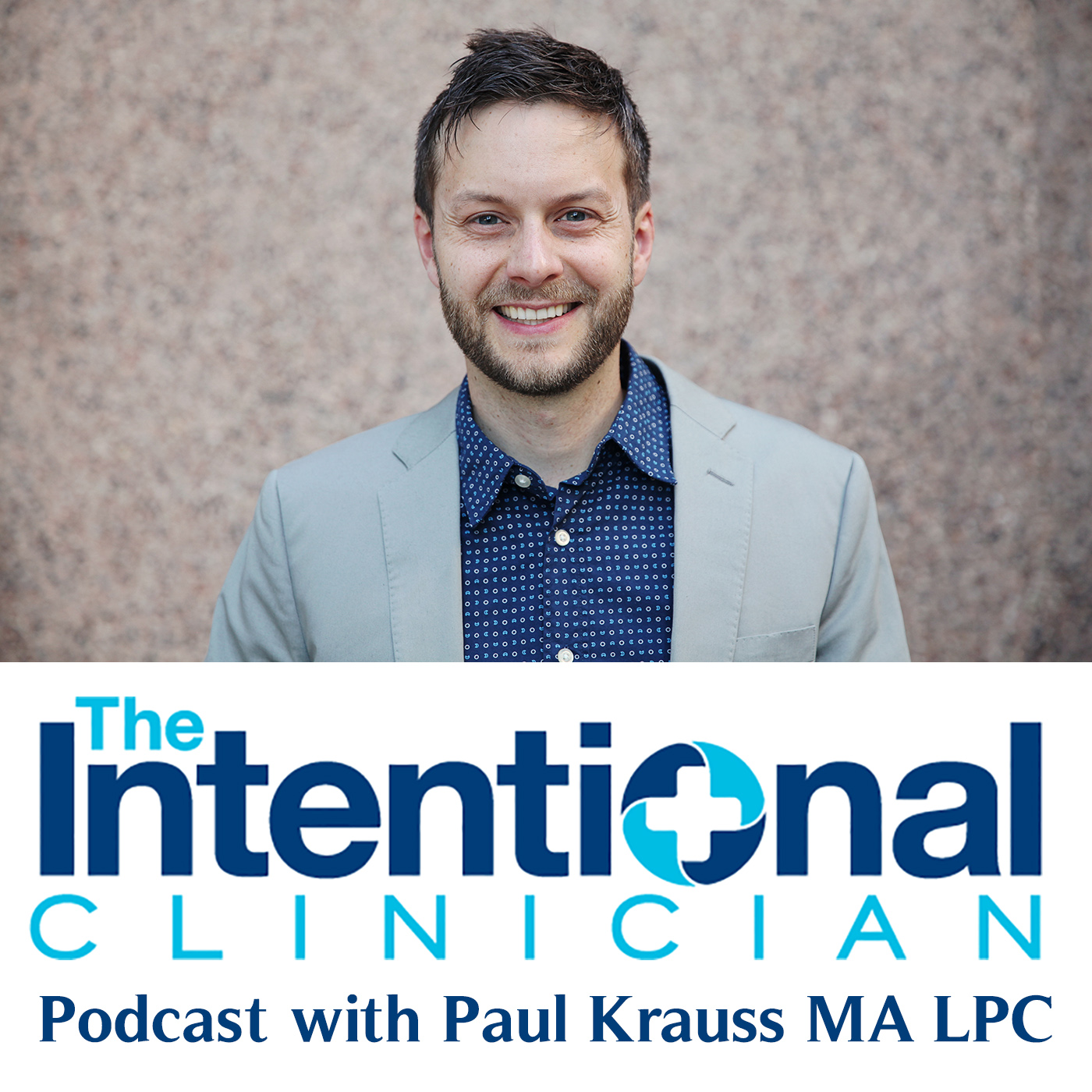 The Intentional Clinician Episode #6: Mindfulness, Recovery, & Philosophy with Bryon Sabatino
In part 1 of my conversation with Bryon Sabatino, we discuss how mindfulness and philosophy as ways to be in recovery. Bryon and Paul discuss that we are all in recovery from something and share insights from their practices. Bryon has been running and intensive outpatient therapy group in Tempe, AZ called "Inner Work Counseling" for years and has helped so many struggling with addictions to substances. 
Bryon Sabatino is the owner and founder of Inner Work Counseling in Tempe, AZ. Check out his website here.
Paul Krauss MA LPC is the Clinical Director of Health for Life Grand Rapids, home of The Trauma-Informed Counseling Center of Grand Rapids. Paul is also a Private Practice Psychotherapist, EMDRIA Consultant in Training (CIT), host of the Intentional Clinician podcast, Behavioral Health Consultant, Clinical Trainer, and Counseling Supervisor. Paul is now offering consulting for a few individuals and organizations. Paul is the creator of the National Violence Prevention Hotline (in progress)  as well as the Intentional Clinician Training Program for Counselors. Questions? Call the office at 616-200-4433. 
If you are looking for EMDRIA consulting groups, Paul Krauss MA LPC is now hosting weekly online and in-person groups.  For details, click here.
Follow Health for Life Grand Rapids:
Instagram   |   Facebook     |     Youtube
Original music, used with permission: 
"Shades of Currency" [Instrumental] from Archetypes by PAWL