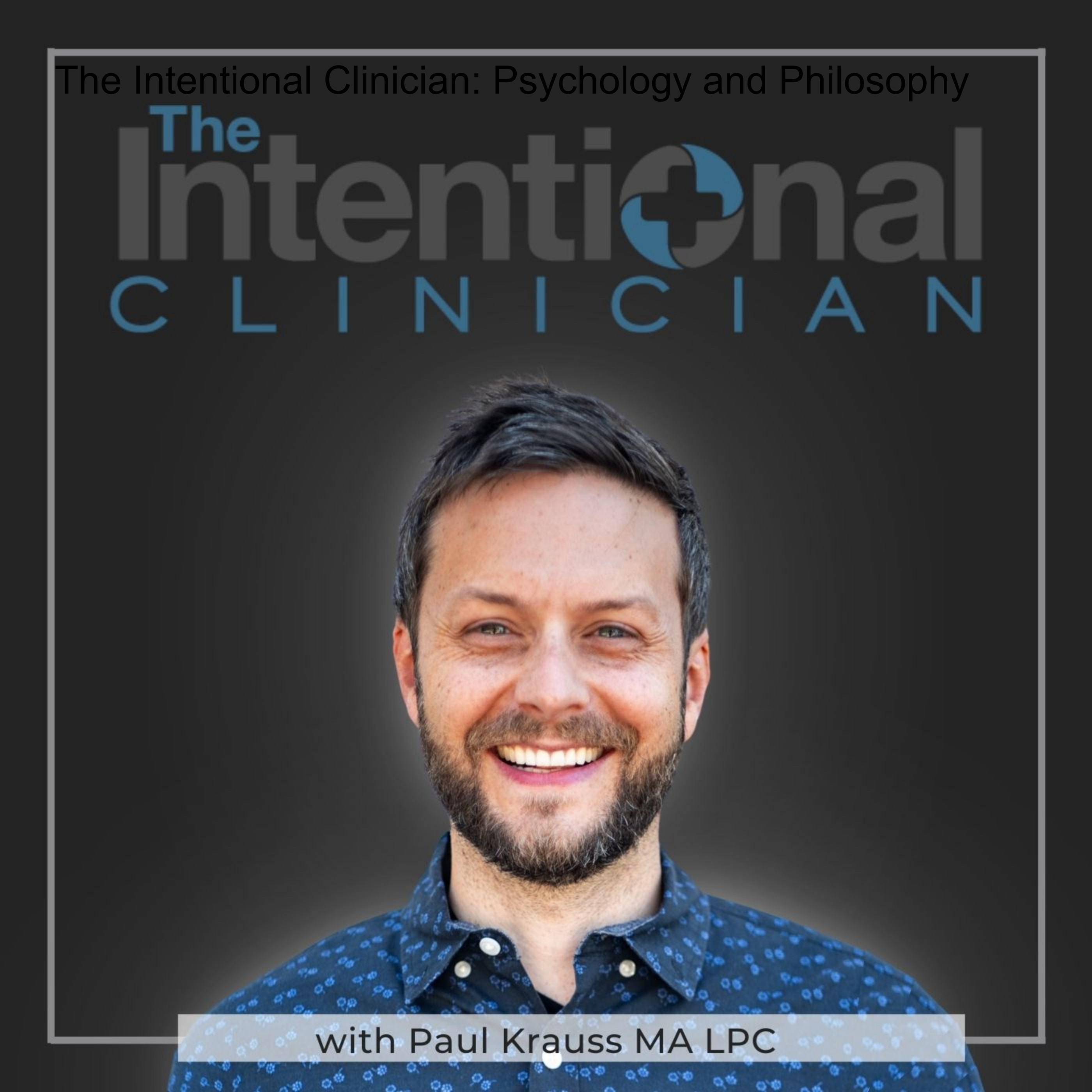 Entertaining and informative talks covering psychology and philosophy with a variety of guests! From modern empirically-validated counseling techniques to ancient wisdom practices, all corners are approached. Discussing both practical and eccentric approaches on living a full and vibrant life. Including, bold unedited discussions about the meaning of life, history, music, and culture. Paul Krauss MA LPC (your host), draws on his unique life experience of growing up in a small motel in the countryside, living in large cities, and working with and living among diverse cultural and socioeconomic groups--combining his trauma-informed science-based perspective with the contrasting desire to live like a mystic. Opposites unite on this podcast!
Episodes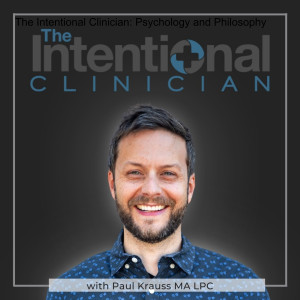 Thursday May 25, 2023
Thursday May 25, 2023
Dr. Brooke Ellison, PhD visits the Intentional Clinician Podcast to talk about her new book Look Both Ways, as well as her life, how 30+ years living with quadriplegia has shaped her views on many subjects, a society of exclusion and working for inclusion, family members and friends who care for those with disabilities, human rights and value, structural functionalist models, the infantilization of people living with disabilities, trauma, the gift of sensitivity, love, and science.
Paul Krauss MA LPC and Dr. Brooke Ellison, PhD have an honest and authentic conversation about how her struggles can inspire others to get involved in making a real difference in the lives of others and the larger community.
At age 11, Brooke Ellison was hit by a car, an accident that left her paralyzed from the neck down and ventilator-dependent. Ten years later, she graduated magna cum laude from Harvard University with a degree in cognitive neuroscience. At 23, she penned Miracles Happen, a memoir that was adapted into a movie, The Brooke Ellison Story, directed by Christopher Reeve. Brooke went on to earn a master's degree in public policy from Harvard's Kennedy School of Government and a PhD in sociology from Stony Brook University. Today, at 42, she is a tenured professor at Stony Brook.
In her newest memoir-cum-sociological-analysis, Look Both Ways, Brooke returns to the story of her remarkable life, centering herself in a broader conversation about personal struggle, public policy, and what it means to be human. She reflects upon 31 years as a woman with ventilator-dependent quadriplegia. She writes frankly about her day-to-day frustrations but also lyrically about her belief that people possess the strength and grit to "fight back when we feel all is lost."
Paul Krauss MA LPC is the Clinical Director of Health for Life Counseling Grand Rapids, home of The Trauma-Informed Counseling Center of Grand Rapids. Paul is also a Private Practice Psychotherapist, an Approved EMDRIA Consultant , host of the Intentional Clinician podcast, Behavioral Health Consultant, Clinical Trainer, and Counseling Supervisor. Paul is now offering consulting for a few individuals and organizations. Paul is the creator of the National Violence Prevention Hotline (in progress) as well as the Intentional Clinician Training Program for Counselors. Paul has been quoted in the Washington Post, NBC News, and Wired Magazine. Questions? Call the office at 616-200-4433. 
If you are looking for EMDRIA consulting groups, Paul Krauss MA LPC is now hosting weekly online and in-person groups.  For details, click here.
For general behavioral and mental health consulting for you or your organization.
Follow Health for Life Grand Rapids:
Instagram   |   Facebook     |     Youtube
 Original Music:
"Alright" from the forthcoming album Mystic by PAWL (Spotify)
"Come on Let's Go" from The Noise Made by People by Broadcast (Spotify)