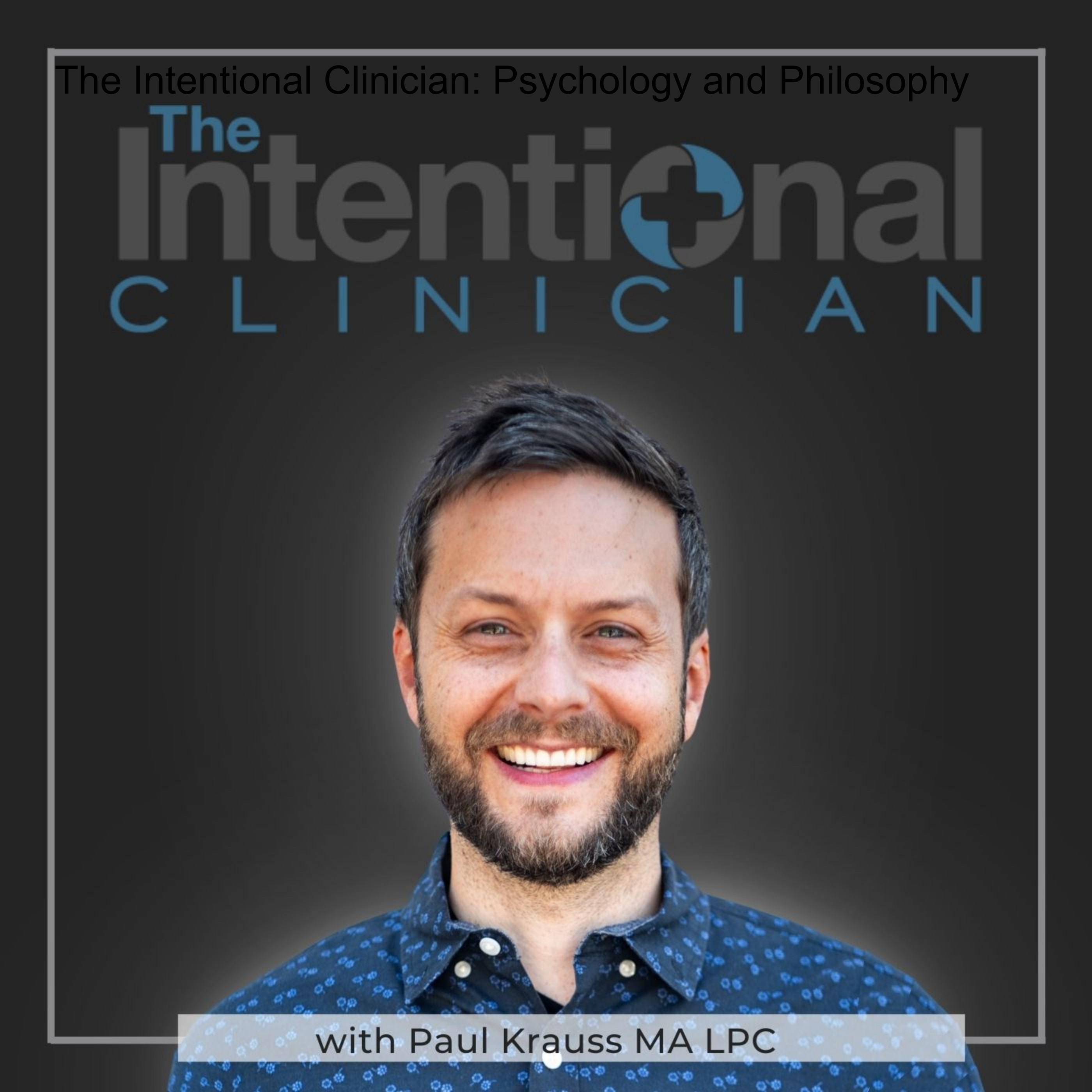 Entertaining and informative talks covering psychology and philosophy with a variety of guests! From modern empirically-validated counseling techniques to ancient wisdom practices, all corners are approached. Discussing both practical and eccentric approaches on living a full and vibrant life. Including, bold unedited discussions about the meaning of life, history, music, and culture. Paul Krauss MA LPC (your host), draws on his unique life experience of growing up in a small motel in the countryside, living in large cities, and working with and living among diverse cultural and socioeconomic groups--combining his trauma-informed science-based perspective with the contrasting desire to live like a mystic. Opposites unite on this podcast!
Episodes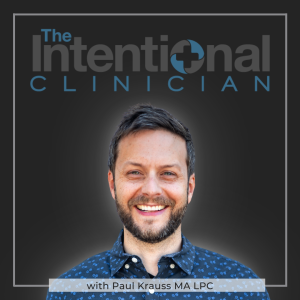 Saturday Feb 08, 2020
Saturday Feb 08, 2020
Beyond Trauma Recovery: The Awareness Integration Model with Dr. Foojan Zeine.

Paul Krauss MA LPC interviews Dr. Foojan Zeine about how she developed her therapy model, how a person recovers from trauma, her personal story, and a program that she developed out of many different modalities of therapy. Dr. Foojan Zeine discussed working on moving from a "problem-oriented" approach to a more "growth-based" approach in counseling.  Dr. Foojan Zeine and Paul Krauss discuss their experiences with conducting psychotherapy as well as reflecting on what they have seen work in trauma recovery and how to help a person move beyond trauma recovery to a total transformation. Dr. Foojan Zeine is working on bringing her therapy program into educational settings in a way where one can "do it yourself." Later on Dr. Foojan Zeine and Paul Krauss discuss how to go beyond trauma recovery and work on dismantling core beliefs that can hold people back even if they have healed from the initial trauma.
Also discussed: Dan Siegel Ph.D., Mindfulness in Schools, Proactive Emotional Education, Students going through self-help books in college as a class, Addiction, Hypnotherapy, Existential Issues, How do we live our life well?, Self-Reflection, the value of therapy/ counseling, the value of reflection, examining our shadow, agendas, the value of participation in a process, the effectiveness of counseling (according to research), Trauma Recovery, co-creating reality, changing our behaviors. 
Dr. Foojan Zeine, Psy.D., LMFT is a Radio host, International Speaker, Psychotherapist, Life Coach, and the Author of Life Reset – The Awareness Integration Path to Create the Life You Want. She has her Doctorate in Clinical Psychology and is a Licensed Marriage & Family Therapist. She has a large private practice in Beverly Hills and San Clemente, California. Her expertise is in Intimate Relations and Addictive Behaviors. She has extensive experience in treating Depression, Anxiety, Traumas, and Domestic Violence.
Foojan is the originator and the author for "Awareness Integration" educational and psychological model, a multi-modality approach and intervention toward minimizing Depression, Anxiety while improving Self Esteem and Self Confidence.  Multiple research on this method has been published in international journals and has been presented at Harvard University.
Foojan presents internationally and is a leading expert in the field of Online Therapy, She is the Co- author of "Online Therapy: A Therapist's Guide to Expanding Your Practice", published by W.W. Norton 2005.  She also has a chapter published titled "Life Coaching" in "A Practice that Works: Tips and Strategies for your Stand Alone Therapy Practice", 2005.  She published an article titled "Moving Away, Moving Toward – Immigration & the Acculturation process" in "Family Therapy" Journal Jan/Feb 2008 pg.26-27. Foojan co-authored a psychological novel about intimate relationships and the self, name "MA", 2014. Foojan is a contributor to YourTango.com, DivorceForce.com, yogajournal.com, Wholelife.com, Men's Health, Psychology Today, Reader's Digest, and The Huffington Post.
Foojan hosts the "Inner Voice – A Heartfelt Chat with Dr. Foojan" show in KMET 1490AM/ ABC News Radio as a call in consulting show where she interviews experts.  She is a guest speaker in many universities including Harvard, MIT, UCLA, USC, UC Santa Barbara, and Cal State Long Beach. She has been a guest on the Dr. Phil show in CBS, Fox, Voice of America Television Programs; KPFK 90.7, KIRN 670AM.
 www.foojan.com
Paul Krauss MA LPC is the Clinical Director of Health for Life Grand Rapids, home of The Trauma-Informed Counseling Center of Grand Rapids. Paul is also a Private Practice Psychotherapist, EMDRIA Consultant in Training (CIT), host of the Intentional Clinician podcast, Behavioral Health Consultant, Clinical Trainer, and Counseling Supervisor. Paul is now offering consulting for a few individuals and organizations. Paul is the creator of the National Violence Prevention Hotline (in progress)  as well as the Intentional Clinician Training Program for Counselors. Questions? Call the office at 616-200-4433. 
If you are looking for EMDRIA consulting groups, Paul Krauss MA LPC is now hosting weekly online and in-person groups.  For details, click here.
Follow Health for Life Grand Rapids:
Instagram   |   Facebook     |     Youtube
 
Original Music:
"Shades of Currency" [Instrumental] from Archetypes by PAWL
"All Your Yeahs" from Thank Your Lucky Stars by Beach House
• Michigan Mental Health Counselors Association is working to increase the availability of quality mental health services statewide, increasing education, promoting best practices, and working to keep Licensed Professional Counselors and other professionals accessible by the public.