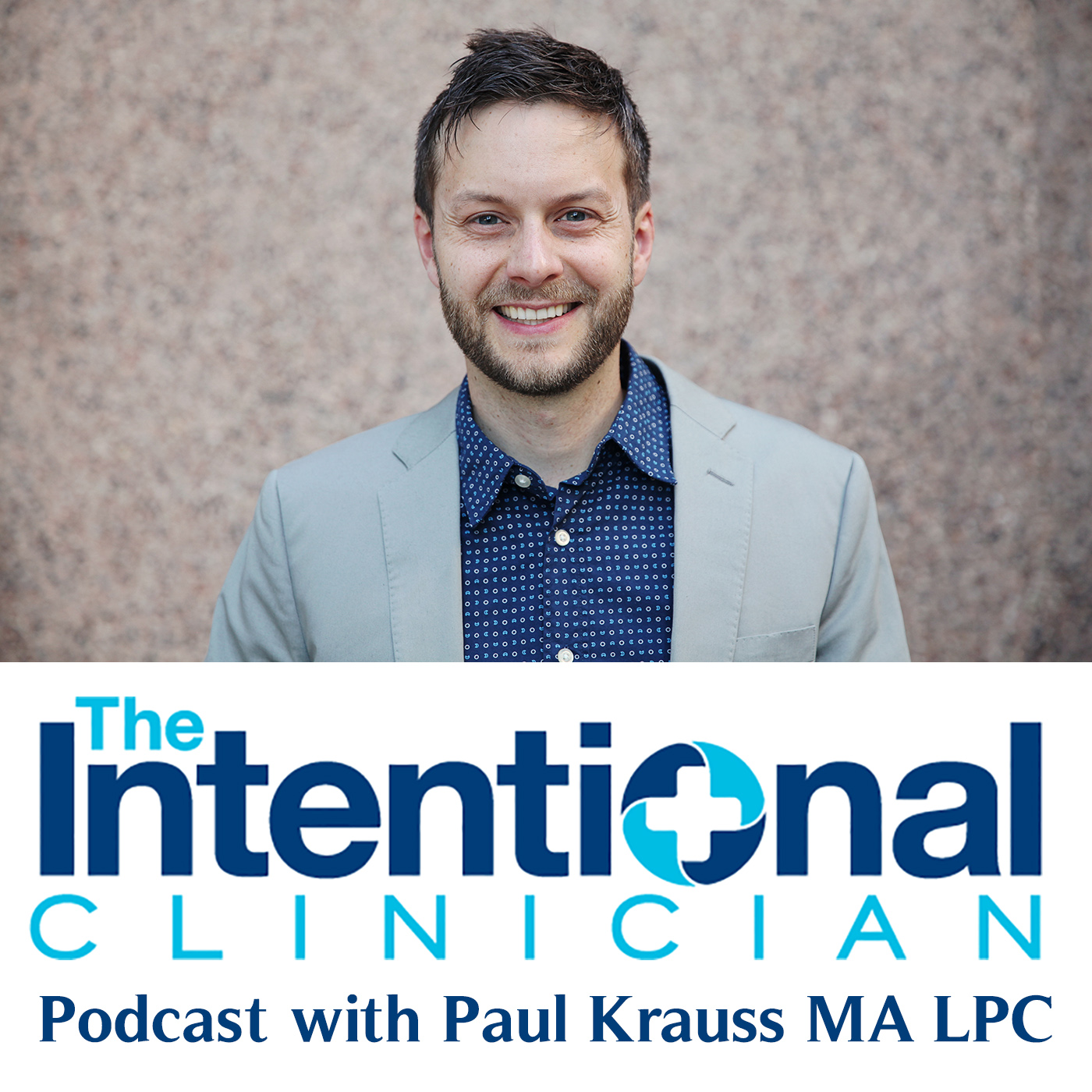 Welcome to Part Two: Reflections on Ten years of Providing Psychotherapy by Paul Krauss MA LPC. Subtitle: Reflections on my experiences with different modalities of therapy and their implications.
I would posit that this is my most focused summary of my experience in the field of counseling psychology. I also discuss how the current state of counseling connects to the current cultural and economic situation that we find ourselves in. I begin with a large overview of the field of counseling, and then systematically move through different modalities of psychotherapy and counseling practices; eventually waxing poetic on the human condition and discussing methods to seek deep meaning in life. This episode is as much for clinicians (counselors or therapists) as it is for anyone interested in the fields of psychology or philosophy.
Discussed in this Episode: Symptom reduction versus healing, the dominant medical model versus creativity, the influence of third party payers and money on counseling treatment, empirically validated treatments, managed care, how the economy and stress affects levels of empathy, Mindfulness Based Stress Reduction, ACRA, CBT, EMDR, DBT, Solution-Focused Therapy, the research on the efficacy of counseling, Scott Miller PhD., Bruce Wampold PhD., The Alliance Effect, The Allegiance Effect, and the importance of an agreed upon counseling model, psycho-pharmaceuticals, medications, vitamin D, statin medications, side effects, the root cause, existentialism, PTSD, EMDR, Levels of Care, ASAM criteria, Psychoeducation, Interpersonal Neurobiology, Developmental Stages of a Human, Reduction-ism, Holistic thinking, living between the opposites, Stages of Change, The Transtheoretical Model of Change, the Parable of the Hole, "Resistance", Motivational Interviewing, Coping Skills, Rituals for Health, Tai Chi, Cross Fit, Yoga, Psyche, Soul, Group Psychotherapy, Narrative Therapy, the importance of the story, the importance of relationships, Systems Therapy, Couples Therapy, bearing witness to suffering, Bio Psycho Social (Sexual and Spiritual) model, Mindfulness, Existential Psychotherapy, Death and Meaning, Trauma, the nervous system, Somatic Experiencing Therapy, Art Therapy, Nature Therapy, Greenhouse Gasses, Joseph Campbell, Depth Psychology, Transpersonal Therapy, Jungian Analysis, Thomas Moore, Wisdom versus Knowledge, Imagination, Carl Jung, Adaptation, the shadow, Quantum Physics, Focusing techniques, Eugene Gendlin, Postmodernism, the breakdown of old patterns and grand narratives, human evolution, The People's History of the United States, Doing one's "inner work", James Hillman.
Episode 21 is considered part two of a solo series. In part one Paul Krauss MA LPC discussed his own journey from beginner therapist to experienced therapist with 10 years of clinical experience and learning from the leaders in the field. (Part 1 was released as Episode 20).
Paul Krauss MA LPC is the Clinical Director of Health for Life Grand Rapids, home of The Trauma-Informed Counseling Center of Grand Rapids. Paul is also a Private Practice Psychotherapist, EMDRIA Consultant in Training (CIT), host of the Intentional Clinician podcast, Behavioral Health Consultant, Clinical Trainer, and Counseling Supervisor. Paul is now offering consulting for a few individuals and organizations. Paul is the creator of the National Violence Prevention Hotline (in progress)  as well as the Intentional Clinician Training Program for Counselors. Questions? Call the office at 616-200-4433. 
If you are looking for EMDRIA consulting groups, Paul Krauss MA LPC is now hosting weekly online and in-person groups.  For details, click here.
Follow Health for Life Grand Rapids:
Instagram   |   Facebook     |     Youtube
Original music:
"Shades of Currency" [Instrumental] from Archetypes by PAWL
"Metropolis" [Unreleased] from Modified Demos by PAWL (coming in 2019)

"May You Be Born On Anarres" from Music for Public Access Television by ttypes
Music available here:
https://pawl.bandcamp.com/
https://ttttypes.bandcamp.com/album/music-for-public-access-television-2