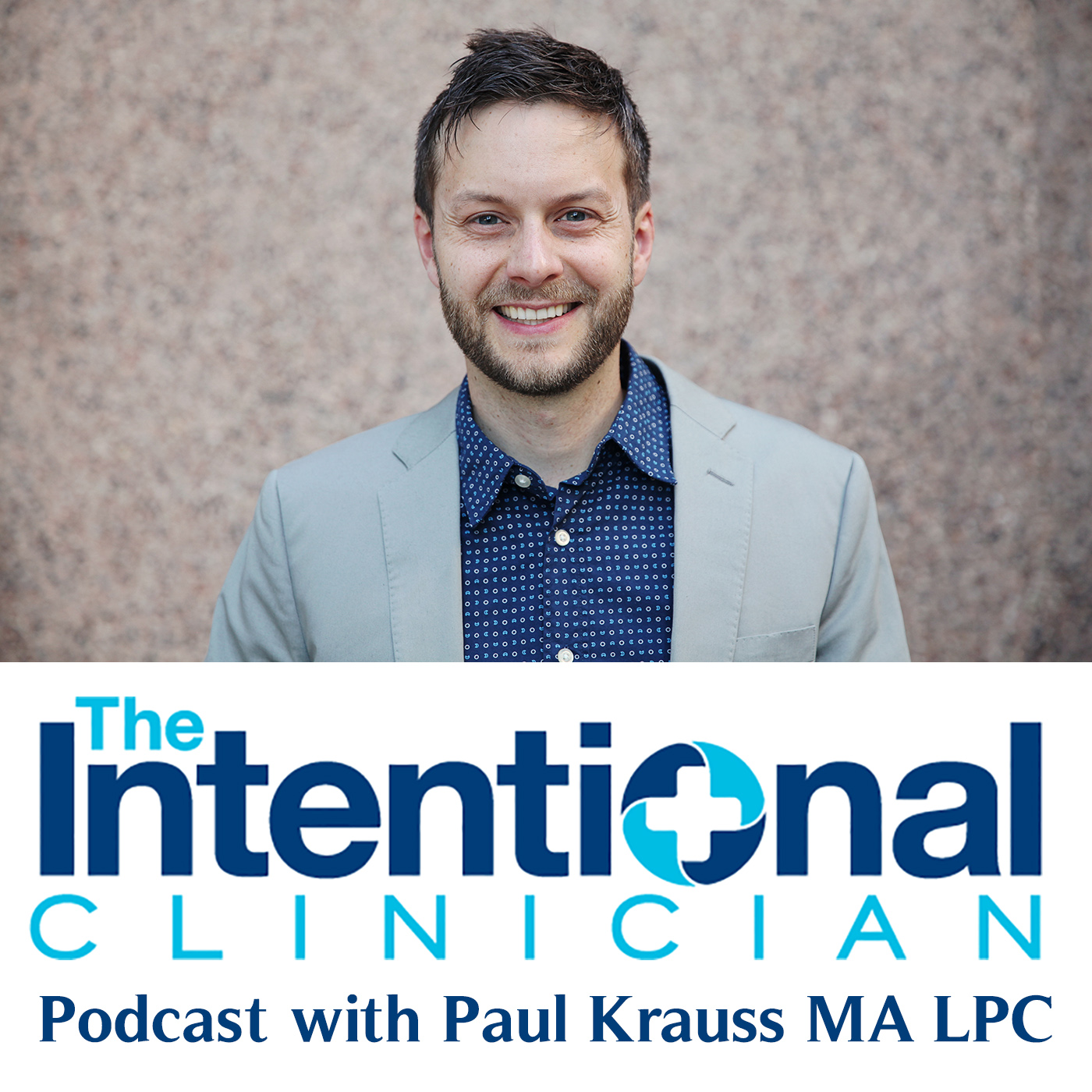 The Intentional Clinician Episode #10 Poetry Changes Everything with Fable, the poet.
In this episode, I interview Marcel "Fable" Price, the current Poet Laureate of Grand Rapids, Michigan. We discuss poetry and the transformative act of writing and self-expression. Further, we discuss how participating in a live poetry event can be helpful for people of all ages. Fable and I discuss our current "superconnected" internet culture and how over use of the internet can lead to "disconnection" and how putting down your phone and picking up a pen and paper can help people struggling with mental illness. In addition, getting out of your domicle and going to an open mic or live poetry even can be a way to sublimate your pain and difficulties into art. We discuss Fable's journey from a difficult time in his life into his love for writing, poetry, spoken word and hip hop--and how poetry is now actually his job. All of this and much more is discussed in this episode. 
Marcel "Fable" Price. Poet Laureate of Grand Rapids Michigan. Author of "Adrift in a Sea of M&M's" Fable is a Bi-racial North American writer, teaching artist, community advocate, spoken word poet, and motivational speaker. Fable The Poet is highly noted for his work with the youth; spreading Mental Health Awareness using his own stories to consume the audience. "At times, we all feel fragile. We are paper boats entertaining the waves of life." He is an official partner of Mental Health America and is known across the nation for crowd-interactive features that leave those attending enlightened and empowered. Buckle up, prepare to make a new friend, and enjoy the ride.
Contact/Booking:
Follow the journey:
www.Instagram.com/FableIsTruth
www.Soundcloud.com/FableThePoet 
https://www.youtube.com/watch?v=TBeJAFB2QHc&list=PL9PRbKuiwI0NzJnIutrNmJwX5ZV5Y4alO&index=2
Paul Krauss MA LPC is a therapist and counseling supervisor in Grand Rapids, MI. Paul has his private practice at Health for Life Grand Rapids, located on 781 Kenmoor Ave SE, Suite C. Grand Rapids, MI 49546. Check out his clinic which features himself and many gifted clinicians (each with their own specialty) http://www.healthforlifegr.com/  If you or someone you know is in need or just wants to give counseling a try-- call Paul at 616-365-5530 (direct), or at the office 616-200-4433. Email:  PaulK@healthforlifegr.com
Learn more at www.paulkrausscounseling.com and www.counselingsupervisorgr.com  and www.grandrapidscounselor.com
Original music, used with permission: 
"Shades of Currency" [Instrumental] from Archetypes by PAWL
"In the Picture" [Instrumental] from Archetypes by PAWL