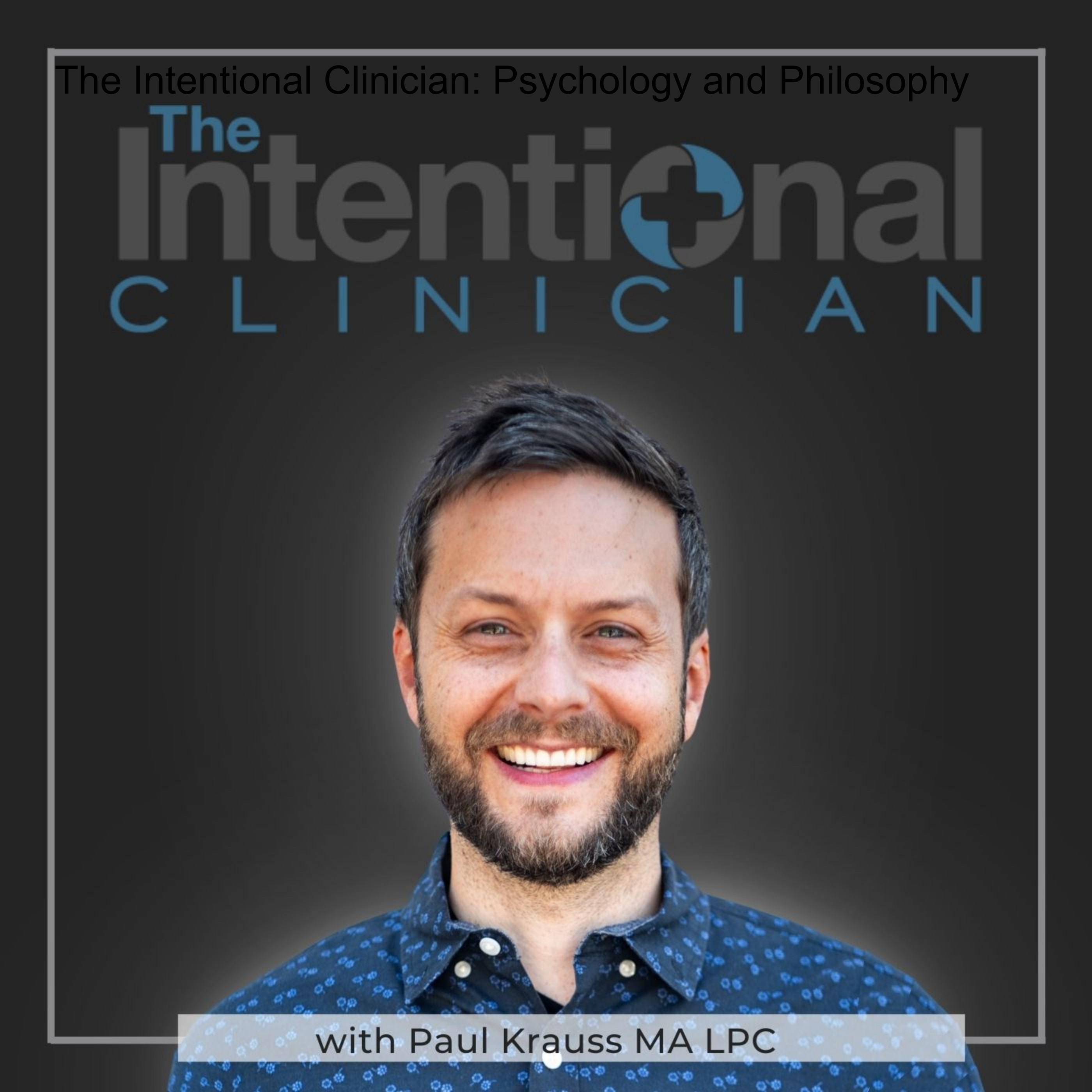 Entertaining and informative talks covering psychology and philosophy with a variety of guests! From modern empirically-validated counseling techniques to ancient wisdom practices, all corners are approached. Discussing both practical and eccentric approaches on living a full and vibrant life. Including, bold unedited discussions about the meaning of life, history, music, and culture. Paul Krauss MA LPC (your host), draws on his unique life experience of growing up in a small motel in the countryside, living in large cities, and working with and living among diverse cultural and socioeconomic groups--combining his trauma-informed science-based perspective with the contrasting desire to live like a mystic. Opposites unite on this podcast!
Episodes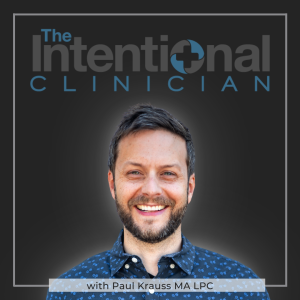 Sunday Sep 01, 2019
Sunday Sep 01, 2019
In this episode, Paul Krauss MA LPC interviews "Dr. Dave" (David Van Nuys, Ph.D) about multiple topics including working in the early days of podcasting, his time as a Psychology Professor, and his now-famous podcast Shrink Rap Radio. In this interview, Dr. Dave discusses many diverse aspects of Psychology, shares many stories about his life, talks about some of his favorite interviews, and how podcasting has opened doors to many different human connections in his life. Paul examines how Dr. Dave's work has influenced so many people in the field of Psychology and counseling pre, during, and post graduate school and how valuable conversations are.

David Van Nuys, Ph.D. received his doctorate in clinical psychology from the University of Michigan and has worked as a licensed psychotherapist in both California and New Hampshire. He has led personal growth workshops at various growth centers around the U.S. and Europe.He is Emeritus Professor of Psychology at Sonoma State University and served as that department's Chair for seven years. The SSU psychology department has a longstanding reputation for its commitment to humanistic, transpersonal, and existential approaches to psychology. In addition to producing the Wise Counsel podcast for Mental Help Net (which is focused on mental health, wellness and psychotherapy), Dr. Van Nuys also produces Shrink Rap Radio podcasts with a broader focus on topics in psychology. Dr. Van Nuys has published scores of articles in both scholarly and popular periodicals and is co-author of the 2001 book, This Is The Zodiac Speaking: Into The Mind Of A Serial Killer.
Paul Krauss MA LPC is the Clinical Director of Health for Life Grand Rapids, home of The Trauma-Informed Counseling Center of Grand Rapids. Paul is also a Private Practice Psychotherapist, EMDRIA Consultant in Training (CIT), host of the Intentional Clinician podcast, Behavioral Health Consultant, Clinical Trainer, and Counseling Supervisor. Paul is now offering consulting for a few individuals and organizations. Paul is the creator of the National Violence Prevention Hotline (in progress)  as well as the Intentional Clinician Training Program for Counselors. Questions? Call the office at 616-200-4433. 
If you are looking for EMDRIA consulting groups, Paul Krauss MA LPC is now hosting weekly online and in-person groups.  For details, click here.
Follow Health for Life Grand Rapids:
Instagram   |   Facebook     |     Youtube
Original music:
"Shades of Currency" [Instrumental] from Archetypes by PAWL
"Le Voyage de Penelope" from Moon Safari by Air
"Figures Of A New Color" from Alone, Not Alone by Montag