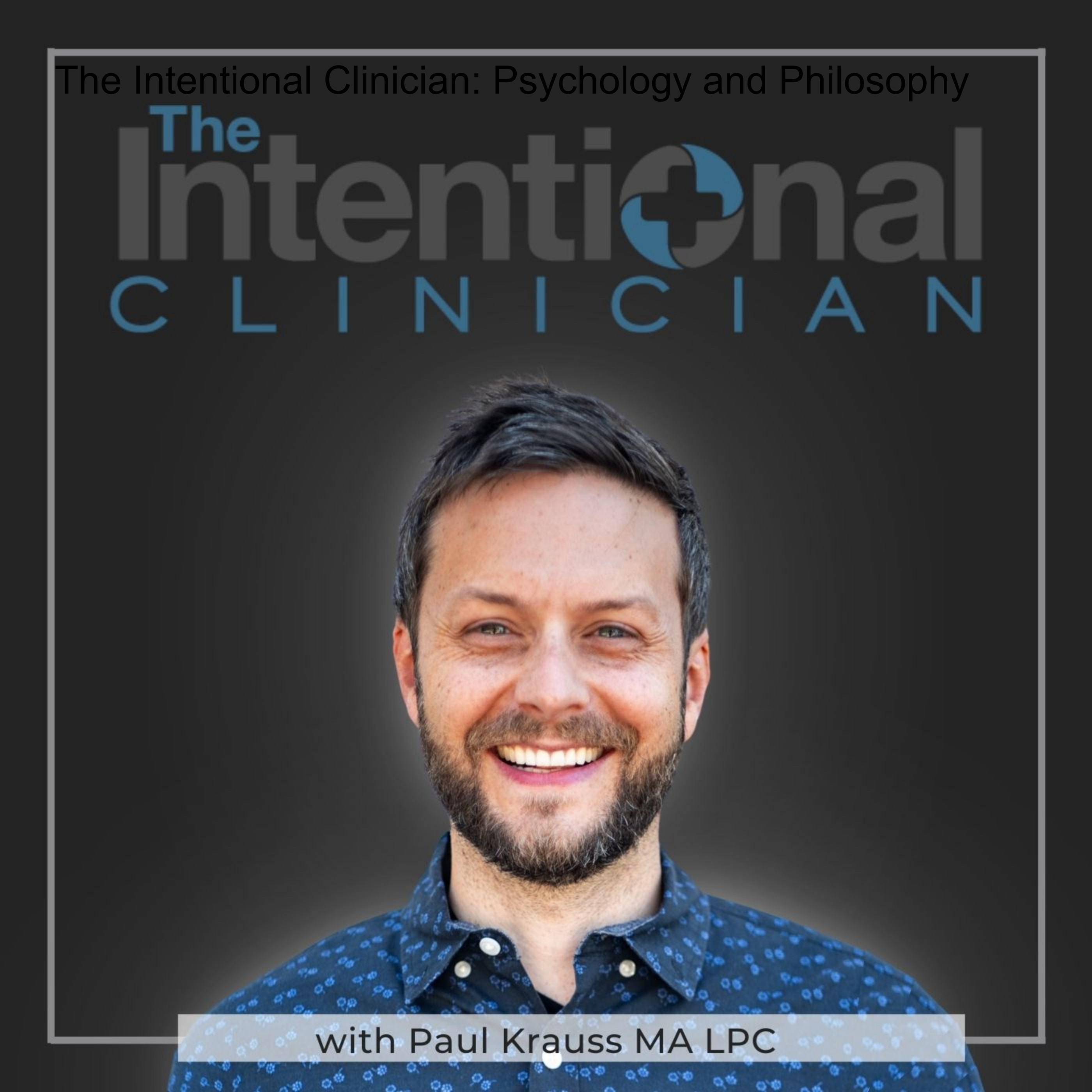 Entertaining and informative talks covering psychology and philosophy with a variety of guests! From modern empirically-validated counseling techniques to ancient wisdom practices, all corners are approached. Discussing both practical and eccentric approaches on living a full and vibrant life. Including, bold unedited discussions about the meaning of life, history, music, and culture. Paul Krauss MA LPC (your host), draws on his unique life experience of growing up in a small motel in the countryside, living in large cities, and working with and living among diverse cultural and socioeconomic groups--combining his trauma-informed science-based perspective with the contrasting desire to live like a mystic. Opposites unite on this podcast!
Episodes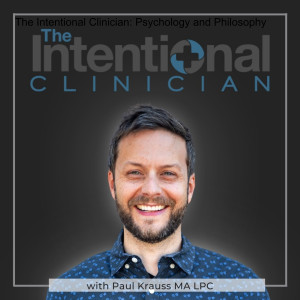 Friday Aug 11, 2023
Friday Aug 11, 2023
Eli Bedrosian LPC and Paul Krauss MA LPC discuss the ideas of Personal Growth Space Available Immediately, Navigating Changes in Life, Good Mental Hygiene, and Guilt As Evidence of Progress. Eli and Paul also speak about the effects of environment, habit, adverse experiences, and trauma on a person's mental health. If you are curious about the process of change as well as how an EMDR / Somatic Experience Therapist could help, then listen to this episode.
Elijah Bedrosian LPC earned a Masters in Professional Counseling from Grand Canyon University. He completed his counseling internship at The Meadows. He worked 4 years at the Meadows in different therapist roles. The focus of the work at the Meadows was family of origin work, supporting people in healing from trauma and recovering from addictions. He then worked at Psychological Counseling Services for close to 6 years. There was a focus on trauma and addiction there as well, and also specifically compulsive sexual behaviors. He is a Somatic Experience Practitioner and an EMDR therapist. He is currently in a Sex Therapist training program through the University of Michigan. He has been an LPC (Licensed Professional Counselor) for 11 years. He has been in private practice for about 10 months. He provides psychotherapy for individuals, couples and families.
Eli practices at the Biltmore Wellness Collective in Phoenix, AZ.
Paul Krauss MA LPC is the Clinical Director of Health for Life Counseling Grand Rapids, home of The Trauma-Informed Counseling Center of Grand Rapids. Paul is also a Private Practice Psychotherapist, an Approved EMDRIA Consultant , host of the Intentional Clinician podcast, Behavioral Health Consultant, Clinical Trainer, and Counseling Supervisor. Paul is now offering consulting for a few individuals and organizations. Paul is the creator of the National Violence Prevention Hotline (in progress) as well as the Intentional Clinician Training Program for Counselors. Paul has been quoted in the Washington Post, NBC News, and Wired Magazine. Questions? Call the office at 616-200-4433. 
If you are looking for EMDRIA consulting groups, Paul Krauss MA LPC is now hosting weekly online and in-person groups.  For details, click here.
For general behavioral and mental health consulting for you or your organization.
Follow Health for Life Counseling- Grand Rapids:
Instagram   |   Facebook     |     Youtube
 Original Music:
"Alright" from the forthcoming album Mystic by PAWL (Spotify)
"You Are Loved Eternally" from Spectra by Jenny O. (Spotify)