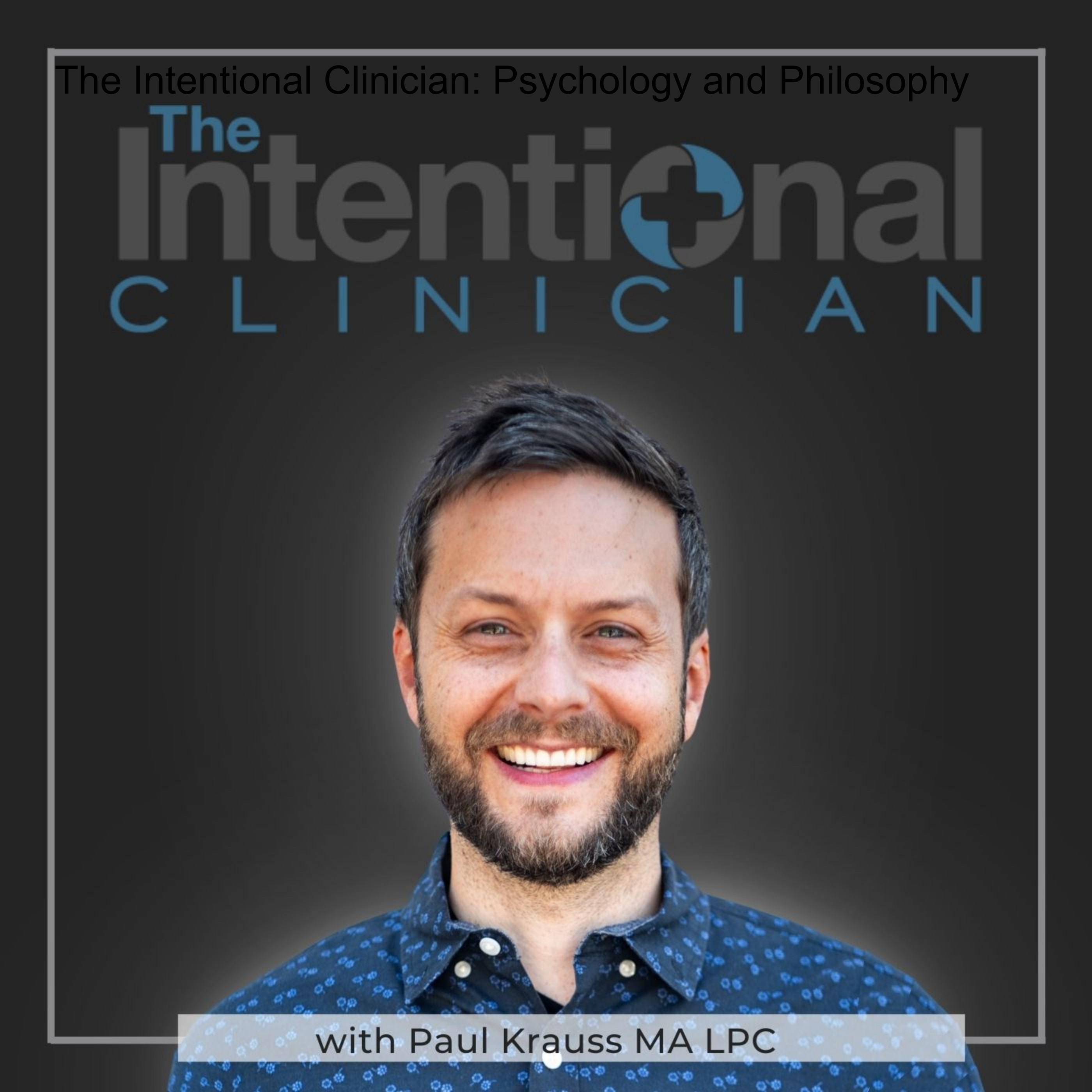 Entertaining and informative talks covering psychology and philosophy with a variety of guests! From modern empirically-validated counseling techniques to ancient wisdom practices, all corners are approached. Discussing both practical and eccentric approaches on living a full and vibrant life. Including, bold unedited discussions about the meaning of life, history, music, and culture. Paul Krauss MA LPC (your host), draws on his unique life experience of growing up in a small motel in the countryside, living in large cities, and working with and living among diverse cultural and socioeconomic groups--combining his trauma-informed science-based perspective with the contrasting desire to live like a mystic. Opposites unite on this podcast!
Episodes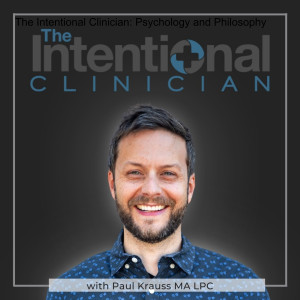 Tuesday Jul 18, 2023
Tuesday Jul 18, 2023
Dr. Laura Petracek Ph.D. discusses all things addiction and recovery with Paul Krauss MA LPC on this episode. Dr. Petracek believes that people can use DBT [Dialectical Behavior Therapy] as a method of emotional regulation and relapse prevention that stabilizes and strengthens recovery journeys to combat the emotions associated with drinking. If you or someone you know is struggling, or if you are clinician or someone who is interested in solutions--this episode is for you.
Dr. Laura Petracek, Clinical Psychologist, Addiction Specialist, and author of the workbook, The DBT Workbook for Alcohol and Drug Addiction: Skills and Strategies for Emotional Regulation, Recovery, and Relapse Prevention [2023]. 
Laura Petracek, PhD, LCSW is a certified DBT therapist who, as a recovering addict herself, uses her own experiences with recovery and treatment to help others. Dr. Petracek received her Master of Social Work from the Wurzweiler School of Social Work and her PhD in Clinical Psychology from the California Institute of Integral Studies. She has worked in the field of psychotherapy for more than thirty years, twenty-six of which have been spent as a practicing Clinical Psychologist in California. Dr. Petracek is an LGBTQ+ member and ally. She believes that mental illness can feel like you're in a freefall because you've lost control of your mind but emphasizes that it's okay not to be okay. She is committed to providing the highest quality psychotherapy services, as a psychologist and author, that honor where individuals are on their personal growth journeys. Dr. Petracek is the author of The Anger Workbook for Women and The DBT Workbook for Alcohol and Drug Addiction.
Paul Krauss MA LPC is the Clinical Director of Health for Life Counseling Grand Rapids, home of The Trauma-Informed Counseling Center of Grand Rapids. Paul is also a Private Practice Psychotherapist, an Approved EMDRIA Consultant , host of the Intentional Clinician podcast, Behavioral Health Consultant, Clinical Trainer, and Counseling Supervisor. Paul is now offering consulting for a few individuals and organizations. Paul is the creator of the National Violence Prevention Hotline (in progress) as well as the Intentional Clinician Training Program for Counselors. Paul has been quoted in the Washington Post, NBC News, and Wired Magazine. Questions? Call the office at 616-200-4433. 
If you are looking for EMDRIA consulting groups, Paul Krauss MA LPC is now hosting weekly online and in-person groups.  For details, click here.
For general behavioral and mental health consulting for you or your organization.
Follow Health for Life Grand Rapids:
Instagram   |   Facebook     |     Youtube
 Original Music:
"Alright" from the forthcoming album Mystic by PAWL (Spotify)
"That Life" from V by Unknown Mortal Orchestra (Spotify)