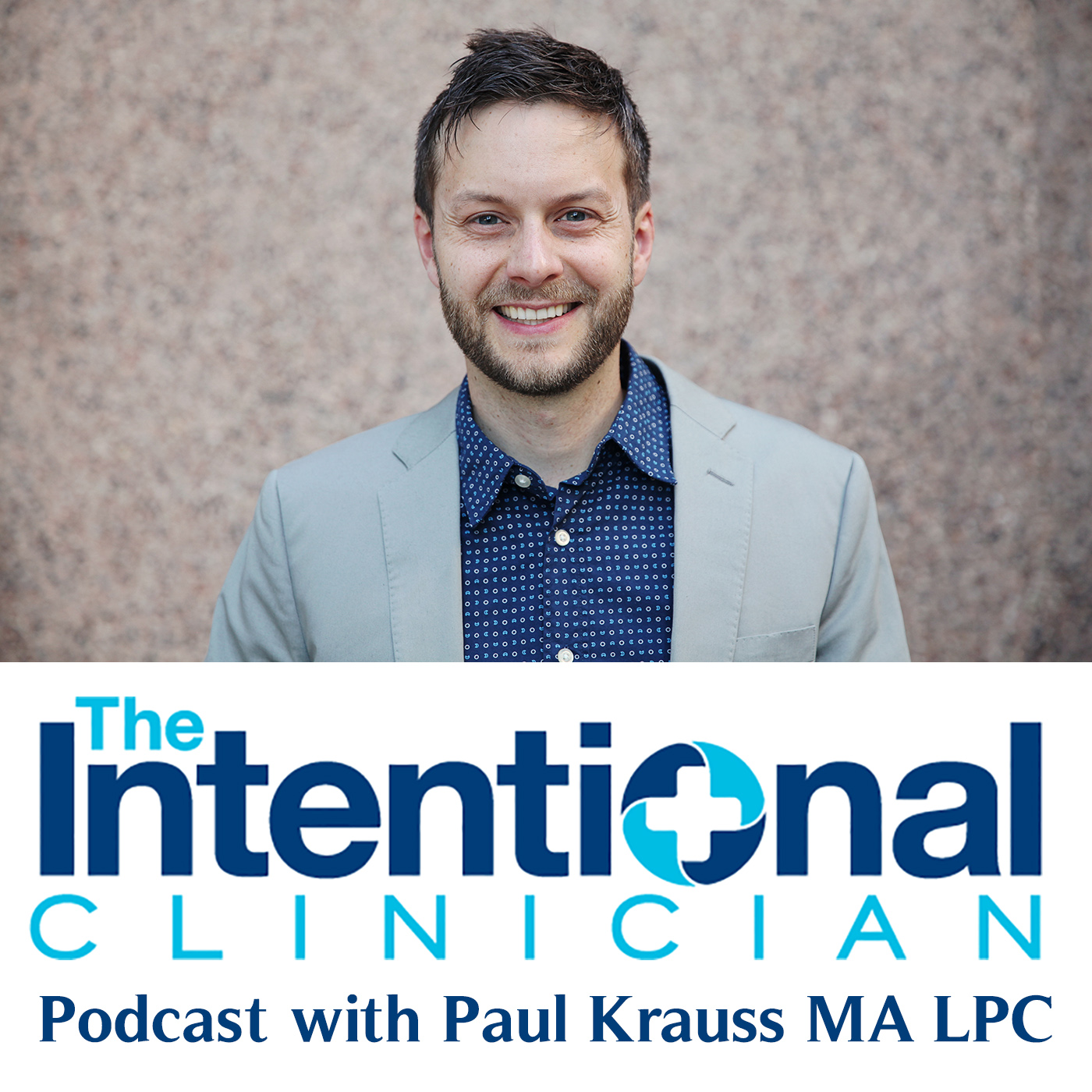 The Intentional Clinician, Episode #2: Overcoming Emotional Eating with Karthik Ramanan (Soon-to-be Dr. Ramanan).
Paul Krauss MA LPC interviews soon-to-be Naturopathic Doctor Karthik Ramanan about his life, emotional eating, lifestyle medicine, preventative medicine, depression, mental health, overcoming self-doubt, food addiction, overcoming an unhealthy lifestyle, and much much more.
At 27 years old, Karthik's life was successful by most standards. He had a well paying corporate job in the finance industry. He was able to pay off his undergraduate student loans. He lived in a nice apartment. But with the accumulated stress from work and years-long low self-image, Karthik found himself to be 100 pounds overweight and headed in the direction of chronic disease and an unfulfilling life.
In 2011, that all changed. In a moment of "enough is enough", he discovered the power of eating real, earth-grown foods and shifting his mindset, believing that he too could find fulfillment and health. He then proceeded to change careers, lose 100 pounds, and started a four-year accredited program at Southwest College of Naturopathic Medicine in Tempe, AZ to become a Naturopathic Doctor.
Karthik is on a mission to help others like him shed their previously held beliefs of what's possible for themselves, overcome lifestyle ailments and chronic stress, and find fulfillment and true health. 
Paul Krauss MA LPC is a professional counselor with a private practice in Grand Rapids, MI at an integrative clinic called Health for Life. www.healthforlifegr.com. You can call him 616-200-44330 or email paulk@healthforlifegr.com
Learn more at www.paulkrausscounseling.com and www.counselingsupervisorgr.com.
Stay tuned for many interviews and some more monologues in the following weeks. Thank you for listening. -Paul Krauss
Original music, used with permission: 
"Shades of Currency" [Instrumental] from Archetypes by PAWL
"Wild" [Instrumental] from Modified Dreams by PAWL