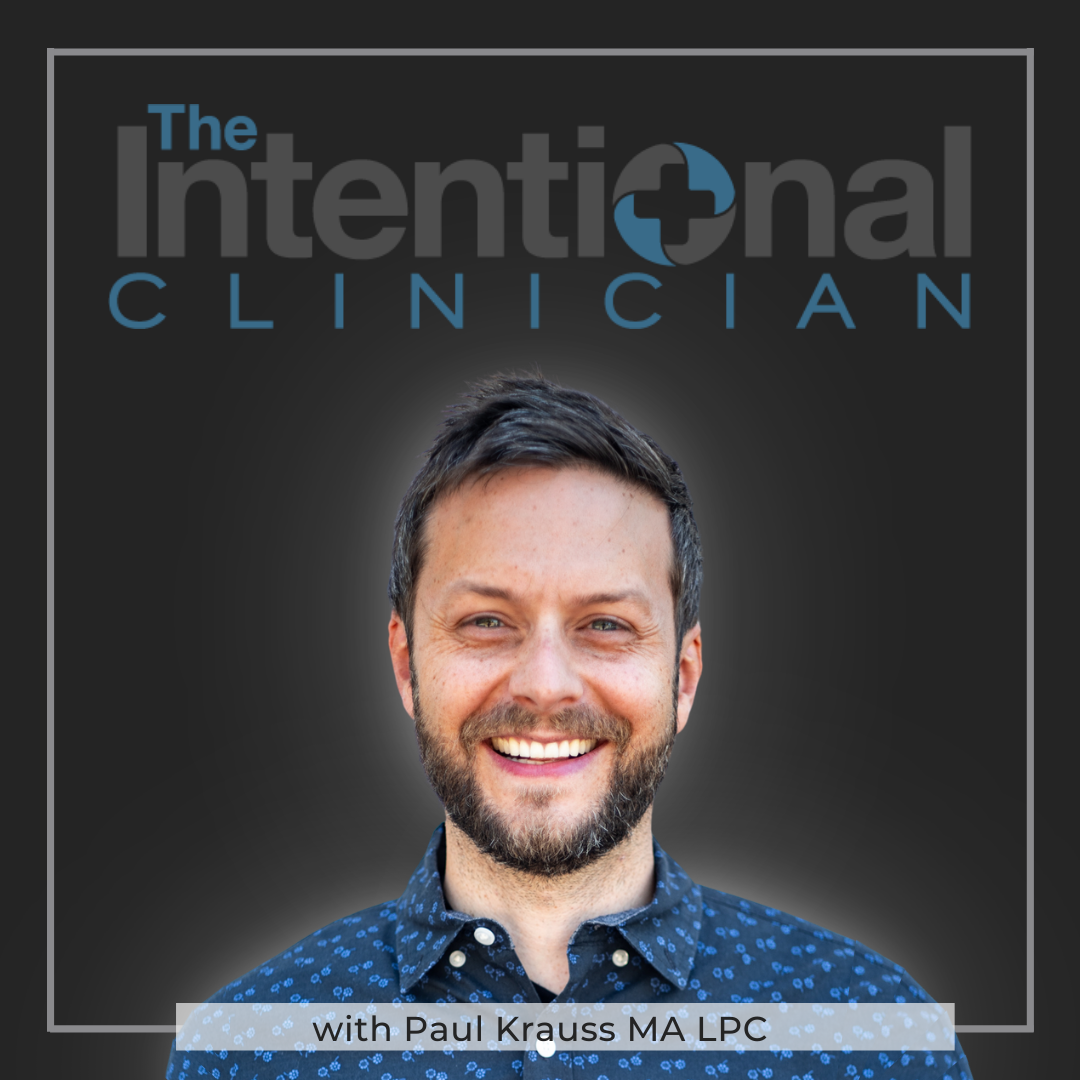 In this episode Morgan Vanderpool LICSW draws from their vast experience to talk about trauma-informed awareness in the collective space and within the personal body. Morgan Vanderpool and Paul Krauss, MA LPC discuss how trauma affects the lives of people within the context of history and the origins of many systems of oppression. Further discussion continues with the intersections of systems of oppression and how this has affected the nervous systems, relationships, culture, economic systems, and cultural narratives of people, both past and present. Morgan Vanderpool offers some solutions and ideas for people attempting to survive systems of oppression, as well as working to organize and make a difference in their community. All of this and more is discussed, which is why this episode is entitled: On Trauma, Survivor-ship, Systems of Oppression, Dissociation, Adaptive Nervous System Responses and how all of this intersects with the past and current reality w/ Morgan Vanderpool LICSW.
Resources Referenced in This Episode:
The Adverse Childhood Experiences Study (ACES): https://www.cdc.gov/violenceprevention/aces/index.html
Prison Policy: https://www.prisonpolicy.org/
ACLU Prison Project: https://www.aclu.org/other/aclu-national-prison-project
Support your local bookstore by shopping at https://bookshop.org/
(You can order online from the comfort of your own home, while supporting local businesses near you).
Morgan Vanderpool, LICSW: "I am a white, non-binary, queer, billingual (Spanish/English) and multicultural clinical social worker, trauma sensitive movement and breath facilitator, professional trainer, and activist. I'm deeply committed to neuroscientifically-grounded and mycelially-guided embodiment practices that support our collective disengagement from white-body-supremacy, and which foster opportunity for anti-oppressive and trauma sensitive connection with every breath, movement, choice, thought and word. I've been in the social work field since 2007, when I graduated from University of California San Diego with my BA in Human Development, with minors in Latin American Studies and Dance. I have been specializing in embodiment-based approaches to resolving complex trauma since 2011. I graduated with my Master in Social Work in 2013 from University of Washington, Tacoma. I have been practicing as a Licensed Independent Clinical Social Worker (LICSW) since 2016, and I am a WA state sponsored supervisor for folx seeking licensure."
Learn more about Morgan at their website: https://www.morganvanderpool.com/

Paul Krauss MA LPC is the Clinical Director of Health for Life Grand Rapids, home of The Trauma-Informed Counseling Center of Grand Rapids. Paul is also a Private Practice Psychotherapist, EMDRIA Consultant in Training (CIT), host of the Intentional Clinician podcast, Behavioral Health Consultant, Clinical Trainer, and Counseling Supervisor. Paul is now offering consulting for a few individuals and organizations. Paul is the creator of the National Violence Prevention Hotline (in progress)  as well as the Intentional Clinician Training Program for Counselors. Questions? Call the office at 616-200-4433. 
If you are looking for EMDRIA consulting groups, Paul Krauss MA LPC is now hosting weekly online and in-person groups.  For details, click here.
Follow Health for Life Grand Rapids:
Instagram   |   Facebook     |     Youtube
 Original Music:
"Echoes of Starlight" from INTRINSIC by Climbing Poetree (Spotify)
"Shades of Currency" from Archetypes by PAWL (Spotify)
"Soft" from Within and Without by Washed Out (Spotify)