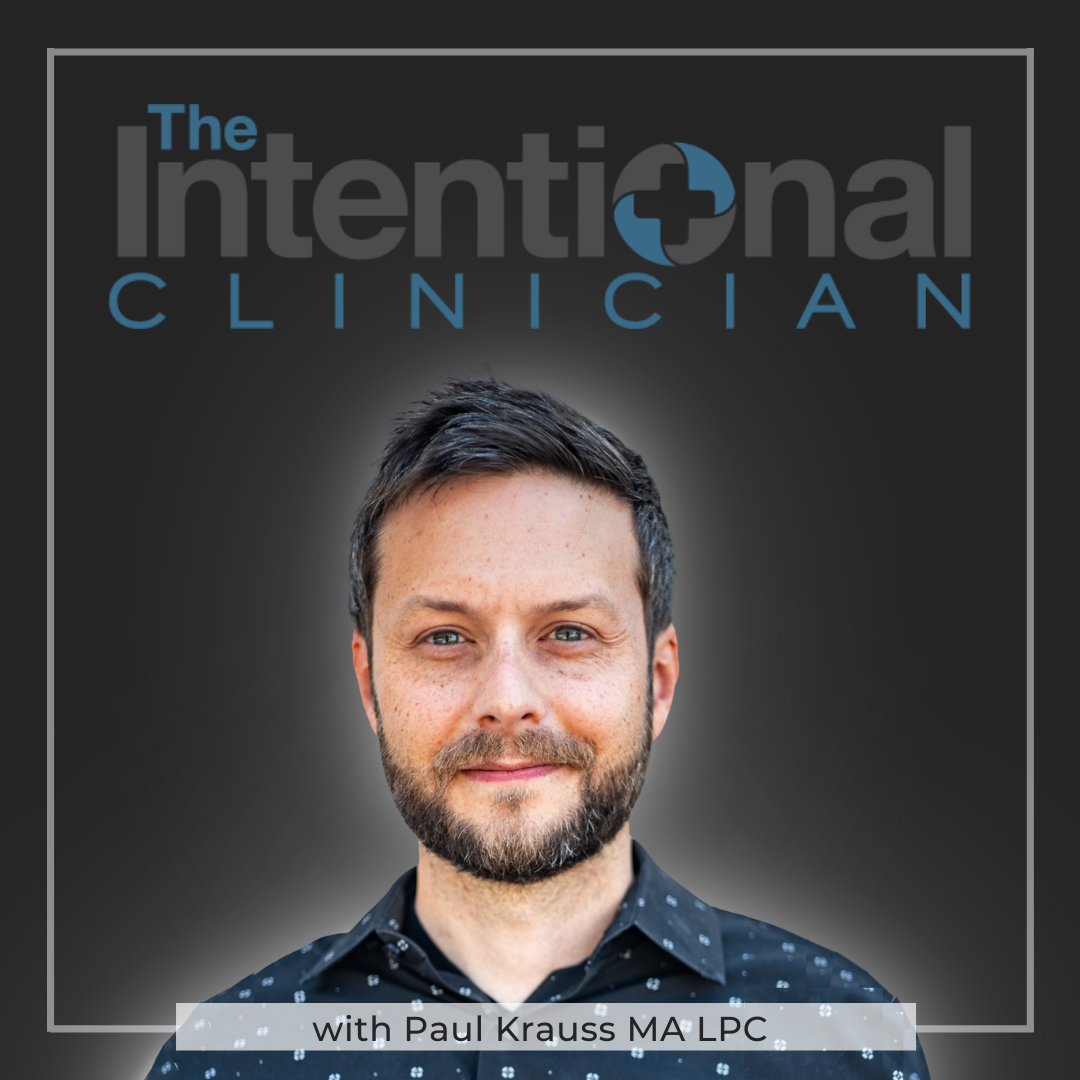 Paul Krauss MA LPC shares his current thoughts on the concepts of anxiety, control, change, and the unpredictability of the Future. In this solo episode of the Intentional Clinician Podcast, Paul discusses the human experience and many practical ways to deal with anxiety, change, and unpredictability in life. Paul teaches about related global concepts as well as simple ways to work on thriving during unknown circumstances and unforeseen events. Paul talks about what to do when you are "free falling" and cannot imagine a future at all--and it feels as if "all will be lost." Paul gives some small pragmatic steps that a person can take, a few exercises that one can engage in to be able to tolerate ambiguity--especially when they are grappling with Anxiety, Control, Change, and the Unpredictability of the Future.
Also discussed: Existential Threats, Actual Threats, Narrative, Autonomic Nervous System, Perceptions, Stability, Instability, Multiple Solutions/ Not One, Dealing with Fear, the nature of life is Change, Impermanence, Smallness, The Big Picture, Awareness, The Taoist Story of "Maybe", Rushing to Judgement, Logic is a Coping Mechanism, Making up Stories, A Stance of Unknowing, Logistics, Attitude, 5 Self-Calming Strategies, Listening, Somatic Therapies, EMDR Therapy, Integrating your Emotional Experiences, How Memories Can Effect Our Behaviors, Participation in Therapy, Writing in a Journal, Self-Reflection, Response instead of a Reaction, Honesty, Saying the Truth, How Often We are Wrong, Our Judgemental Nature,  Mark Twain, Mental Health is an Active Process, Participation, Orientation, Music, The Release of a Free Album of Music by Paul (PAWL- Modified Demos 2010-2013). (Stay tuned to the end of the episode for a preview of songs from Modified Demos).
Paul Krauss MA LPC is the Clinical Director of Health for Life Grand Rapids, home of The Trauma-Informed Counseling Center of Grand Rapids. Paul is also a Private Practice Psychotherapist, EMDRIA Consultant in Training (CIT), host of the Intentional Clinician podcast, Behavioral Health Consultant, Clinical Trainer, and Counseling Supervisor. Paul is now offering consulting for a few individuals and organizations. Paul is the creator of the National Violence Prevention Hotline (in progress)  as well as the Intentional Clinician Training Program for Counselors. Questions? Call the office at 616-200-4433. 
If you are looking for EMDRIA consulting groups, Paul Krauss MA LPC is now hosting weekly online and in-person groups.  For details, click here.
Follow Health for Life Grand Rapids:
Instagram   |   Facebook     |     Youtube
Original Music:

"Shades of Currency" [Instrumental] from Archetypes by PAWL
"Nice to be in Love" from Modified Demos (2010-2013) by PAWL
"The Fifth" from Modified Demos (2010-2013) by PAWL
"The Cost" from Modified Demos (2010-2013) by PAWL
"Metropolis" from Modified Demos (2010-2013) by PAWL
 
• Michigan Mental Health Counselors Association is working to increase the availability of quality mental health services statewide, increasing education, promoting best practices, and working to keep Licensed Professional Counselors and other professionals accessible by the public.