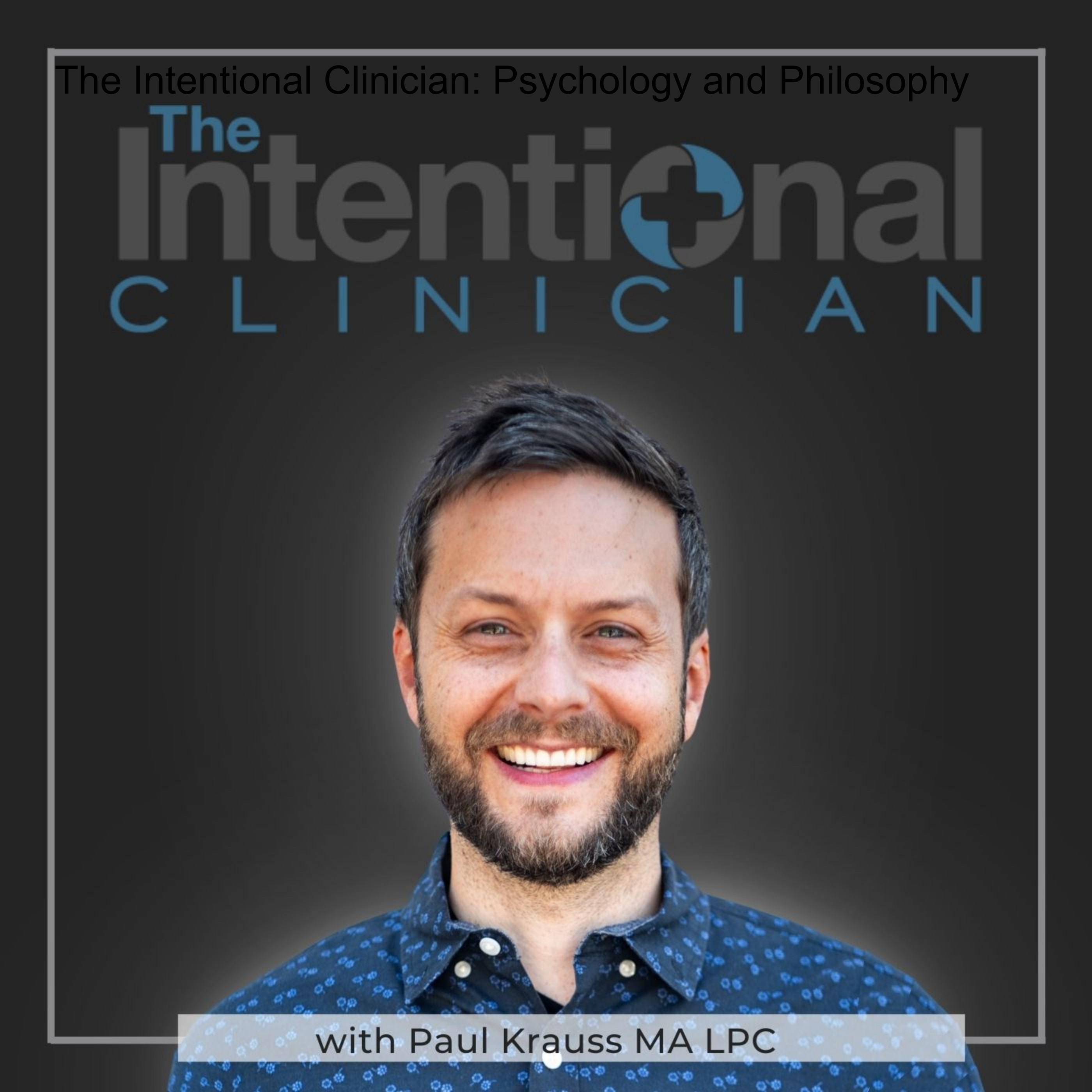 Entertaining and informative talks covering psychology and philosophy with a variety of guests! From modern empirically-validated counseling techniques to ancient wisdom practices, all corners are approached. Discussing both practical and eccentric approaches on living a full and vibrant life. Including, bold unedited discussions about the meaning of life, history, music, and culture. Paul Krauss MA LPC (your host), draws on his unique life experience of growing up in a small motel in the countryside, living in large cities, and working with and living among diverse cultural and socioeconomic groups--combining his trauma-informed science-based perspective with the contrasting desire to live like a mystic. Opposites unite on this podcast!
Episodes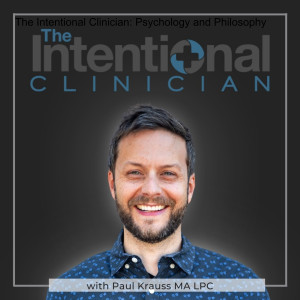 Tuesday May 09, 2023
Tuesday May 09, 2023
No gimmicks. No fad diets. No strange contraptions. No heavily marketed "super snacks." No chronic sick care. Paul Krauss MA LPC discusses the medical facts of dementia and Alzheimer's disease with authorities Dr. Emily Clionsky and Dr. Mitchell Clionsky. If you are interested in the practical prevention that you can begin implementing now--or are curious for a family member, then this is the podcast for you.
Two experts in brain preservation, Emily Clionsky MD and Mitchell Clionsky PhD will show you how to stack the dementia deck in your favor by reading and following the prescription in Dementia Prevention: Using Your Head to Save Your Brain, (John Hopkins University Press; April 4, 2023).
The Clionskys are a physician (MD) and a neuropsychologist (PhD) who have published research in dementia, developed an accurate dementia test for doctors, and personally treated more than 10,000 patients who have dementia or its preceding condition, Mild Cognitive Impairment. Moreover, they understand the disease personally, having cared for loved ones with dementia in their immediate families. Their goal in this book is to expand their reach, to move from what they now do in their office consultation rooms to the much larger audience of readers who want to use medical science and behavior change to maintain their brains. 
In Dementia Prevention, they take you on a guided tour through dementia types, teach you the history of these neurological diseases, and discuss the more than 15 different factors known to affect your risk. They build a visual model of dementia risk, chapter by chapter, pulling all of this information together in a clear picture of how these various pieces interact. When you fill out your individual "Dementia Risk Checklist" that is included in the book (and available online through www.braindoc.com) you will create your own picture of your strengths and your areas needing improvement. 
EMILY CLIONSKY, MD, completed residencies in internal medicine and in psychiatry, and is a diplomate of the American Board of Psychiatry and Neurology. MITCHELL CLIONSKY, PhD, is a board-certified neuropsychologist who specializes in evaluating and treating patients with cognitive impairment, dementia, ADHD, and traumatic brain injury. A husband-and-wife team, they have a combined 70 years of professional and clinical experience in medicine and neuropsychology and have treated more than 10,000 patients. They partner at a private practice, Clionsky Neuro Systems, Inc., based in Springfield, Massachusetts.  They are experienced public speakers and workshop presenters for general and professional audiences. 
Paul Krauss MA LPC is the Clinical Director of Health for Life Counseling Grand Rapids, home of The Trauma-Informed Counseling Center of Grand Rapids. Paul is also a Private Practice Psychotherapist, an Approved EMDRIA Consultant , host of the Intentional Clinician podcast, Behavioral Health Consultant, Clinical Trainer, and Counseling Supervisor. Paul is now offering consulting for a few individuals and organizations. Paul is the creator of the National Violence Prevention Hotline (in progress) as well as the Intentional Clinician Training Program for Counselors. Paul has been quoted in the Washington Post, NBC News, and Wired Magazine. Questions? Call the office at 616-200-4433. 
If you are looking for EMDRIA consulting groups, Paul Krauss MA LPC is now hosting weekly online and in-person groups.  For details, click here.
For general behavioral and mental health consulting for you or your organization.
Follow Health for Life Grand Rapids:
Instagram   |   Facebook     |     Youtube
 Original Music:
"Alright" from the forthcoming album Mystic by PAWL (Spotify)