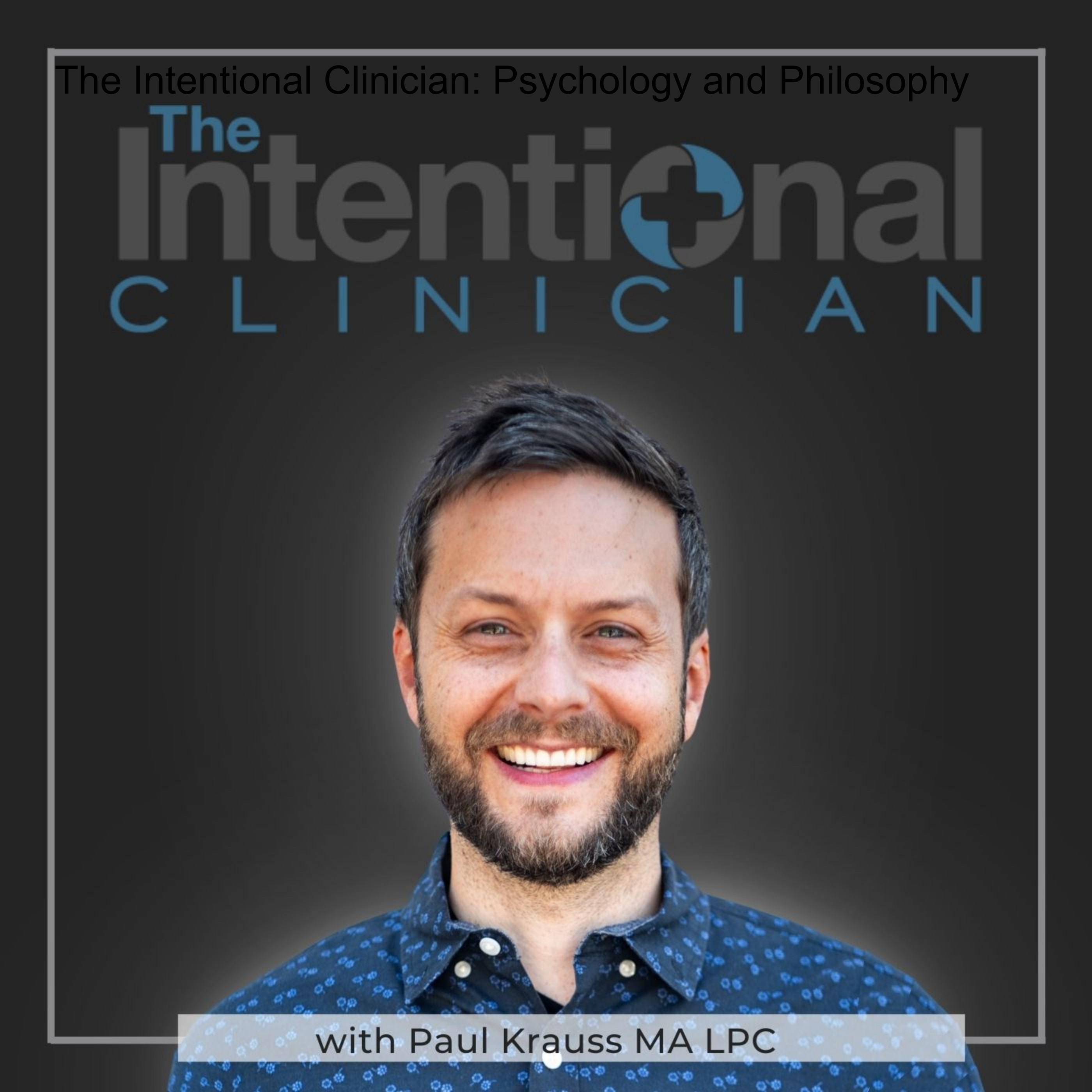 In this episode, Vivian James Rigney speaks with Paul Krauss MA LPC of the Intentional Clinician Podcast about the topics of leadership, authenticity, communication, and his experience climbing Mount Everest. 
Vivian James Rigney is President and CEO of Inside Us LLC, an executive coaching consultancy operating throughout five continents. He has helped implement leadership development initiatives for some of the world's leading companies and their executive teams.
The quest for personal success can often be a lonely journey. As an executive coach, Vivian becomes a trusted partner, known for building strong rapport and asking tough, incisive questions, with an uncanny ability to help people reveal the best version of themselves.
A graduate of École Nationale Des Ponts et Chaussées in Paris, he is a renowned speaker and expert on mindset and behavior whose talks and presentations have inspired audiences globally. A native of Ireland, he has lived in the U.K., Germany, South Africa, France, Finland, and currently resides in New York City.
Naked at The Knife-Edge, Vivian James Rigney's compelling and often harrowing true account of summiting Everest, offers a unique window into lessons on leadership and what it takes to succeed in any circumstance.
Connect with Vivan James Rigney at his website https://vivianjamesrigney.com/
Linkedin: https://www.linkedin.com/in/vivianjamesrigney
Are you a parent of an adult that is having major difficulties? Is there conflict in your family about how much help to give your adult child?
Paul Krauss MA LPC is the Clinical Director of Health for Life Counseling Grand Rapids, home of The Trauma-Informed Counseling Center of Grand Rapids. Paul is also a Private Practice Psychotherapist, an Approved EMDRIA Consultant , host of the Intentional Clinician podcast, Behavioral Health Consultant, Clinical Trainer, and Counseling Supervisor. Paul is now offering consulting for a few individuals and organizations. Paul is the creator of the National Violence Prevention Hotline (in progress) as well as the Intentional Clinician Training Program for Counselors. Paul has been quoted in the Washington Post, NBC News, and Wired Magazine. Questions? Call the office at 616-200-4433. 
If you are looking for EMDRIA consulting groups, Paul Krauss MA LPC is now hosting weekly online and in-person groups.  For details, click here.
For general behavioral and mental health consulting for you or your organization.
Follow Health for Life Grand Rapids:
Instagram   |   Facebook     |     Youtube
 Original Music:
"Shades of Currency" [Instrumental] from Archetypes by PAWL (Spotify)
"Drive My Car" from Drive My Car Original Soundtrack by Eiko Ishibashi  (Spotify)