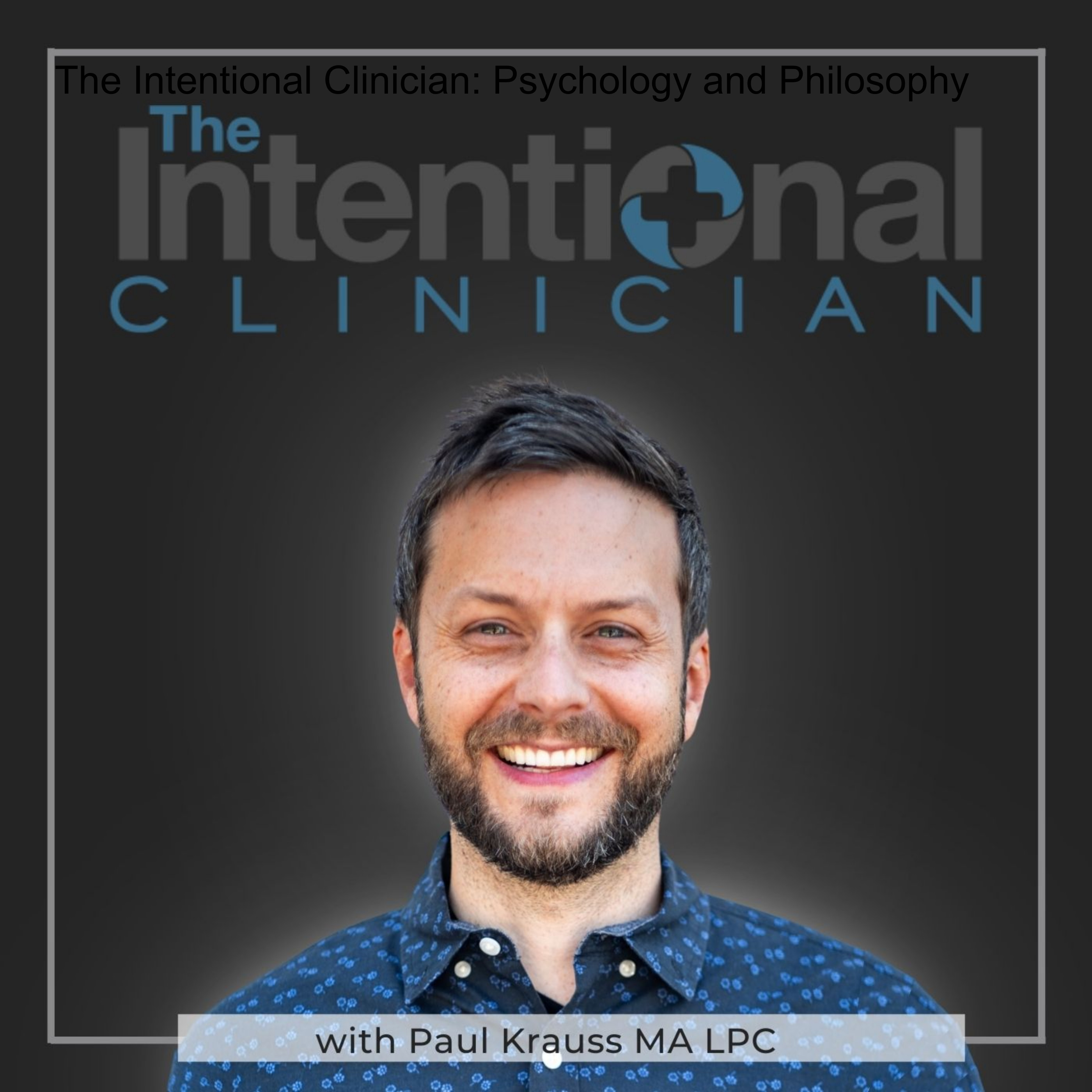 Paul Krauss MA LPC sits down with Dr. Noe Vargas and Tyler Guenette, BS to discuss Intentional Mentoring and cultivating a growth mindset. Dr. Vargas and Tyler have been working on a mentoring curriculum that they hope to publish soon. Whether you have been a mentor, a mentee, or are seeking to learn about the process--this episode is for you.

Dr. Noé Vargas earned a doctorate degree in behavioral health from Arizona State University,  a master's degree in professional counseling from Ottawa University  amongst other graduate and undergraduate degrees.  Dr. Vargas has various years of experience providing mentoring, coaching, counseling diverse populations, and providing clinical supervision.  He has also taught various undergraduate and graduate courses; as well as leading the development of college programs and curriculum.
Tyler Guenette has a Bachelor of Science in Psychology from Grand Canyon University and is completing his teaching credential at Cal State Teach. He has used various roles as opportunities to cultivate mentoring such as while being a Resident Assistant, teaching and training lifeguards, academic tutoring, professional development mentoring, leading many church groups, and being a camp counselor in various camps. He continues seeking out mentors and mentees in different areas of life.
Paul Krauss MA LPC is the Clinical Director of Health for Life Grand Rapids, home of The Trauma-Informed Counseling Center of Grand Rapids. Paul is also a Private Practice Psychotherapist, EMDRIA Consultant in Training (CIT), host of the Intentional Clinician podcast, Behavioral Health Consultant, Clinical Trainer, and Counseling Supervisor. Paul is now offering consulting for a few individuals and organizations. Paul is the creator of the National Violence Prevention Hotline (in progress)  as well as the Intentional Clinician Training Program for Counselors. Questions? Call the office at 616-200-4433. 
If you are looking for EMDRIA consulting groups, Paul Krauss MA LPC is now hosting weekly online and in-person groups.  For details, click here.
For general behavioral and mental health consulting for you or your organization.
Follow Health for Life Grand Rapids:
Instagram   |   Facebook     |     Youtube
 Original Music:
"Shades of Currency" [Instrumental] from Archetypes by PAWL (Spotify)
"Never Change Enough" from Ah! (etc) by Kelley Stoltz (Spotify)
"Some Other Time" from Ah! (etc) by Kelley Stoltz (Spotify)