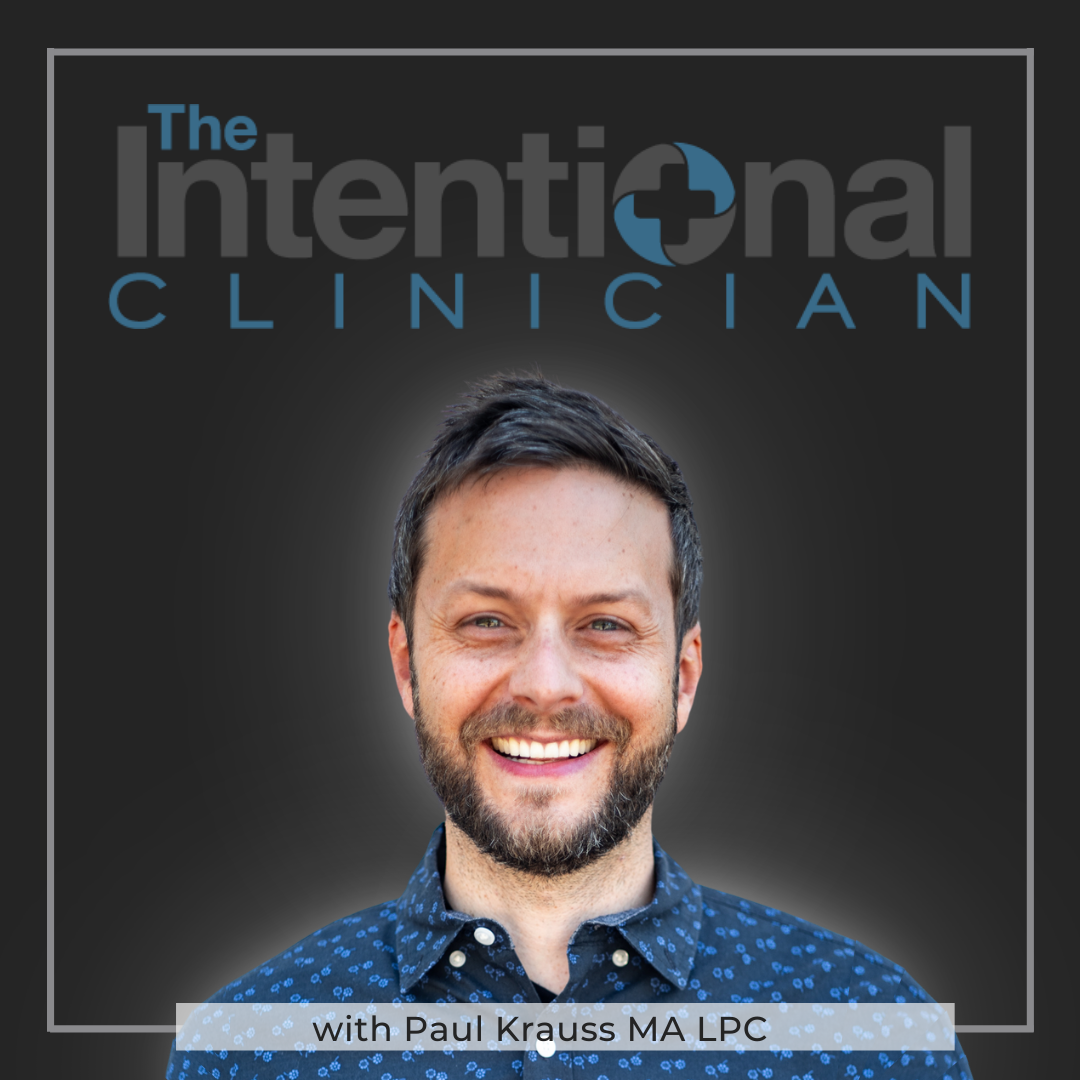 Are you ready to learn about multiple breakthrough methods for dealing with anxiety? You will not want to miss this episode!
Dr. Nicole Cain, ND MA chats with Paul Krauss MA LPC about integrative solutions for anxiety and provides the listeners with 9 FREE RESOURCES that she has recently created. Dr. Cain has pledged that all nine resources will be continuously free for the public!
Dr. Nicole Cain, ND MA is a nationally renown expert on beating anxiety. She has been published by the Arizona Republic, PESI, NDNR, SCNM, The Institute for Natural Medicine, Thrive Global, and Women's Lifestyle Magazine. Dr. Cain stopped by the podcast to give away 9 Free Resources to help listeners who want to defeat anxiety:
1. Take the 1 Week Anxiety Freedom Challenge (Videos and Workbook! FREE!)
2. Somatographic Imagery for Anxiety Webinar  (On Demand Webinar! FREE!)
3. Three Minute Hack for Anxiety Webinar (On Demand Webinar! FREE!)
4. Get your FREE copy of the Anxiety Breakthrough Wellness Springboard (FREE E-BOOK!)
5. Follow Dr. Nicole Cain on Facebook to access her live talks on Wednesdays 1pm EST and 10am PT (Weekly Live Talks!)
6. Join the Anxiety Freedom 1 Week Challenge Facebook Group For Community (Free FB Community!)
7. Subscribe to The Get Your Life Back Podcast with Dr. Nicole Cain (Free Podcast!)
8. You can join her Email List by visiting: www.Drnicolecain.com    (Free Information!)
9. Subscribe to Dr. Nicole Cain's YouTube Channel for new videos weekly! (Free Videos!)
Dr. Nicole Cain, ND MA is the only Naturopathic Doctor that also has a Master's Degree in Clinical Psychology with an expertise in natural and integrative solutions for anxiety, bipolar disorder, women's libido issues, depression, PTSD, and other conditions.
If you are searching for a fundamentally unique method of getting to the root cause of your suffering and working toward transformation, then connecting Dr. Nicole Cain, ND MA is for you.
Current Available On-Demand Courses:  (Which include Video Instruction + an E-Book)!
BONUS: 
The Anxiety Breakthrough Program (live class information)
Also, check out: What is Gut Psychology? With Dr. Nicole Cain ND, MA [Episode 15 of the Intentional Clinician Podcast]
Paul Krauss MA LPC is the Clinical Director of Health for Life Grand Rapids, home of The Trauma-Informed Counseling Center of Grand Rapids. Paul is also a Private Practice Psychotherapist, EMDRIA Consultant in Training (CIT), host of the Intentional Clinician podcast, Behavioral Health Consultant, Clinical Trainer, and Counseling Supervisor. Paul is now offering consulting for a few individuals and organizations. Paul is the creator of the National Violence Prevention Hotline (in progress)  as well as the Intentional Clinician Training Program for Counselors. Questions? Call the office at 616-200-4433. 
If you are looking for EMDRIA consulting groups, Paul Krauss MA LPC is now hosting weekly online and in-person groups.  For details, click here.
Follow Health for Life Grand Rapids:
Instagram   |   Facebook     |     Youtube
 Original Music:
"Shades of Currency" [Instrumental] from Archetypes by PAWL (Spotify)
"Stay Close" from Subiza by Delorean (Spotify)
"Last Donut of the Night" from Donuts by J Dilla (Spotify)
"Light my Fire" From Donuts by J Dilla (Spotify)
"What is Life" from All Things Must Pass by George Harrison (Spotify)