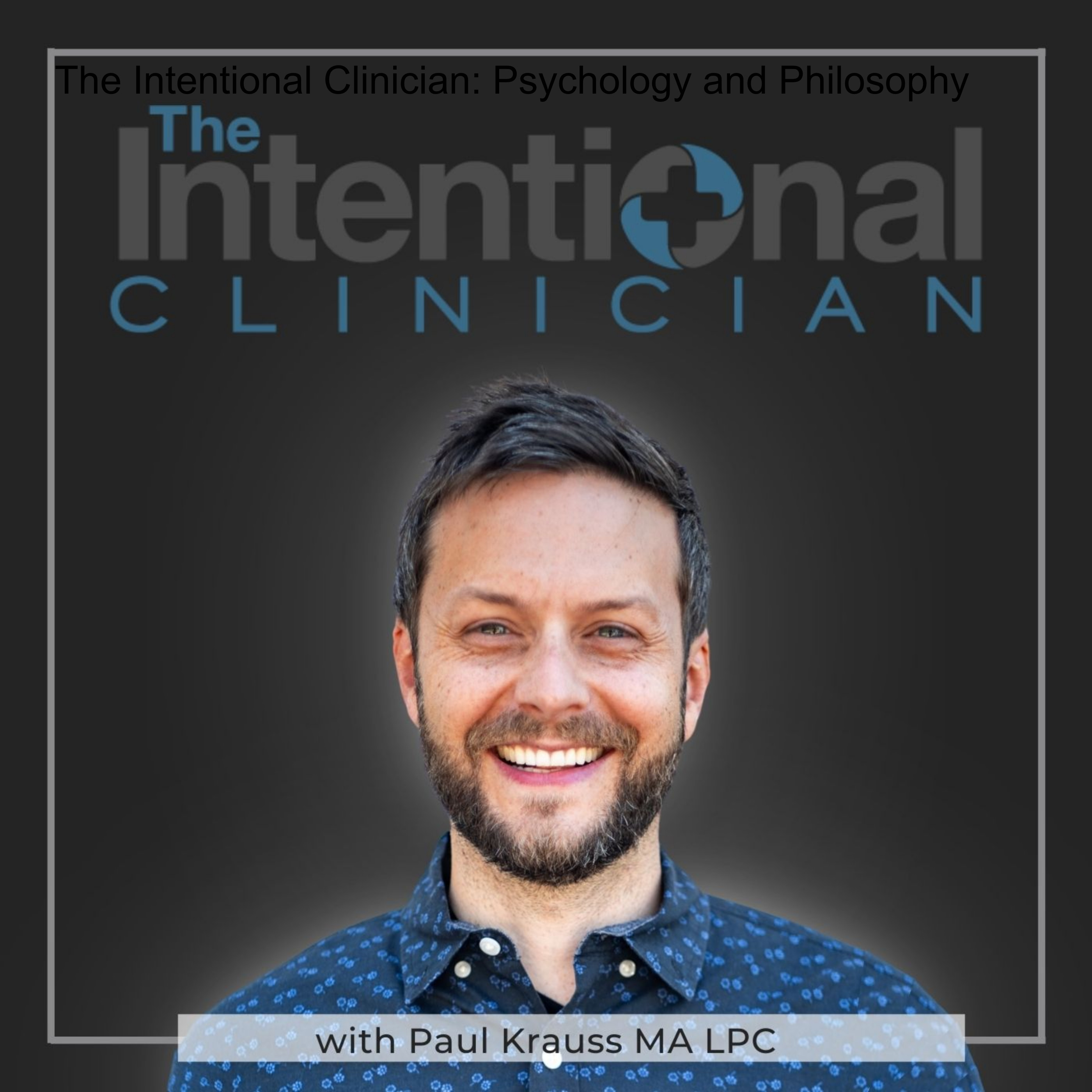 In this episode, Paul Krauss MA LPC explores multiple approaches to health, including Integrative Cardiology with Dr. Dave Johnson, MD FACC.
Dave Johnson, MD is a board-certified cardiologist with over two decades of clinical experience in cardiovascular medicine and one of only a few cardiologists formally trained in integrative medicine. As a result, Dr. Johnson not only recognizes the value of medical innovation, he will also help you discover health and well-being while minimizing the need for downstream medical interventions.
Every day, Dr. Johnson finds it so gratifying to share knowledge and habits with people so that they can transform their health. In his office, he helps people understand that they are not broken, deficient or toxic, rather a variety of imbalances develop that either benefit or diminish our resilience, or health. Learning to overcome unhealthy social norms and habits can lead to restorative health. Join Dr. Johnson today to learn to live a life of ease rather than dis-ease. Modern cardiologists remain heavily focused on medical innovation and pharmaceutical therapy to manage cardiovascular (CVD). This is important but avoidable in most patients. Did you know that upwards to 90% of CVD is preventable and, in many cases, reversible? Integrative and preventive cardiology takes a more holistic approach to health and healing rather than simply attacking disease as it unfolds.
Why choose Integrative Wellness Grand Rapids? Dr. Johnson believes in value-based healthcare that focuses on disease prevention and reversal rather than chronic disease management – the paradigm most prevalent in modern healthcare in America.
He also believes in an integrative medical model that embraces a collective of experienced and diverse healthcare providers with a more holistic approach to health and well-being. If you are seeking advice from a dedicated expert who has devoted his professional and personal life to understanding the roots of wellness, then Dr. Johnson and his team will help you discover the solutions that build resiliency while preventing and reversing cardiovascular disease.
Dr. Johnson is an advocate for Integrative Medicine and Naturopathic Medicine across the country. He was a contributor and endorser of the recent white paper on Naturopathic Medicine, published by the Institute for for Natural Medicine.
Dr. Johnson also offers telehealth only booking times. If you cannot find a time that works for you below, please call 616-899-9447 and ask about additional telehealth options.
Learn more about Dr. Johnson here. Learn about Dr. Johnson's new clinic "Integrative Wellness Grand Rapids" here.
Are you a parent of an adult that is having major difficulties? Is there conflict in your family about how much help to give your adult child?
Paul Krauss MA LPC is the Clinical Director of Health for Life Counseling Grand Rapids, home of The Trauma-Informed Counseling Center of Grand Rapids. Paul is also a Private Practice Psychotherapist, EMDRIA Consultant in Training (CIT), host of the Intentional Clinician podcast, Behavioral Health Consultant, Clinical Trainer, and Counseling Supervisor. Paul is now offering consulting for a few individuals and organizations. Paul is the creator of the National Violence Prevention Hotline (in progress)  as well as the Intentional Clinician Training Program for Counselors. Questions? Call the office at 616-200-4433. 
If you are looking for EMDRIA consulting groups, Paul Krauss MA LPC is now hosting weekly online and in-person groups.  For details, click here.
For general behavioral and mental health consulting for you or your organization.
Follow Health for Life Grand Rapids:
Instagram   |   Facebook     |     Youtube
 Original Music:
"Shades of Currency" [Instrumental] from Archetypes by PAWL (Spotify)
"I Don't See The Moon" from Philadelphia by Shabason, Krgovich & Harris (Spotify)