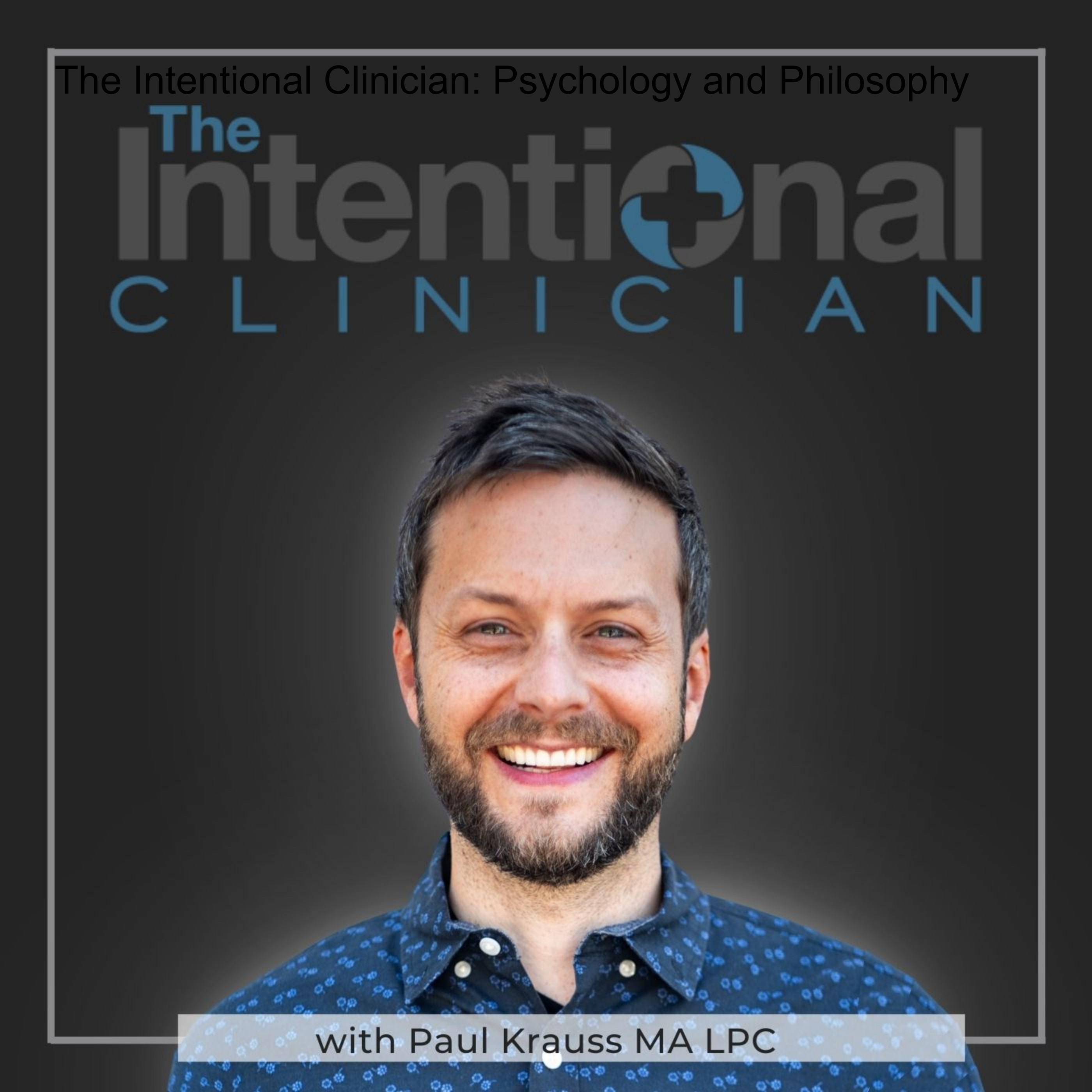 Entertaining and informative talks covering psychology and philosophy with a variety of guests! From modern empirically-validated counseling techniques to ancient wisdom practices, all corners are approached. Discussing both practical and eccentric approaches on living a full and vibrant life. Including, bold unedited discussions about the meaning of life, history, music, and culture. Paul Krauss MA LPC (your host), draws on his unique life experience of growing up in a small motel in the countryside, living in large cities, and working with and living among diverse cultural and socioeconomic groups--combining his trauma-informed science-based perspective with the contrasting desire to live like a mystic. Opposites unite on this podcast!
Episodes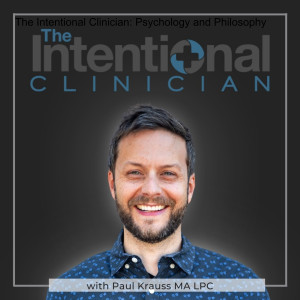 Wednesday Mar 22, 2023
Wednesday Mar 22, 2023
Dr. Karen is passionate about helping couples at ANY age or phase have an awesome relationship! If you are looking for some inspiration for your relationship, or you are wondering what you should look for if you want to be in a relationship--this episode is for you. Paul Krauss MA LPC and Dr. Karen have a lively discussion on the Intentional Clinician podcast.
Some of the relationship topics discussed on this episode: Biggest mistake couples can make and how to prevent it, What is the most typical challenge couples face in long term relationships? Is there a magic formula for a happy couple who remains together because they want to not out of obligation? What is intimacy? Why is cheating so common? What is gray divorce and why does it happen? Are boundaries important in the couple relationship or should there be no boundaries to show your love? Top advice for the new couple. Top advice for the couple who have been together for a long time.
Dr. Karen (FKA: Dr. Karen Ruskin), is a Psychotherapist, Licensed Marriage and Family Therapist, and a nationally renowned human behavior, mental health and relationship expert providing individual, couples and family counseling for 30 years. Dr. Karen often appears on national and local television programs as a mental health and relationship expert including: The Doctors, Dr. Oz Show, FOX News, CNN, NBC, Good Morning America, Good Morning Arizona, Discovery Network, Lifetime, MTV, and more… She is the relationship expert for a new documentary discussing relationship dynamics and couples violence to be aired this Spring. Dr. Karen is sought out nation-wide for her expertise in helping couples. Dr. Karen specializes in creating concrete solution strategies to help her clientele feel empowered and move forward. Dr. Karen provides relationship coaching and life coaching as well as parenting strategy advisement. Upon relocating from back East, she moved across the country a few years ago and is currently based in Scottsdale Arizona, where she meets with clientele in person at the park allowing clients to feel free to express without the confines of the four walls, as well as in her Scottsdale office, and remotely nation-wide. Dr. Karen is known for her compassionate energy and skill, engaging in action-oriented sessions, and offering a safe space for clients to feel heard and understand one's thoughts and feelings, and is result oriented. Additionally, Dr. Karen specializes in providing therapy for therapists. Dr. Karen is the author of three books, including a marriage manual that provides the top must do's and the top don'ts for a successful, happy and fulfilling long term relationship and/or marriage. And her mental health book where each page is an inspirational statement from Dr. Karen to the reader called: 10 Seconds to mental health.
Paul Krauss MA LPC is the Clinical Director of Health for Life Counseling Grand Rapids, home of The Trauma-Informed Counseling Center of Grand Rapids. Paul is also a Private Practice Psychotherapist, an Approved EMDRIA Consultant , host of the Intentional Clinician podcast, Behavioral Health Consultant, Clinical Trainer, and Counseling Supervisor. Paul is now offering consulting for a few individuals and organizations. Paul is the creator of the National Violence Prevention Hotline (in progress) as well as the Intentional Clinician Training Program for Counselors. Paul has been quoted in the Washington Post, NBC News, and Wired Magazine. Questions? Call the office at 616-200-4433. 
If you are looking for EMDRIA consulting groups, Paul Krauss MA LPC is now hosting weekly online and in-person groups.  For details, click here.
For general behavioral and mental health consulting for you or your organization.
Follow Health for Life Grand Rapids:
Instagram   |   Facebook     |     Youtube
 Original Music:
"Alright" from the forthcoming album Mystic by PAWL (Spotify)
"Mercy Mercy Me (The Ecology)" from What's Going On by Marvin Gaye (Spotify)
"It Takes Two" from Take Two by Marvin Gaye (Spotify)