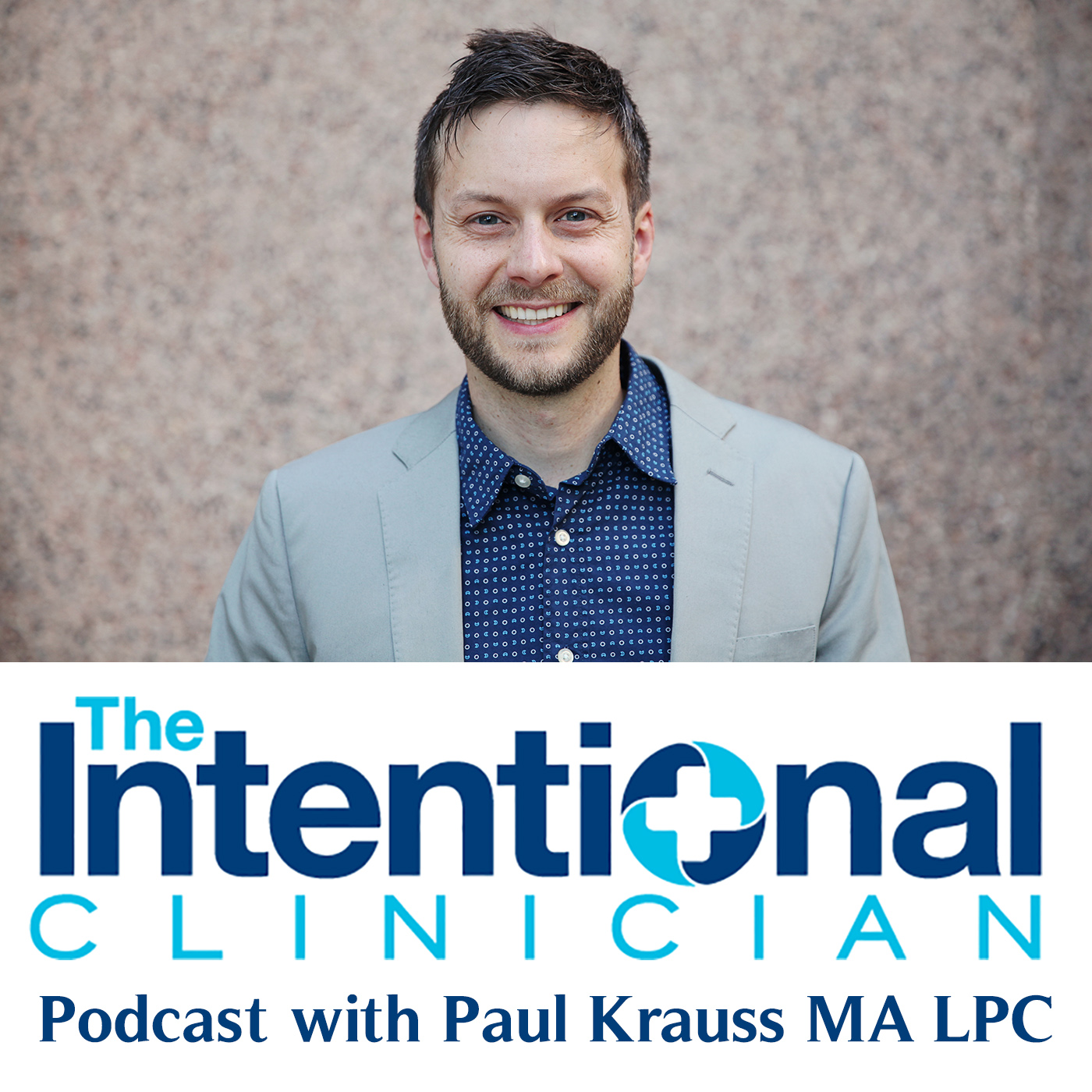 The Intentional Clinician, Episode #4 How to "drug-proof" your child and more with Mike Speakman.
In part 1 of my conversation with Mike Speakman, we discuss how to help "drug-proof" your child, how recovery works, and what to do about the drug addiction issues facing our community. We talk about recovery from addiction, cultural rites of passage, personal growth through relationships, family, community, and counseling. We discuss how delayed emotional growth in children may contribute to illegal drug use as an adult. We discuss how parents can intervene successfully to help an addicted child. We discuss the current culture in the United States and how we can all help our neighbors and children to navigate some of the difficulties facing our communities through drugs and other forms of addiction. We discuss personal growth and how to be open to different points of view so that you can help yourself and others to change. It's difficult to summarize this vibrant and wide-ranging conversation. We hope you enjoy this interview with Mike Speakman LISAC, founder of the PAL support group (parents of addicted loved ones).
Most children in the United States will end up experimenting with drugs by the time they are adults, so you can't really ever drug-proof anyone 100%, but there are many things to learn as a family member or friend that can help someone steer clear of drug addiction. Learn how by working with a counselor who has experience with addiction work and check out Mike's book here.
Paul Krauss MA LPC practices therapy in Grand Rapids, MI. Paul has his private practice at Health for Life Grand Rapids, located on 781 Kenmoor Ave SE, Suite C. Grand Rapids, MI 49546. Check out his clinic which features himself and several fantastic clinicians http://www.healthforlifegr.com/  If you or someone you know is in need or just wants to give counseling a try-- call Paul at 616-365-5530 (direct), or at the office 616-200-4433. Here is Paul's email: PaulK@healthforlifegr.com
If you are an organization in need of a public speaker on the subject of psychology or mental health, Paul will gladly customize a talk to your audience and topic preference. After his short fact-filled speech, he will answer questions from the audience. Many more "ask a counselor" events coming soon in Grand Rapids and beyond.
Learn more at www.paulkrausscounseling.com andwww.counselingsupervisorgr.com.
Stay tuned for more intentional clinician episodes. Feel free to send in show topic requests. Thank you for listening. -Paul Krauss
Original music, used with permission: 
"Shades of Currency" [Instrumental] from Archetypes by PAWL
"Solar Flares" [Instrumental] from Modified Dreams by PAWL