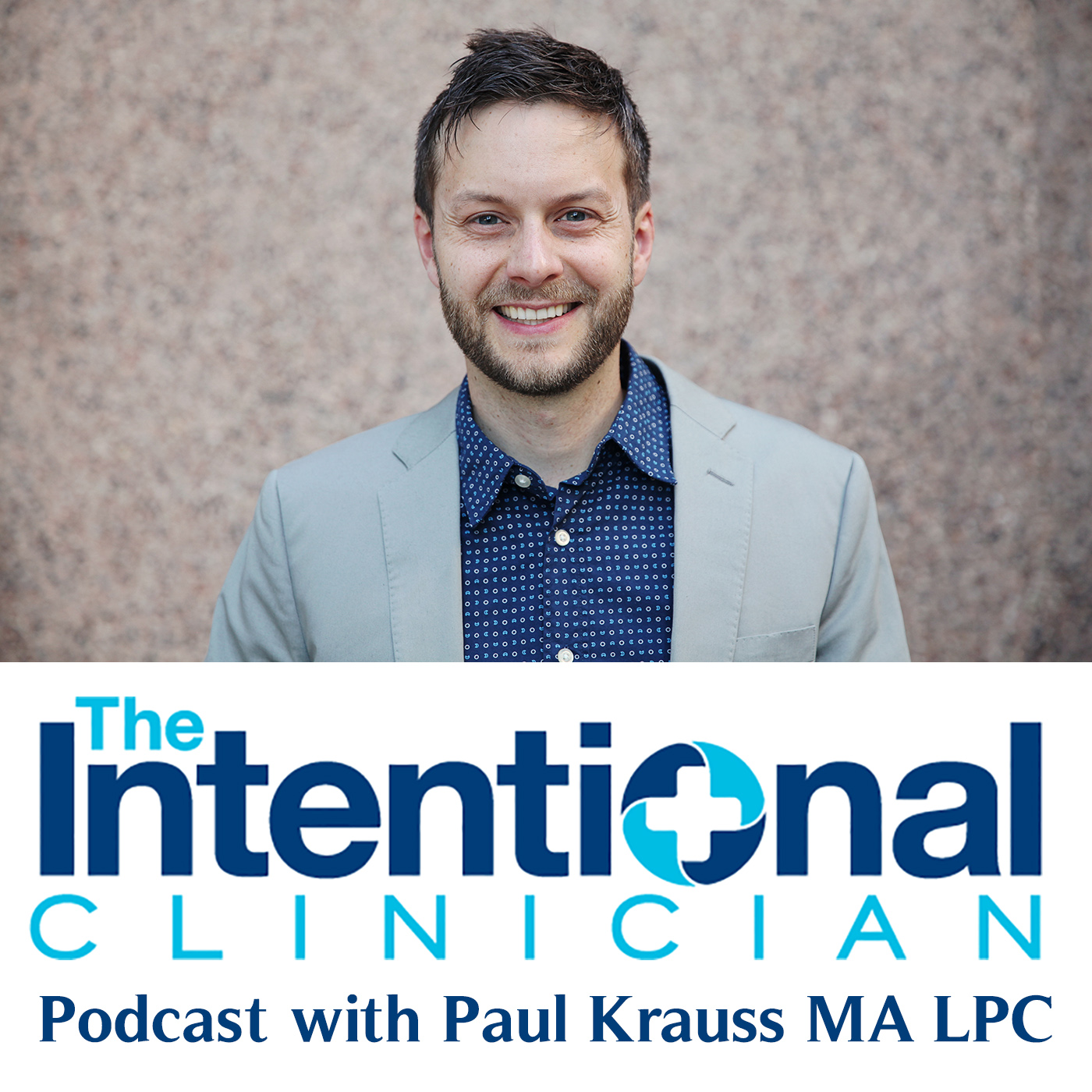 In this solo episode, Paul Krauss MA LPC reflects on his ten years of providing psychotherapy in a variety of contexts and with diverse populations and socioeconomic demographics. This is part one of two episodes of reflections on Paul's life and career. In part one, Paul discusses more of his personal journey that led him from newly graduated to starting a successful private practice, as well learning many different techniques and lessons along the way. Paul discusses the struggles of trying to find his way in the field of psychology and the ups and downs and difficulties, but also the personal transformation that he went through along the way to his current situation. Paul hopes that this podcast will help new therapists that are getting into the field that are looking for direction as well as seasoned professionals who are looking for new ways to work and help others.
*Psychotherapy is interchangeable with the term Counseling.* But since there are many "types" of counseling that have nothing to do with psychology (credit counseling, etc.), Paul chose this term for a direct reference
In part two, Paul Krauss will discuss his experience and opinions with various modalities of psychotherapy and their implications (Part 2 will be released as Episode 21).
Paul Krauss MA LPC is a full-time Private Practice Psychotherapist, the host of the Intentional Clinician podcast, Behavioral Health Consultant, Clinical Trainer, and Counseling Supervisor.  Paul is willing to travel and train clinicians in multiple states. Paul is the creator of the National Violence Prevention Hotline (in progress) http://www.violencepreventionhotline.org/ as well as the Intentional Clinician Training Program for Counselors. Paul consults for and trains clinicians at behavioral health organizations. Paul works at at Health for Life Grand Rapids and works with multiple talented clinicians there, in Grand Rapids MI. Questions? Call Paul at 616-365-5530 (direct), or at the office 616-200-4433. Learn more about Paul at http://www.paulkrausscounseling.com/
 Original music:
"Shades of Currency" [Instrumental] from Archetypes by PAWL
"Arctic" from 7 by RIFIFI

Music available here:
https://pawl.bandcamp.com/