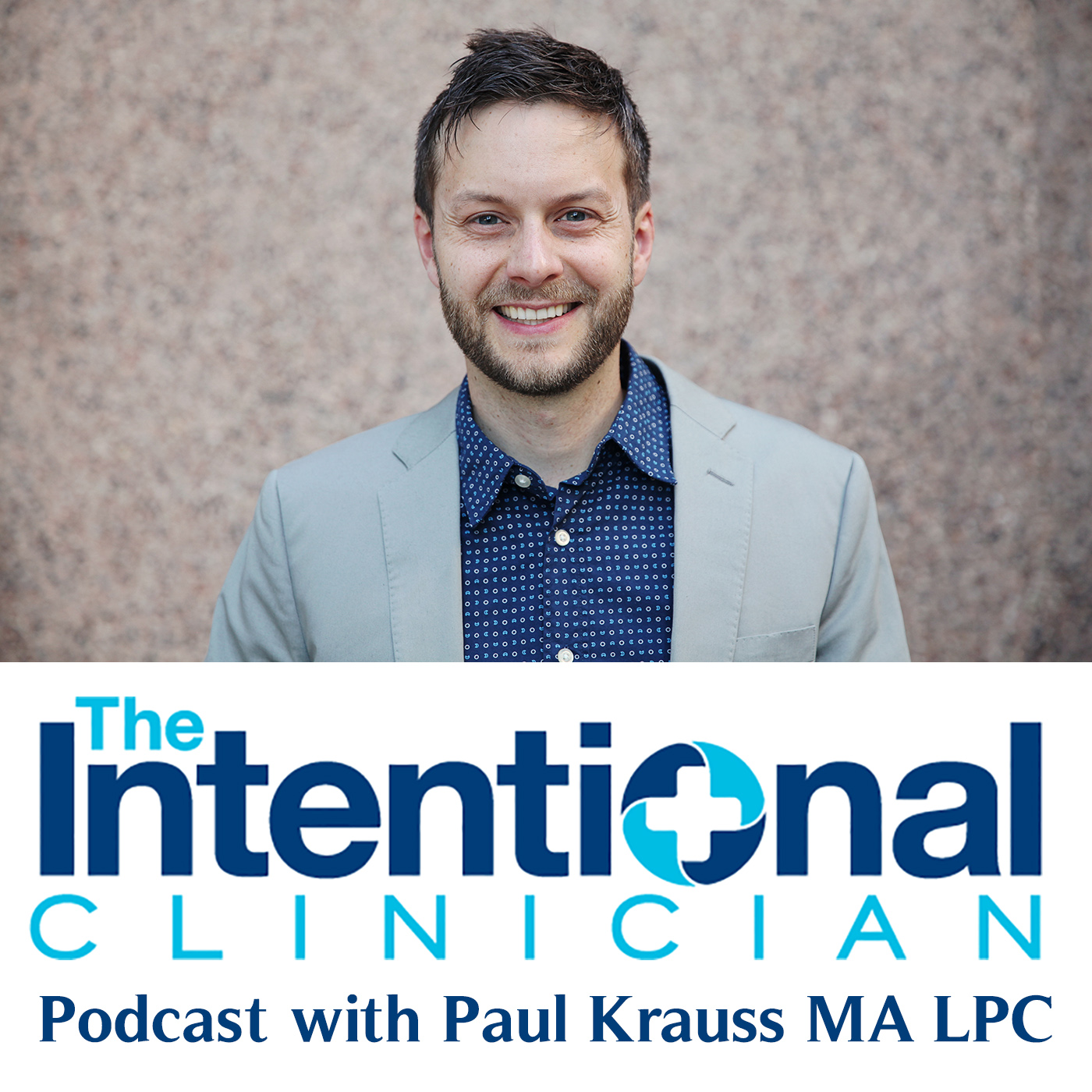 Paul Krauss MA LPC talks with Dr. Karthik Ramanan about his passion for helping individuals end self-criticism. Dr. K shares some of his strategies with Paul as well as the way he works with people individually and reaches a larger audience with "The Dr. K show." Dr. K also discusses his personal journey of going through a difficult time in his life and how he utilized EMDR therapy and other strategies to help him move through it. Dr. K does not shy away from sharing about the difficult times or personal life struggles and is open and authentic about his experiences. What Dr. K shares may inspire you if you have been struggling and are not sure what to do. Paul and Dr. K discuss strategies for helping oneself that are practical as well as clinical interventions that may help. 
Dr. Karthik Ramanan is a naturopathic medical doctor, inspirational speaker, and the host of the weekly online show, "The Dr. K Show." Dr. K specializes in everyday mental health and lifestyle medicine, and he helps ambitious individuals end self-criticism. He teaches the principles of everyday mental health through the lens of his personal health and psychological transformation and his education and experience as a physician. He inspires achievement-oriented individuals to get out of their own way, take intentional action, and create their ideal version of themselves to lead a purpose-driven life.
Download Dr. K's Journal to reclaim your mornings for free here: http://drkjournal.com
Website: http://drkarthikramanan.com
YouTube: http://youtube.com/drkarthikramanan
LinkedIn: https://www.linkedin.com/in/drkarthikramanan/
Instagram: http://instagram.com/dr.karthikramanan 
Facebook: https://www.facebook.com/dr.karthikramanan
Paul Krauss MA LPC is the Clinical Director of Health for Life Grand Rapids, home of The Trauma-Informed Counseling Center of Grand Rapids. Paul is also a Private Practice Psychotherapist, EMDRIA Consultant in Training (CIT), host of the Intentional Clinician podcast, Behavioral Health Consultant, Clinical Trainer, and Counseling Supervisor. Paul is now offering consulting for a few individuals and organizations. Paul is the creator of the National Violence Prevention Hotline (in progress)  as well as the Intentional Clinician Training Program for Counselors. Questions? Call the office at 616-200-4433. 
If you are looking for EMDRIA consulting groups, Paul Krauss MA LPC is now hosting weekly online and in-person groups.  For details, click here.
Follow Health for Life Grand Rapids:
Instagram   |   Facebook     |     Youtube
Original music:
"Shades of Currency" [Instrumental] from Archetypes by PAWL
"Reunion" from Hurry Up, We're Dreaming by M83
 For your Free 30 day trial of Simple Practice Electronic Health Records and to support this podcast, click this link: https://ter.li/appk