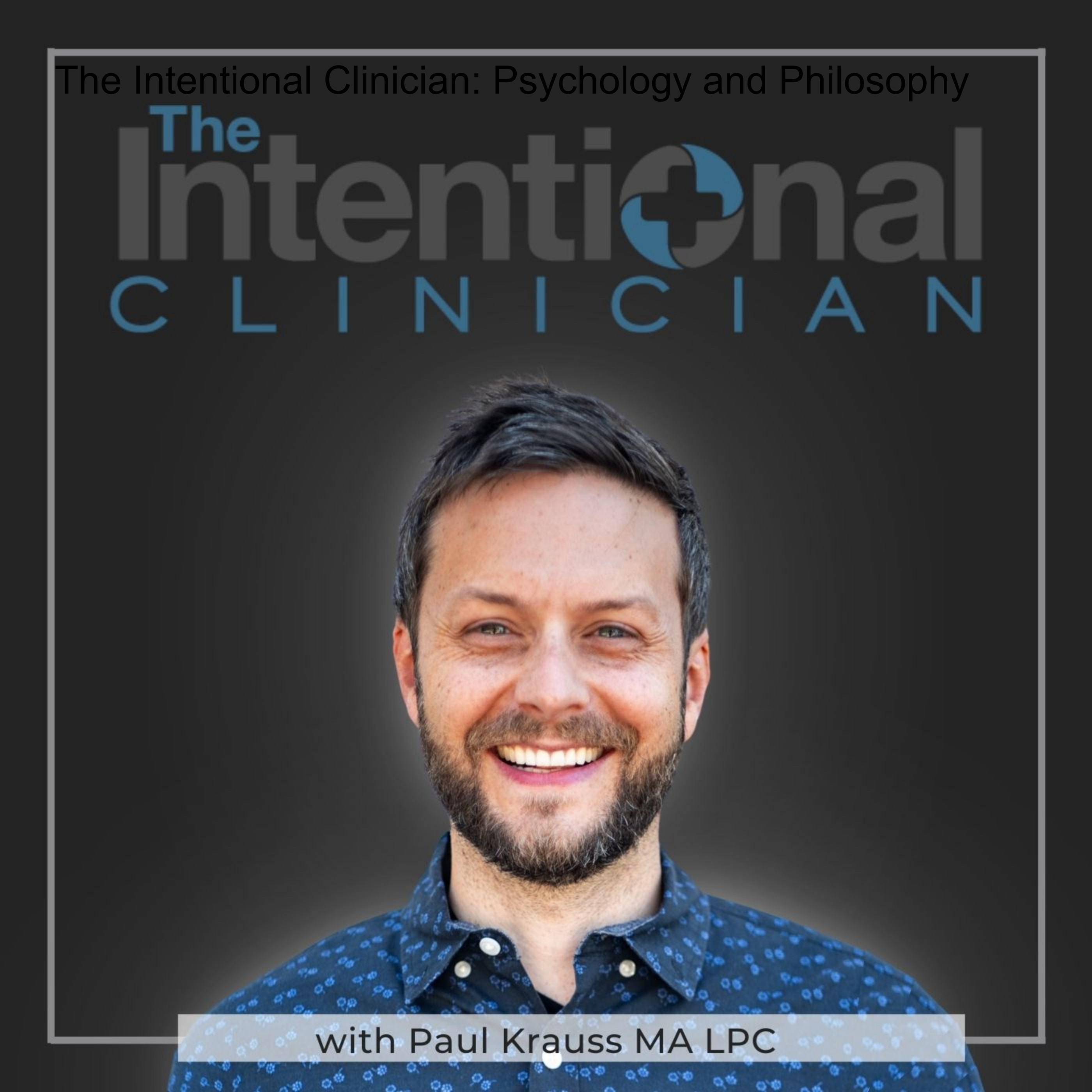 Entertaining and informative talks covering psychology and philosophy with a variety of guests! From modern empirically-validated counseling techniques to ancient wisdom practices, all corners are approached. Discussing both practical and eccentric approaches on living a full and vibrant life. Including, bold unedited discussions about the meaning of life, history, music, and culture. Paul Krauss MA LPC (your host), draws on his unique life experience of growing up in a small motel in the countryside, living in large cities, and working with and living among diverse cultural and socioeconomic groups--combining his trauma-informed science-based perspective with the contrasting desire to live like a mystic. Opposites unite on this podcast!
Episodes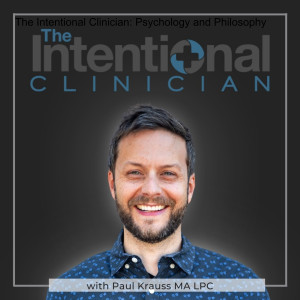 Wednesday Oct 26, 2022
Wednesday Oct 26, 2022
Dr. Deborah Korn, PsyD, recently co-wrote a book with Michael Baldwin (an advertising executive), who had suffered for years without answers. Even after seeing eight therapists, Michael continued to suffer from symptoms until he finally met an EMDR therapist and went through EMDR therapy. Michael now considers himself recovered and he has never been happier. Michael is a fierce proponent of EMDR therapy and contacted Dr. Deborah Korn, PsyD--together they wrote "Every Memory Deserves Respect" a book about EMDR therapy for the public and clinicians alike.
Paul Krauss MA LPC interviews Deborah Korn, PsyD about EMDR therapy, the research supporting it, the process, how it works differently than talk therapy, and more. If you are interested in EMDR therapy--this episode has some of the most easy to understand rhetoric about the process. We hope you enjoy!
Deborah L. Korn, PsyD, a clinical psychologist with a private practice in Cambridge, MA, is on the faculties of the EMDR Institute in CA and the Trauma Research Foundation in Boston. She is an EMDR International Association-approved consultant and presents and consults internationally on the treatment of adult survivors of childhood abuse and neglect.
Check out the book "Every Memory Deserves Respect" here!
Every Memory Deserves Respect on sale at Bookshop.org
Paul Krauss MA LPC is the Clinical Director of Health for Life Counseling Grand Rapids, home of The Trauma-Informed Counseling Center of Grand Rapids. Paul is also a Private Practice Psychotherapist, an Approved EMDRIA Consultant , host of the Intentional Clinician podcast, Behavioral Health Consultant, Clinical Trainer, and Counseling Supervisor. Paul is now offering consulting for a few individuals and organizations. Paul is the creator of the National Violence Prevention Hotline (in progress) as well as the Intentional Clinician Training Program for Counselors. Paul has been quoted in the Washington Post, NBC News, and Wired Magazine. Questions? Call the office at 616-200-4433. 
If you are looking for EMDRIA consulting groups, Paul Krauss MA LPC is now hosting weekly online and in-person groups.  For details, click here.
For general behavioral and mental health consulting for you or your organization.
Follow Health for Life Grand Rapids:
Instagram   |   Facebook     |     Youtube
 Original Music:
"Shades of Currency" [Instrumental] from Archetypes by PAWL (Spotify)
" I am so Happy with My Little Dog" from At Scaramouche by Shabason & Krgovich (Spotify)