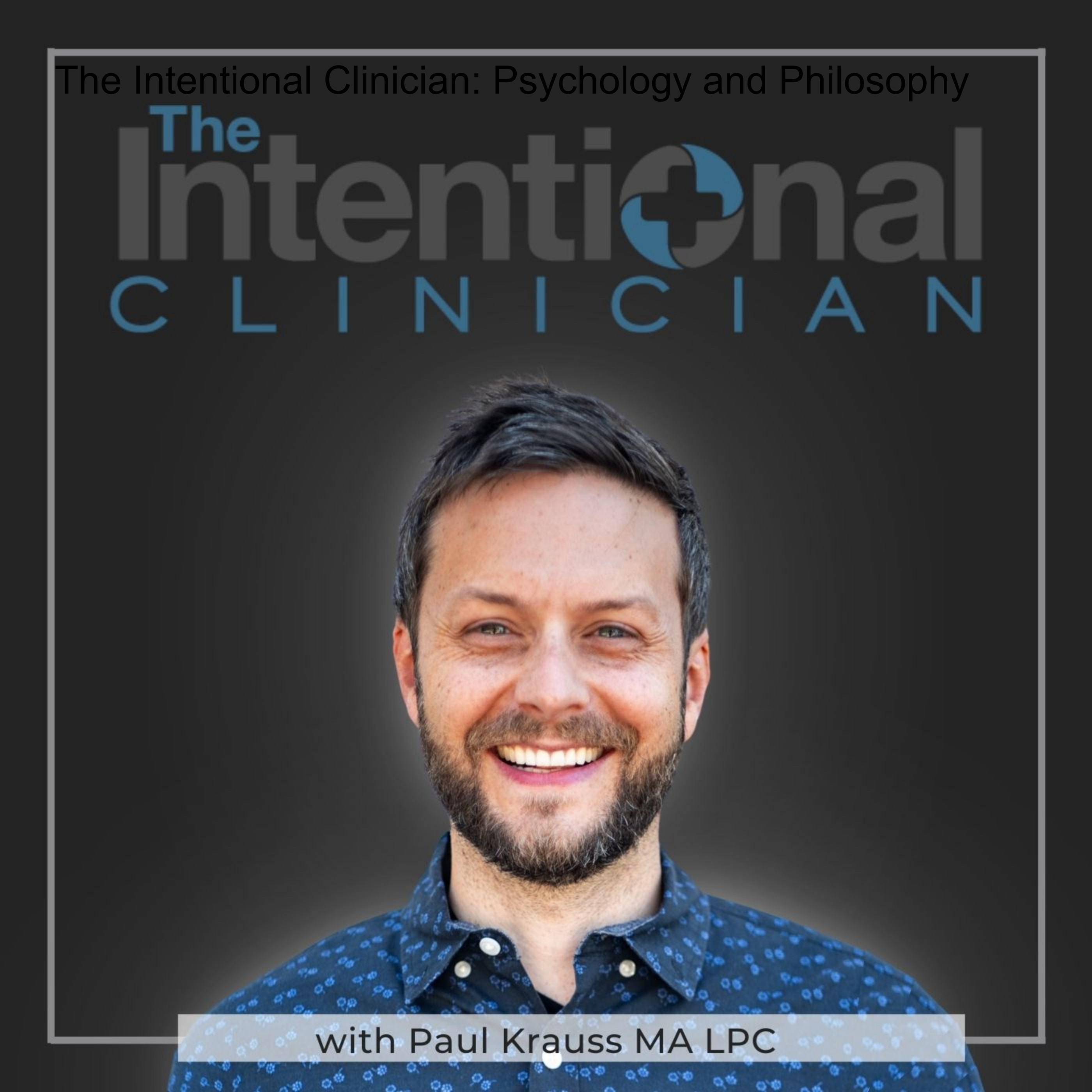 Paul Krauss MA LPC has a long-from discussion with Tom Beakbane (Author of How to Understand Everything: Consilience: A New Way to See the World), about many different topics related to the human nervous system and how we experience and perceive the world.
Also Discussed: "Bottom Up" way of understanding consciousness, nature of consciousness, polyvagal theory, cellular evolution, tribalism, anxiety, trauma, neurons, "top down perspective", traditional ways of explaining the brain, mammal and reptile behaviors, tardigrades, language, parenting, mythology, different ways of learning, the common factors in counseling research, our own bias, Jan 6th, political polarization, projection, fear, the causes of depression and anxiety as a hyper-focus, group think, conspiracy theories, a simple answer as a place to place one's anxiety, becoming a mature adult, dealing with ambiguity as a human, does the environment cause people's nervous system's to be "in the red zone", black and white thinking, the complexity of issues, entropy, the loss of cultural gathering places, the need for humans to have physical touch and close community, meetings and having close conversations, how do we really listen, how consuming the news can activate the sympathetic nervous system, and more.
Tom Beakbane is president of a brand marketing company in Toronto, Canada. With an honors degree in biochemistry and neurophysiology from Durham University in England, he was puzzled by the gap between textbook theories of human behavior and his experiences creating business communications. He closed the gap by tapping into developments at the frontiers of science, explained in the just-published book How to Understand Everything. Consilience: A New Way to See the World. 
Are you a parent of an adult that is having major difficulties? Is there conflict in your family about how much help to give your adult child?
Paul Krauss MA LPC is the Clinical Director of Health for Life Counseling Grand Rapids, home of The Trauma-Informed Counseling Center of Grand Rapids. Paul is also a Private Practice Psychotherapist, an Approved EMDRIA Consultant , host of the Intentional Clinician podcast, Behavioral Health Consultant, Clinical Trainer, and Counseling Supervisor. Paul is now offering consulting for a few individuals and organizations. Paul is the creator of the National Violence Prevention Hotline (in progress) as well as the Intentional Clinician Training Program for Counselors. Paul has been quoted in the Washington Post and Wired Magazine. Questions? Call the office at 616-200-4433. 
If you are looking for EMDRIA consulting groups, Paul Krauss MA LPC is now hosting weekly online and in-person groups.  For details, click here.
For general behavioral and mental health consulting for you or your organization.
Follow Health for Life Grand Rapids:
Instagram   |   Facebook     |     Youtube
 Original Music:
"Shades of Currency" [Instrumental] from Archetypes by PAWL (Spotify)
"木漏れ陽" from 日々 by Sphontik (Spotify)
"散歩" from 日々 by Sphontik (Spotify)