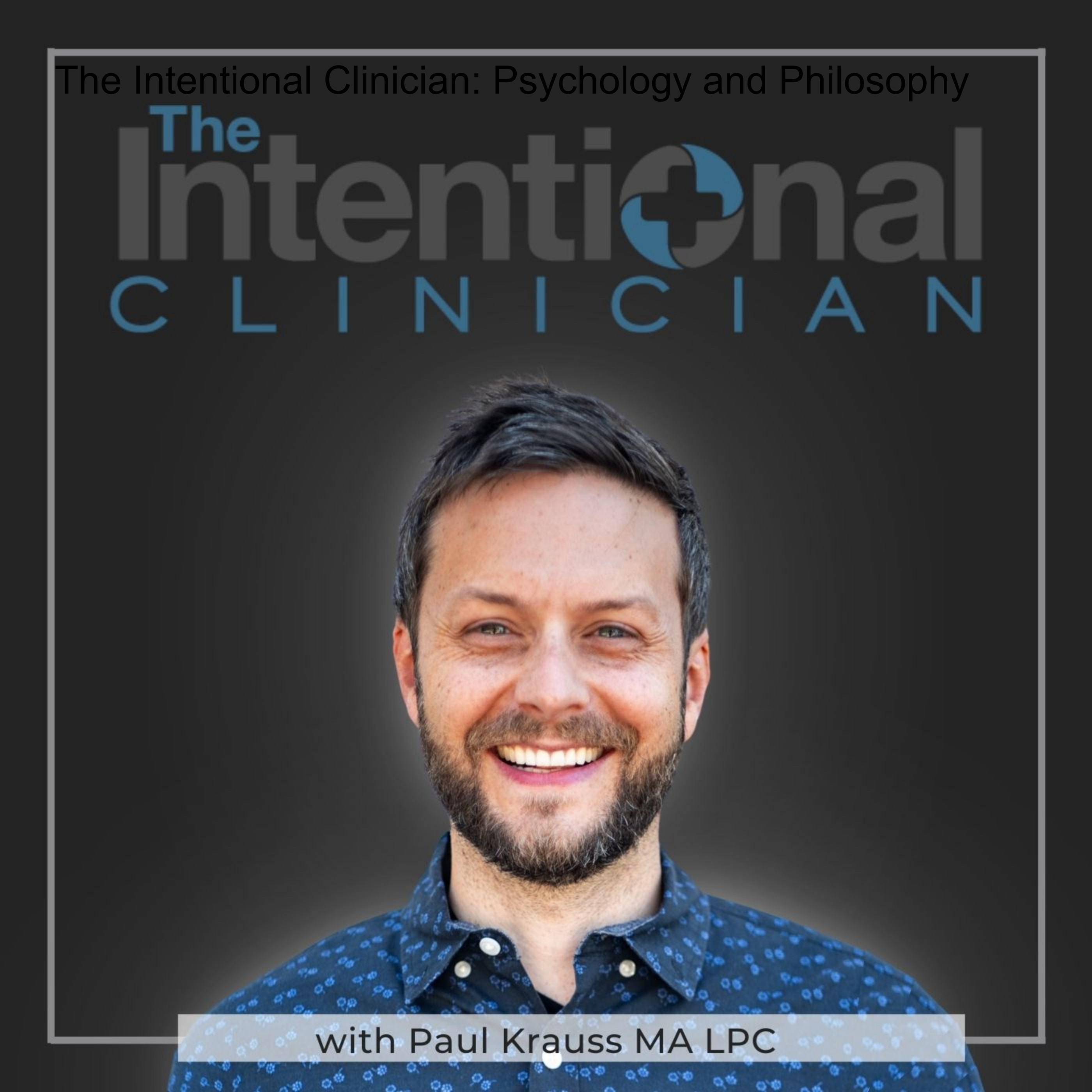 Entertaining and informative talks covering psychology and philosophy with a variety of guests! From modern empirically-validated counseling techniques to ancient wisdom practices, all corners are approached. Discussing both practical and eccentric approaches on living a full and vibrant life. Including, bold unedited discussions about the meaning of life, history, music, and culture. Paul Krauss MA LPC (your host), draws on his unique life experience of growing up in a small motel in the countryside, living in large cities, and working with and living among diverse cultural and socioeconomic groups--combining his trauma-informed science-based perspective with the contrasting desire to live like a mystic. Opposites unite on this podcast!
Episodes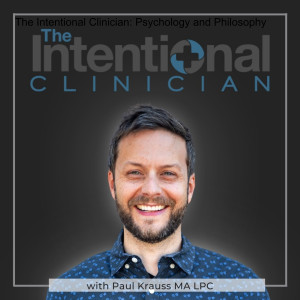 Saturday Aug 13, 2022
Saturday Aug 13, 2022
Dr. Stephen G. Post Ph.D returns to The Intentional Clinician Podcast, this time to speak about his new book: Dignity for Deeply Forgetful People: How Caregivers can Meet the Challenges of Alzheimer's Disease. Dr. Post is an extremely knowledgeable professor, writer, researcher, and advocate. Paul Krauss MA LPC and Dr. Post have a lively discussion about the challenges of aging in those who experience memory loss as well as how to help the caregivers of those living with Alzheimer's Disease.
How do we approach a "deeply forgetful" loved one so as to notice and affirm their continuing self-identity? For three decades, Stephen G. Post has worked around the world encouraging caregivers to become more aware of—and find renewed hope in—surprising expressions of selfhood despite the challenges of cognitive decline. 
Connect with Dr. Post here:
Check out the book here: 
https://www.press.jhu.edu/books/title/12124/dignity-deeply-forgetful-people
Are you a parent of an adult that is having major difficulties? Is there conflict in your family about how much help to give your adult child?
Paul Krauss MA LPC is the Clinical Director of Health for Life Counseling Grand Rapids, home of The Trauma-Informed Counseling Center of Grand Rapids. Paul is also a Private Practice Psychotherapist, an Approved EMDRIA Consultant , host of the Intentional Clinician podcast, Behavioral Health Consultant, Clinical Trainer, and Counseling Supervisor. Paul is now offering consulting for a few individuals and organizations. Paul is the creator of the National Violence Prevention Hotline (in progress) as well as the Intentional Clinician Training Program for Counselors. Paul has been quoted in the Washington Post, NBC News, and Wired Magazine. Questions? Call the office at 616-200-4433. 
If you are looking for EMDRIA consulting groups, Paul Krauss MA LPC is now hosting weekly online and in-person groups.  For details, click here.
For general behavioral and mental health consulting for you or your organization.
Follow Health for Life Grand Rapids:
Instagram   |   Facebook     |     Youtube
 Original Music:
"Shades of Currency" [Instrumental] from Archetypes by PAWL (Spotify)
"Memories of You" from 89 by Charlie Gabriel and Preservation Hall Jazz Band (Spotify)