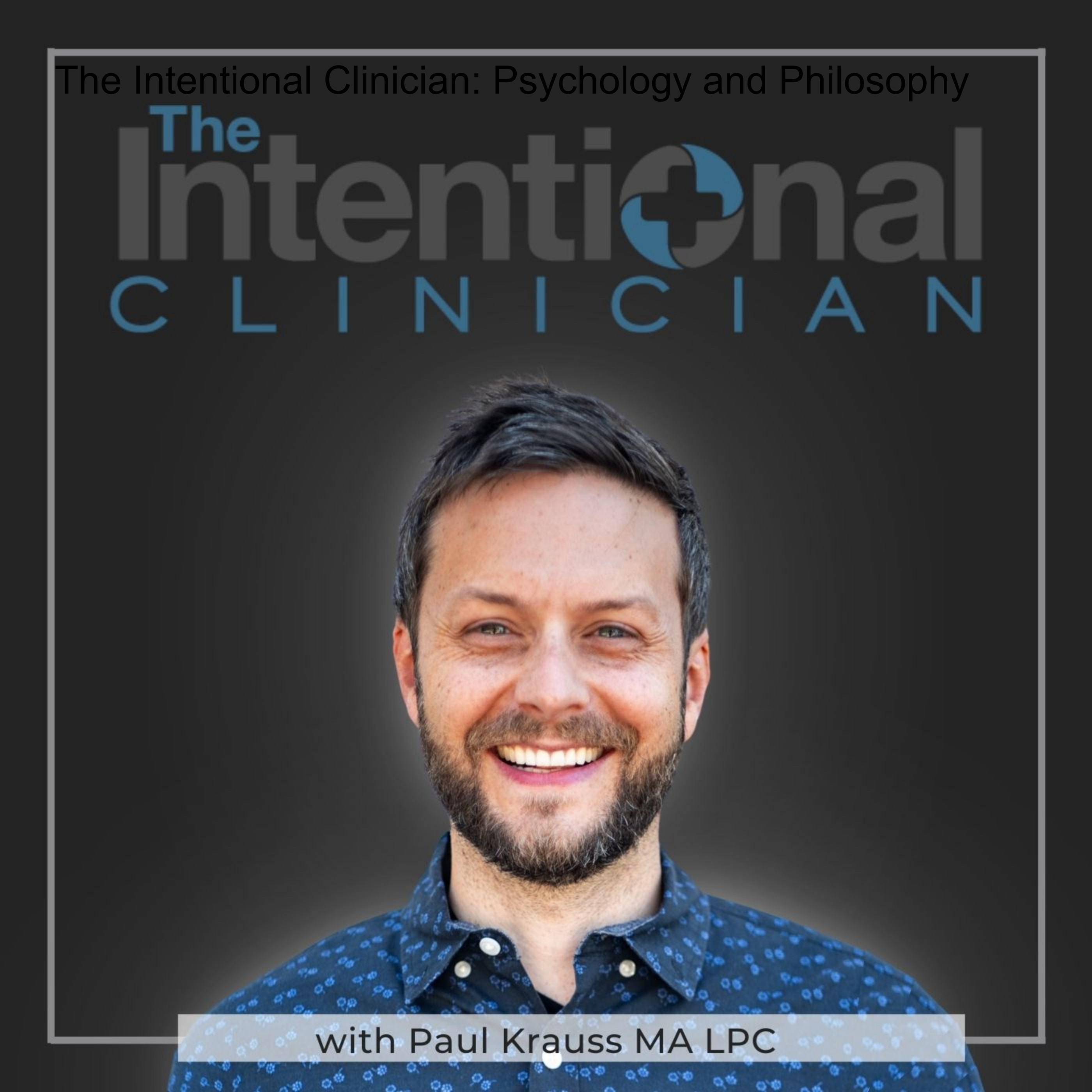 Dr. James Liter, Ph. D. visits the Intentional Clinician Podcast and talks with Paul Krauss MA LPC about depth work in Ecotherapy and Ecopsychology. This is the second episode of the Intentional Clinician where James visits. James introduces his version of facilitated ecotherapy: "Hilltending."
Also Discussed:  What is Hilltending? Rooted in depth work, it can be understood as nature based archetypal facilitation. Archetypes, Depth Work, Inner Work, Terracentric and geo cosmological approaches to our relationship to habitat, ecological unconscious and relationship between the two approaches, Working with the opposites, dream work, alchemical eco narrative, mindful practices, somatic exercises (even if just walking), depending on person-rituals,  higher awareness of our actual relationship,  more informed decisions, psychological development more aligned with our true nature as members of the earth community, dealing with eco grief and sentimentality, , development of relationship to ecological Self that brings an eco psychological wholeness, integration of opposites (logos, eros), physical well being, etc.

How can someone access facilitated ecotherapy? Contact Dr. James Liter, Ph. D.

Dr. James Liter, Ph.D. has been facilitating nature-based archetypal experiences and integration around the world for many years. He holds a B.A. in Philosophy from Grand Valley State and a Ph.D. in Depth Psychology from Pacifica Graduate Institute, where he also completed his certification in Ecopsychology. His doctoral research provides a foundation for an archetypally patterned ecotherapy integrating different approaches into a regenerative relationship to the entire Earth community. He has been a guest lecturer at Grand Valley State University on topics such as shamanic traditions, Jungian art and aesthetics, world mythology, and the hero's journey. He is the author of the upcoming Hilltending Notebooks, a series of ebooks on nurturing health and wellness in our relationship to the Earth. His previous publications include several journal essays, the collection of poetry A Language We Once Knew, and the photography for Jason Kirkey's Estuaries.
Are you a parent of an adult that is having major difficulties? Is there conflict in your family about how much help to give your adult child?
Paul Krauss MA LPC is the Clinical Director of Health for Life Counseling Grand Rapids, home of The Trauma-Informed Counseling Center of Grand Rapids. Paul is also a Private Practice Psychotherapist, an Approved EMDRIA Consultant , host of the Intentional Clinician podcast, Behavioral Health Consultant, Clinical Trainer, and Counseling Supervisor. Paul is now offering consulting for a few individuals and organizations. Paul is the creator of the National Violence Prevention Hotline (in progress) as well as the Intentional Clinician Training Program for Counselors. Paul has been quoted in the Washington Post and Wired Magazine. Questions? Call the office at 616-200-4433. 
If you are looking for EMDRIA consulting groups, Paul Krauss MA LPC is now hosting weekly online and in-person groups.  For details, click here.
For general behavioral and mental health consulting for you or your organization.
Follow Health for Life Grand Rapids:
Instagram   |   Facebook     |     Youtube
 Original Music:
"Shades of Currency" [Instrumental] from Archetypes by PAWL (Spotify)
"Voyage of Bran" from Eye of the Hunger by Brendan Perry (Spotify)