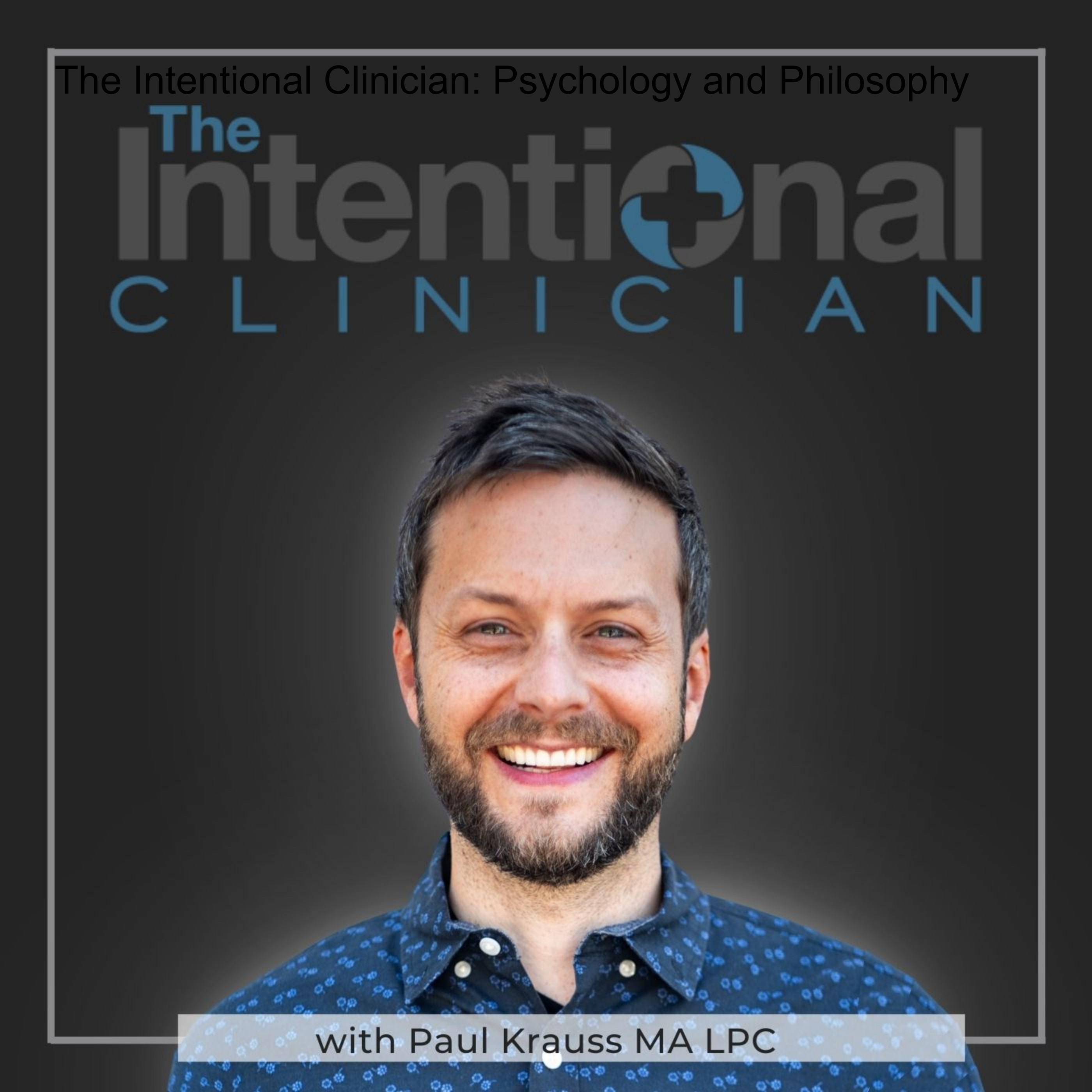 Entertaining and informative talks covering psychology and philosophy with a variety of guests! From modern empirically-validated counseling techniques to ancient wisdom practices, all corners are approached. Discussing both practical and eccentric approaches on living a full and vibrant life. Including, bold unedited discussions about the meaning of life, history, music, and culture. Paul Krauss MA LPC (your host), draws on his unique life experience of growing up in a small motel in the countryside, living in large cities, and working with and living among diverse cultural and socioeconomic groups--combining his trauma-informed science-based perspective with the contrasting desire to live like a mystic. Opposites unite on this podcast!
Episodes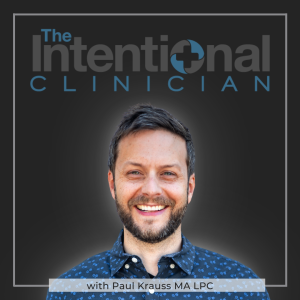 Saturday Dec 02, 2017
Saturday Dec 02, 2017
In this episode, I interview therapist, and the creator of the app MetaFi, Benjamin Reisterer, LPC. We discuss learning about oneself, one's emotions, and more, in order to work on creating a therapeutic relationship with one's self (in both mind and body) to lead toward healing, transformation, and more. We also discuss many aspects of the importance of a healthy client-therapist relationship in the counseling process, how this may look, and how this can influence client satisfaction and therapy outcomes. Ben also discusses his knowledge of the Accelerated Experiential Dynamic Psychotherapy method (created by Diana Fosha, PhD). We discuss emotional awareness in both mind and body using multiple methods including a new APP called MetaFi. We discuss neurobiology, the brain, understanding emotions, emotional regulation, the interactions between the mind and the body, as well as the practices of yoga and mindfulness and how these can be useful in both the therapy process and the personal healing process.
Correction: In this episode I referenced "Episode 2" is the episode that talks about the research about counseling. That is incorrect, it is actually Episode #3: http://paulkrauss.podbean.com/e/counseling-is-an-effective-form-of-treatment-episode-3/
Benjamin Reisterer is a licensed professional counselor in the state of Michigan. Ben has a BA in Psychology and Family Studies from Cornerstone University and an MA in Counseling from Spring Arbor University. Ben is the founder and creator of MetaFi, an Android and iOS app designed to help promote mindfulness, emotional intelligence, and body awareness. Ben is a part of the American Counseling Association (ACA) and also a U.S. Navy SeaBee veteran of the war in Afghanistan. Ben takes a holistic approach to the work of counseling and strives to hold a space where emotions, symptoms, and thoughts can be safely and curiously explored as he believes they hold messages meant to be acknowledged, understood, and integrated. You can check out more about Ben here: https://therapists.psychologytoday.com/rms/name/Benjamin_Reisterer_MA,LPC_Grand+Rapids_Michigan_206353
Paul Krauss MA LPC is the Clinical Director of Health for Life Grand Rapids, home of The Trauma-Informed Counseling Center of Grand Rapids. Paul is also a Private Practice Psychotherapist, EMDRIA Consultant in Training (CIT), host of the Intentional Clinician podcast, Behavioral Health Consultant, Clinical Trainer, and Counseling Supervisor. Paul is now offering consulting for a few individuals and organizations. Paul is the creator of the National Violence Prevention Hotline (in progress)  as well as the Intentional Clinician Training Program for Counselors. Questions? Call the office at 616-200-4433. 
If you are looking for EMDRIA consulting groups, Paul Krauss MA LPC is now hosting weekly online and in-person groups.  For details, click here.
Follow Health for Life Grand Rapids:
Instagram   |   Facebook     |     Youtube
Original music, used with permission: 
"Shades of Currency" [Instrumental] from Archetypes by PAWL
"May You Be Born On Anarres" [Instrumental] from Music for Public Television by ttypes
Music available here:
https://ttttypes.bandcamp.com/
http://ttypesmusic.com/ttypes.html