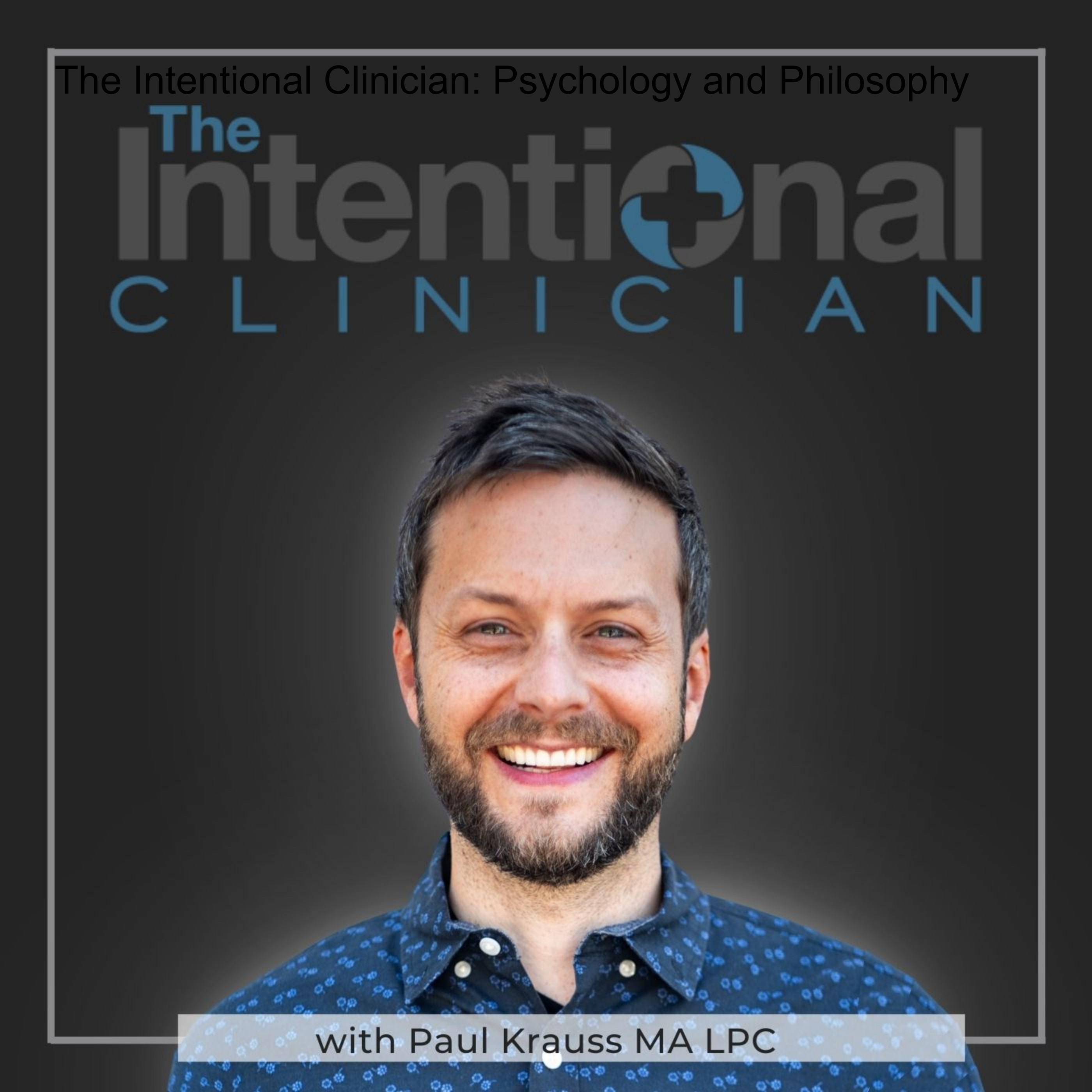 Entertaining and informative talks covering psychology and philosophy with a variety of guests! From modern empirically-validated counseling techniques to ancient wisdom practices, all corners are approached. Discussing both practical and eccentric approaches on living a full and vibrant life. Including, bold unedited discussions about the meaning of life, history, music, and culture. Paul Krauss MA LPC (your host), draws on his unique life experience of growing up in a small motel in the countryside, living in large cities, and working with and living among diverse cultural and socioeconomic groups--combining his trauma-informed science-based perspective with the contrasting desire to live like a mystic. Opposites unite on this podcast!
Episodes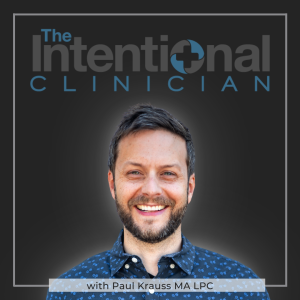 Monday May 29, 2017
Monday May 29, 2017
The Intentional Clinician, Episode #3 Counseling is an Effective Form of Treatment.
Paul Krauss MA LPC discusses the overwhelming empirical evidence that counseling is an extremely effective form of treatment. Counseling is safe and has preventative effects. Research studies have noted that the effects of counseling typically last longer than pharmacological treatments. Paul discusses many studies that conclude that counseling works and should be used as a "first-line" treatment for most non-life-threatening mental health situations. Counseling is also known as psychotherapy.
If a person is suffering from any type of emotoinal or psychological disturbance, counseling is a safe form of treatment that can allow them to recover and feel like themselves again-- without side effects. If someone is already on a medication, counseling can help the person get to the root cause of what the medication is helping with--and possibly enhance the healing effects.
Counseling is an effective form of treatment for depression, anxiety, relationship issues, emotional disturbance, ADHD, Post Traumatic Stress Disorder (especially EMDR treatment, which Paul is trained in), addiction, stress, unwanted behaviors, panic disorders, anger issues, eating disorders, bipolar disorders, ADHD, phobias, including social phobias, obsessive compulsive disorder (OCD), self-harm, substance abuse, and more. 
Paul Krauss MA LPC is the Clinical Director of Health for Life Grand Rapids, home of The Trauma-Informed Counseling Center of Grand Rapids. Paul is also a Private Practice Psychotherapist, EMDRIA Consultant in Training (CIT), host of the Intentional Clinician podcast, Behavioral Health Consultant, Clinical Trainer, and Counseling Supervisor. Paul is now offering consulting for a few individuals and organizations. Paul is the creator of the National Violence Prevention Hotline (in progress)  as well as the Intentional Clinician Training Program for Counselors. Questions? Call the office at 616-200-4433. 
If you are looking for EMDRIA consulting groups, Paul Krauss MA LPC is now hosting weekly online and in-person groups.  For details, click here.
Follow Health for Life Grand Rapids:
Instagram   |   Facebook     |     Youtube
Original music, used with permission: 
"Shades of Currency" [Instrumental] from Archetypes by PAWL
"Crash the Party" [Instrumental] from Modified Dreams by PAWL
References
Brownawell & Kelley. (October 2011). Psychotherapy is effective and here's why. Monitor on Psychology. Vol 42, No. 9.
http://www.apa.org/monitor/2011/10/psychotherapy.aspx
Duncan, B.L. , Miller, S.D. ,Wampold , B.E. , and Hubble, M.A.( 2010) The Heart and Soul of Change: Delivering What Works in Therapy ( second edition ). Washington, DC : American Psychological Association
How Psychotherapy Works.American Psychological Association. Dec 22, 2009.
http://www.apa.org/news/press/releases/2009/12/wampold.aspx
Research Shows Psychotherapy Is Effective But Underutilized. American Psychological Association. August 9, 2012.
http://www.apa.org/news/press/releases/2012/08/psychotherapy-effective.aspx
Recognition of Psychotherapy Effectiveness. American Psychological Association. August 2012
http://www.apa.org/about/policy/resolution-psychotherapy.aspx
Wampold, B. E. (2011). Qualities and Actions of Effective Psychotherapists.
Series I: Systems of Psychotherapy. Washington DC: American Psychological Association.https://www.apa.org/education/ce/effective-therapists.pdf
Wampold, B. E. (2001). The great psychotherapy debate: Models, methods, and findings. Mahwah, NJ: Erlbaum.