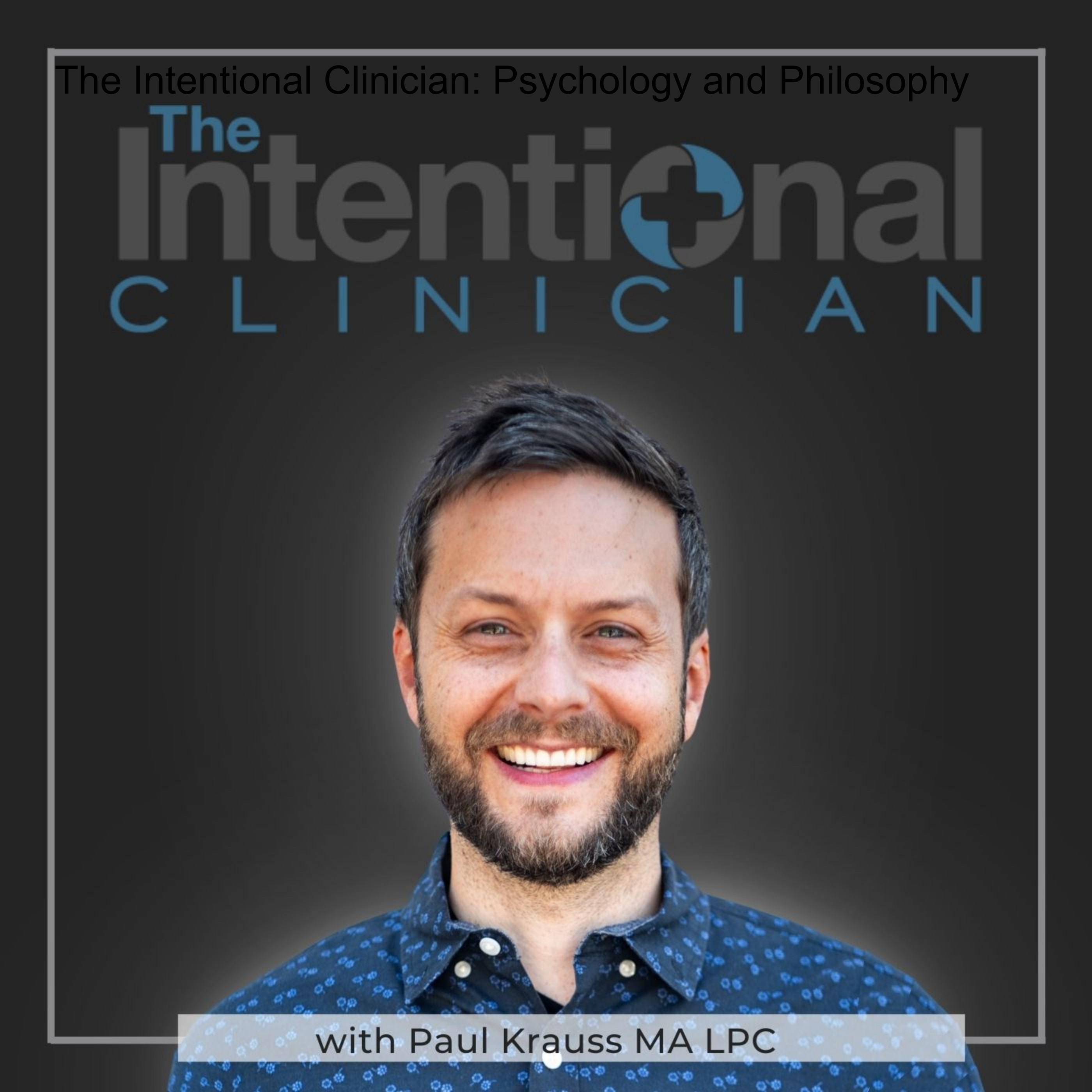 Entertaining and informative talks covering psychology and philosophy with a variety of guests! From modern empirically-validated counseling techniques to ancient wisdom practices, all corners are approached. Discussing both practical and eccentric approaches on living a full and vibrant life. Including, bold unedited discussions about the meaning of life, history, music, and culture. Paul Krauss MA LPC (your host), draws on his unique life experience of growing up in a small motel in the countryside, living in large cities, and working with and living among diverse cultural and socioeconomic groups--combining his trauma-informed science-based perspective with the contrasting desire to live like a mystic. Opposites unite on this podcast!
Episodes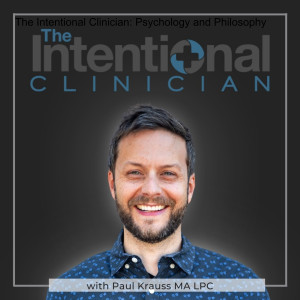 Thursday Jul 07, 2022
Thursday Jul 07, 2022
Dr. Monica Vermani stops by the Intentional Clinician to talk to Paul Krauss MA LPC about her new book A Deeper Wellness (Conquering Stress, Mood, Anxiety, and Trauma). Dr. Monica Vermani was inspired to write this book during the Covid-19 Pandemic as she wanted to give people a low-cost option to help them when they were not in the counseling office, or for people who could not afford psychotherapy--this book is full of practical tools, applicable examples, and great knowledge distilled into easily consumable amounts. If you are looking for practical ways to increase your mental well being--then this episode is for you. Dr. Vermani is a positive force for anyone struggling.
One of Canada's highest-rated clinical psychologists, Dr. Monica Vermani is a public speaker, teacher, and author in the field of mental health and wellness. In her private practice, Dr. Vermani provides a multi-faceted treatment approach in treating adolescents and adults suffering from trauma/abuse, mood, anxiety, substance addictions, and other related conditions and disorders, as well as family and couples therapy. Dr. Vermani believes that good mental health doesn't just happen, that it deserves the same time, attention, understanding, and effort as our physical wellbeing. To that end, Dr. Vermani's latest book, A Deeper Wellness, and its companion online A Deeper Wellness Life Lessons mental health program provide the tools to create a deep, authentic sense of wellness and wellbeing. Drawing from her 25 years of clinical practice, she takes readers through the same tried and true multi-disciplinary approach to treatment that has been successful in creating incremental, meaningful change for hundreds of patients and groups.
Check out the book here: https://bookshop.org/books/a-deeper-wellness-conquering-stress-mood-anxiety-and-traumas/9781777915506
Connect with Dr. Vermani: https://www.drmonicavermani.com/
Are you a parent of an adult that is having major difficulties? Is there conflict in your family about how much help to give your adult child?
Paul Krauss MA LPC is the Clinical Director of Health for Life Counseling Grand Rapids, home of The Trauma-Informed Counseling Center of Grand Rapids. Paul is also a Private Practice Psychotherapist, an Approved EMDRIA Consultant , host of the Intentional Clinician podcast, Behavioral Health Consultant, Clinical Trainer, and Counseling Supervisor. Paul is now offering consulting for a few individuals and organizations. Paul is the creator of the National Violence Prevention Hotline (in progress) as well as the Intentional Clinician Training Program for Counselors. Paul has been quoted in the Washington Post, NBC News, and Wired Magazine. Questions? Call the office at 616-200-4433. 
If you are looking for EMDRIA consulting groups, Paul Krauss MA LPC is now hosting weekly online and in-person groups.  For details, click here.
For general behavioral and mental health consulting for you or your organization.
Follow Health for Life Grand Rapids:
Instagram   |   Facebook     |     Youtube
 Original Music:
"Shades of Currency" [Instrumental] from Archetypes by PAWL (Spotify)
"New Romance" from Once Twice Melody by Beach House (Spotify)