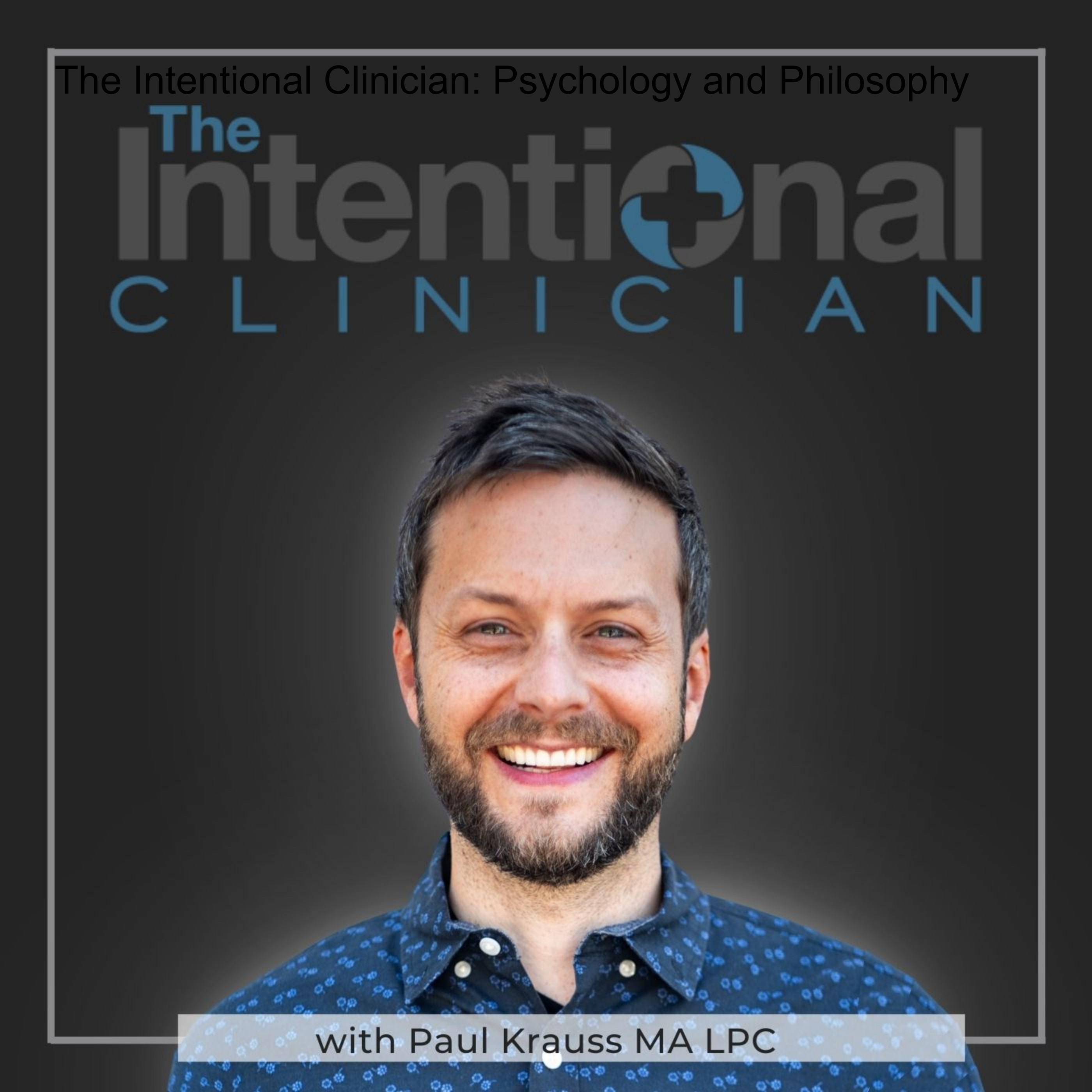 Entertaining and informative talks covering psychology and philosophy with a variety of guests! From modern empirically-validated counseling techniques to ancient wisdom practices, all corners are approached. Discussing both practical and eccentric approaches on living a full and vibrant life. Including, bold unedited discussions about the meaning of life, history, music, and culture. Paul Krauss MA LPC (your host), draws on his unique life experience of growing up in a small motel in the countryside, living in large cities, and working with and living among diverse cultural and socioeconomic groups--combining his trauma-informed science-based perspective with the contrasting desire to live like a mystic. Opposites unite on this podcast!
Episodes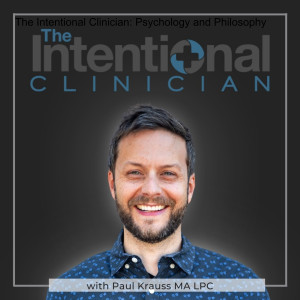 Sunday Aug 21, 2022
Sunday Aug 21, 2022
Dr. Bill Howatt, Ph.D. Ed.D stopped by the Intentional Clinician Podcast to speak with Paul Krauss MA LPC about his work helping to improve people's experiences in their workplaces and more.  Dr. Bill Howatt, Ph.D. Ed. D. discuss workplace fairness, stress, burnout, and how companies can actually create a new model of work that reflects the values of workers today.
Behavioral scientist Dr. Bill Howatt, Ph.D, Ed.D is founder and CEO of Howatt HR and widely recognized for his expertise in workplace mental health. He has more than 30 years of experience in mental health and addictive disorders, including working with senior executives at progressive and successful organizations nationally and internationally. Howatt is a mastermind at helping employees and employers work together to reduce mental harm and promote mental wellness at work.
 
He has published more than 500 articles with The Globe and Mail, Counselor Magazine, Chronicle Herald, Talent Canada, CEO Health and Safety Leadership Network, and OHS Magazine and published more than 50 books, including Globe and Mail bestseller The Cure for Loneliness. Howatt is the creator of Certificate in Psychologically Safe Leadership (CPSL), Certificate in Management Essentials, Pathway to Coping and Mental Fitness through the University of New Brunswick. He is active in workplace mental health research, including the CSA 2022 report Psychological Health and Safety in the Workplace: Employer Practices in Response to COVID-19.
Are you a parent of an adult that is having major difficulties? Is there conflict in your family about how much help to give your adult child?
Paul Krauss MA LPC is the Clinical Director of Health for Life Counseling Grand Rapids, home of The Trauma-Informed Counseling Center of Grand Rapids. Paul is also a Private Practice Psychotherapist, an Approved EMDRIA Consultant , host of the Intentional Clinician podcast, Behavioral Health Consultant, Clinical Trainer, and Counseling Supervisor. Paul is now offering consulting for a few individuals and organizations. Paul is the creator of the National Violence Prevention Hotline (in progress) as well as the Intentional Clinician Training Program for Counselors. Paul has been quoted in the Washington Post, NBC News, and Wired Magazine. Questions? Call the office at 616-200-4433. 
If you are looking for EMDRIA consulting groups, Paul Krauss MA LPC is now hosting weekly online and in-person groups.  For details, click here.
For general behavioral and mental health consulting for you or your organization.
Follow Health for Life Grand Rapids:
Instagram   |   Facebook     |     Youtube
 Original Music:
"Shades of Currency" [Instrumental] from Archetypes by PAWL (Spotify)
"Sunday Morning Coming Down" and "Sixteen Tons" from Various Albums by Johnny Cash (Spotify)