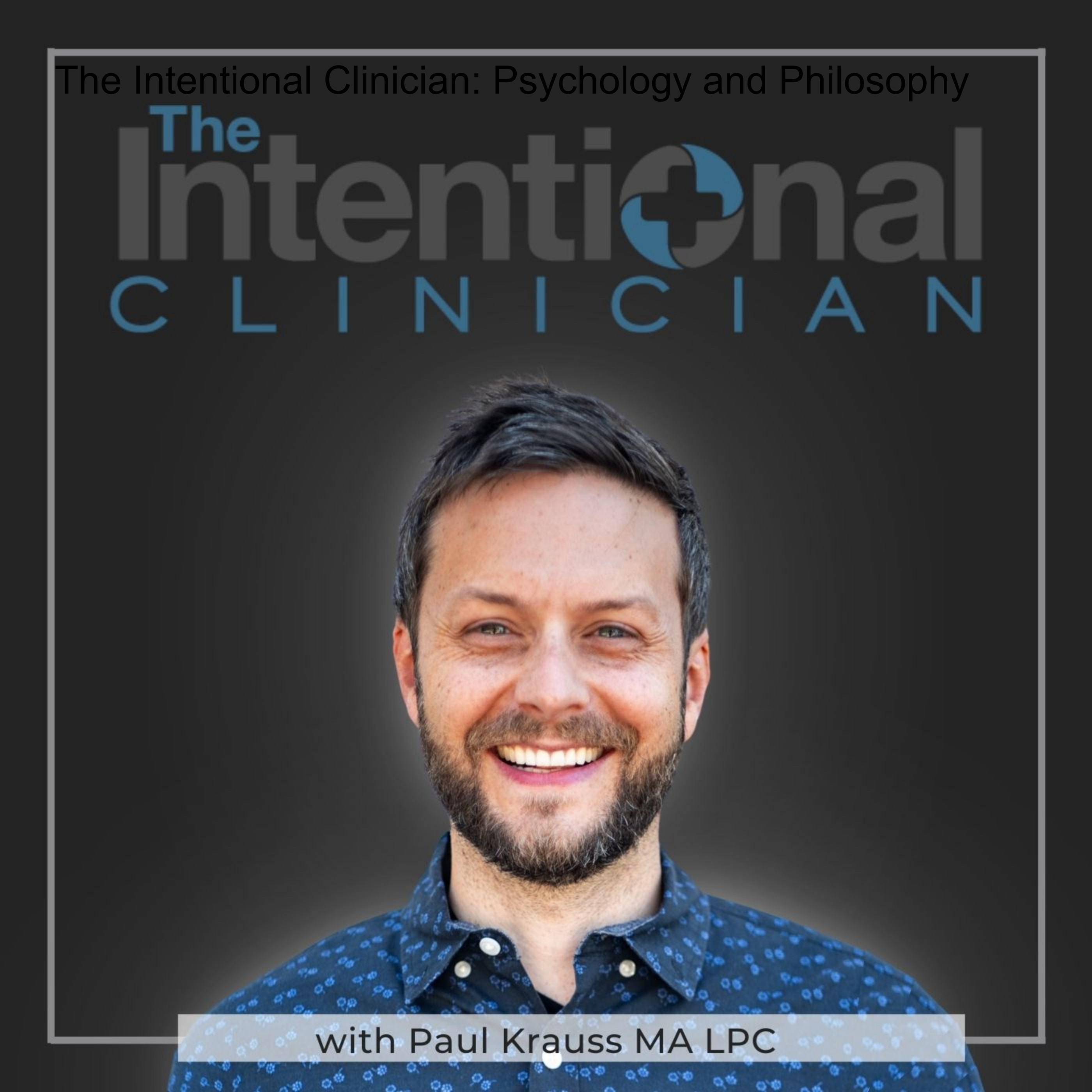 Entertaining and informative talks covering psychology and philosophy with a variety of guests! From modern empirically-validated counseling techniques to ancient wisdom practices, all corners are approached. Discussing both practical and eccentric approaches on living a full and vibrant life. Including, bold unedited discussions about the meaning of life, history, music, and culture. Paul Krauss MA LPC (your host), draws on his unique life experience of growing up in a small motel in the countryside, living in large cities, and working with and living among diverse cultural and socioeconomic groups--combining his trauma-informed science-based perspective with the contrasting desire to live like a mystic. Opposites unite on this podcast!
Episodes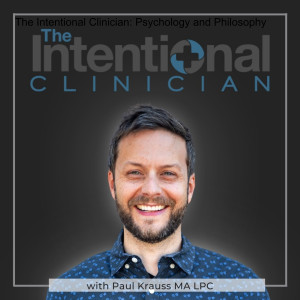 Tuesday Jan 24, 2023
Tuesday Jan 24, 2023
Mike Rucker, Ph.D. delivers a simple and powerful message backed by research: Fun is good for you! Not only that, he explains the difference between "pleasure seeking" and Fun, how to get more fun into your life, and the many different types of fun. Traditionally, the word "fun" has not been one you would hear in most academic or research literature, however, fun is an element that many people are missing in their lives. And this lack of fun can have dire consequences on our mental and physical well-being. Paul Krauss MA LPC and Mike Rucker, PhD. discuss his new book: THE FUN HABIT: How the Pursuit of Joy and Wonder Can Change Your Life on this episode of The Intentional Clinician podcast.
Doesn't it seem that the more we seek happiness, the more elusive it becomes?
There is an easy fix, hiding in plain sight. Fun is an action you can take here and now, practically anywhere, anytime. Grounded in current research, accessible science, and practical recommendations, THE FUN HABIT: How the Pursuit of Joy and Wonder Can Change Your Life by Mike Rucker, PhD (Atria Books; Hardcover; $27.99; on sale January 3, 2023; ISBN: 9781982159054) explains how you can build having fun into an actionable and effortless habit and why doing so will help you become a healthier, more joyful, more productive person. Whether you're a frustrated high-achiever trying to find a better work-life balance or someone who is seeking relief from life's overwhelming challenges, it is time you gain access to the best medicine available. The Fun Habit is the ultimate guide to reap the serious benefits fun offers.
Dr. Mike Rucker is an organizational psychologist and charter member of the International Positive Psychology Association.
Paul Krauss MA LPC is the Clinical Director of Health for Life Counseling Grand Rapids, home of The Trauma-Informed Counseling Center of Grand Rapids. Paul is also a Private Practice Psychotherapist, an Approved EMDRIA Consultant , host of the Intentional Clinician podcast, Behavioral Health Consultant, Clinical Trainer, and Counseling Supervisor. Paul is now offering consulting for a few individuals and organizations. Paul is the creator of the National Violence Prevention Hotline (in progress) as well as the Intentional Clinician Training Program for Counselors. Paul has been quoted in the Washington Post, NBC News, and Wired Magazine. Questions? Call the office at 616-200-4433. 
If you are looking for EMDRIA consulting groups, Paul Krauss MA LPC is now hosting weekly online and in-person groups.  For details, click here.
For general behavioral and mental health consulting for you or your organization.
Follow Health for Life Grand Rapids:
Instagram   |   Facebook     |     Youtube
 Original Music:
"Shades of Currency" [Instrumental] from Archetypes by PAWL (Spotify)
"Fun, Fun, Fun" from Despicable Me: Original Motion Picture Soundtrack by Pharrell Williams (Spotify)