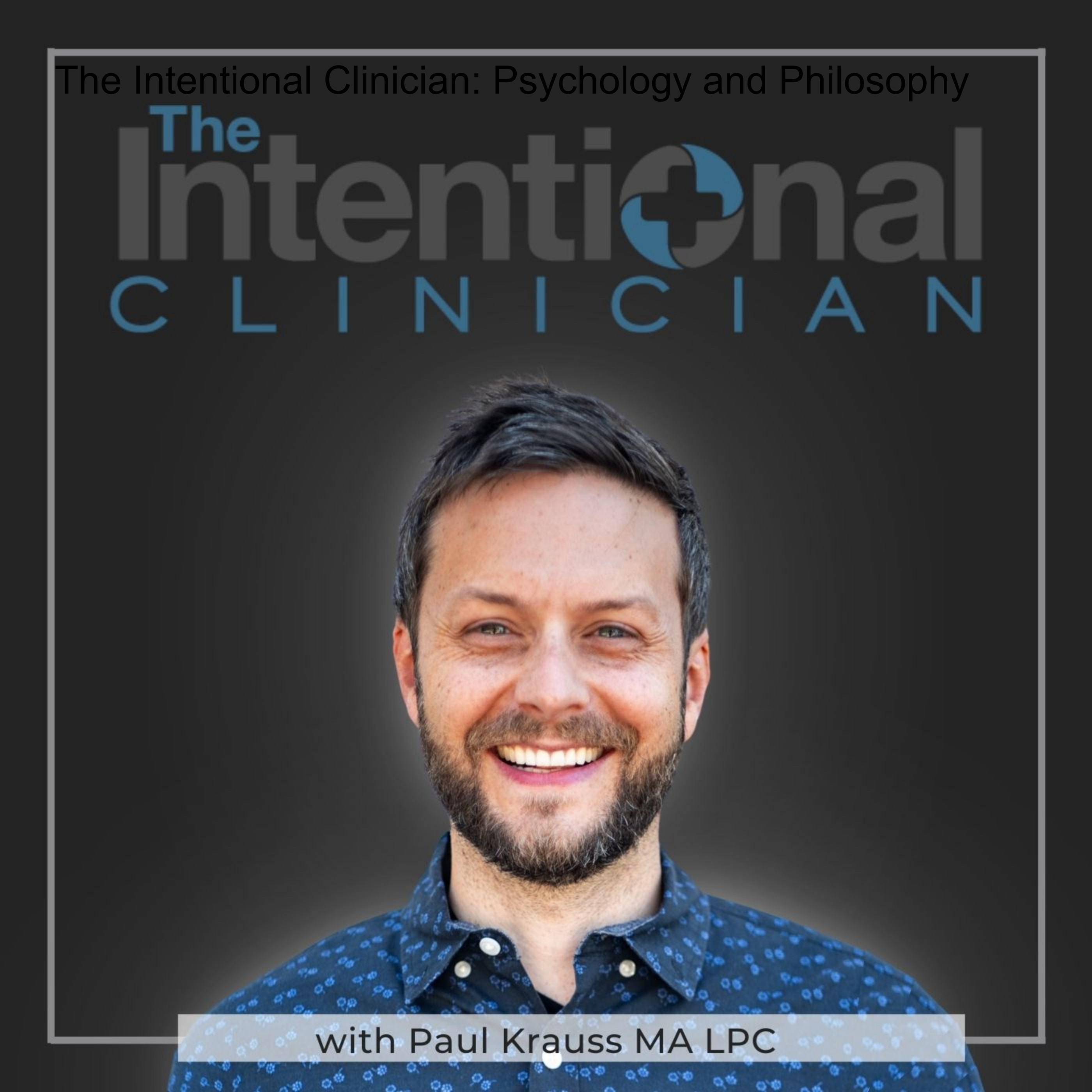 Entertaining and informative talks covering psychology and philosophy with a variety of guests! From modern empirically-validated counseling techniques to ancient wisdom practices, all corners are approached. Discussing both practical and eccentric approaches on living a full and vibrant life. Including, bold unedited discussions about the meaning of life, history, music, and culture. Paul Krauss MA LPC (your host), draws on his unique life experience of growing up in a small motel in the countryside, living in large cities, and working with and living among diverse cultural and socioeconomic groups--combining his trauma-informed science-based perspective with the contrasting desire to live like a mystic. Opposites unite on this podcast!
Episodes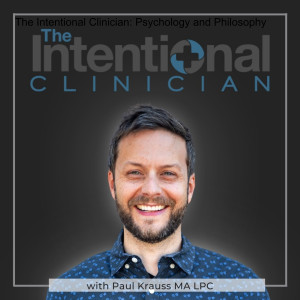 Thursday Aug 24, 2023
Thursday Aug 24, 2023
John Hopkins University Professor William Egginton speaks with Paul Krauss MA LPC about his newest book "The Rigor of Angels: Borges, Heisenberg, Kant, and the Ultimate Nature of Reality." Together, they discuss some of the stories of these men, their work, and contributions to the evolving through of humanity. William Egginton makes connections between poetry, physics, and philosophy that will cause any listener to be intrigued. As new scientific discoveries have upended the world as we know it, this episode discussing content from years ago, is just as relevant today.
WILLIAM EGGINTON is the Decker Professor in the Humanities and Director of the Alexander Grass Humanities Institute of the Johns Hopkins University. He is the author of multiple books, including How the World Became a Stage (2003), Perversity and Ethics (2006), A Wrinkle in History (2007), The Philosopher's Desire (2007), The Theater of Truth (2010), In Defense of Religious moderation (2011), The Man Who Invented Fiction: How Cervantes Ushered in the Modern World (2016), Medialogies: Reading Reality in the Age of Inflationary Media (2017), The Splintering of the American Mind (2018) and What Would Cervantes Do? Navigating Post-Truth With Spanish Baroque Literature (2022).
Paul Krauss MA LPC is the Clinical Director of Health for Life Counseling Grand Rapids, home of The Trauma-Informed Counseling Center of Grand Rapids. Paul is also a Private Practice Psychotherapist, an Approved EMDRIA Consultant , host of the Intentional Clinician podcast, Behavioral Health Consultant, Clinical Trainer, and Counseling Supervisor. Paul is now offering consulting for a few individuals and organizations. Paul is the creator of the National Violence Prevention Hotline (in progress) as well as the Intentional Clinician Training Program for Counselors. Paul has been quoted in the Washington Post, NBC News, Wired Magazine, and Counseling Today Magazine. Questions? Call the office at 616-200-4433. 
If you are looking for EMDRIA consulting groups, Paul Krauss MA LPC is now hosting weekly online and in-person groups.  For details, click here.
For general behavioral and mental health consulting for you or your organization.
Follow Health for Life Grand Rapids:
Instagram   |   Facebook     |     Youtube
 Original Music:
"Alright" from the forthcoming album Mystic by PAWL (Spotify)
"If I Don't See You in the Future, I'll see You In the Pasture" by Cole Pulice (Spotify)