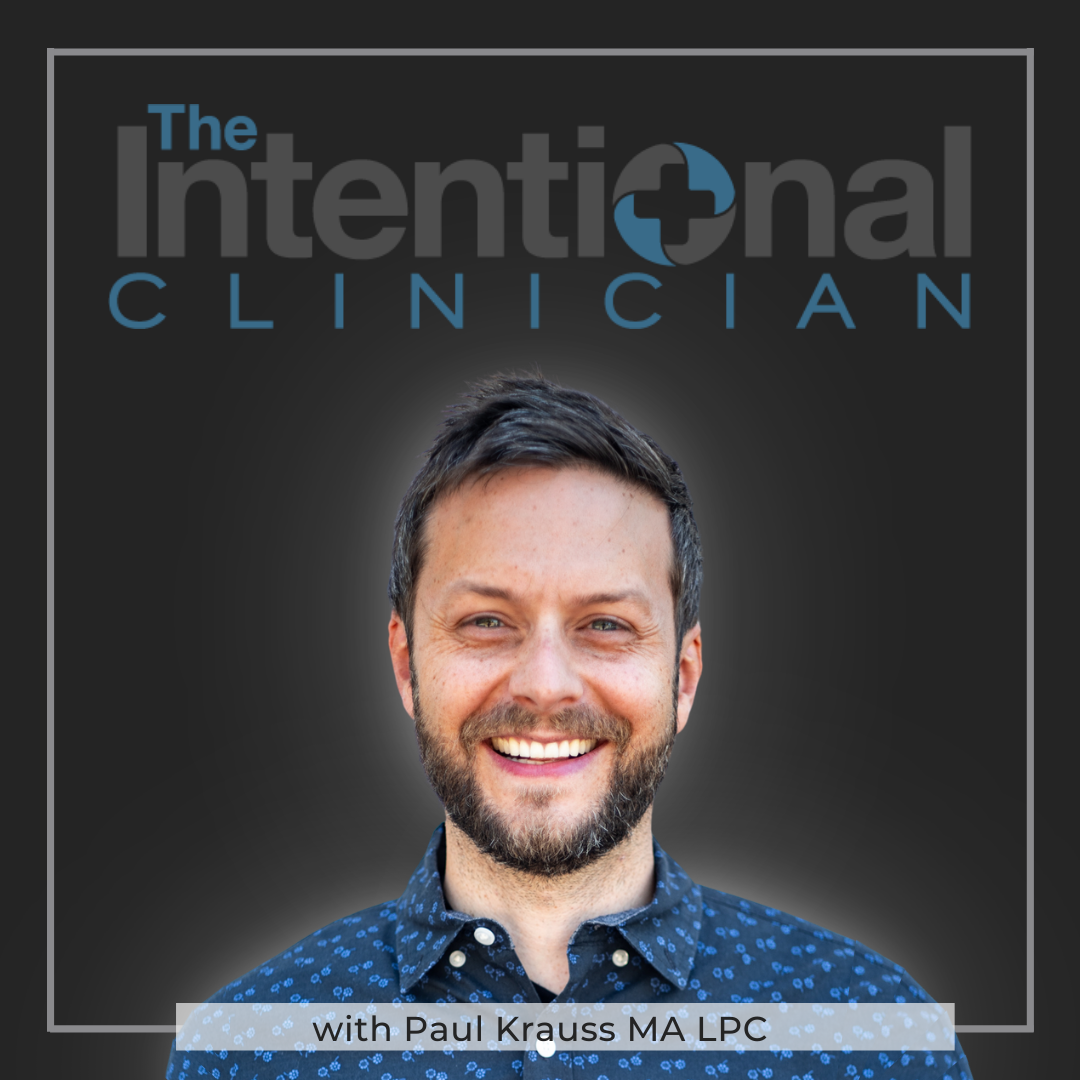 Paul Krauss MA LPC and Dr. Karthik Ramanan discuss the importance of maintaining mental health during the current quarantine situation due to COVID-19. Coronavirus anxiety and depression are on the rise along with a variety of mental health challenges as a result of the covid-19 pandemic and quarantine. In this discussion with Dr. Karthik Ramanan, we discuss grieving during this pandemic and quarantine along with coronavirus anxiety and coronavirus depression. We discuss the importance of caring for one's mental health during this challenging time, along with tips on to balance all that is being thrown at us.
Dr. Karthik Ramanan is a naturopathic medical doctor, inspirational speaker, and the host of the weekly online show, "The Dr. K Show." Dr. K specializes in everyday mental health and lifestyle medicine, and he helps ambitious individuals end self-criticism. He teaches the principles of everyday mental health through the lens of his personal health and psychological transformation and his education and experience as a physician. He inspires achievement-oriented individuals to get out of their own way, take intentional action, and create their ideal version of themselves to lead a purpose-driven life.
Dr. Ramanan graduated from Cornell University with dual BS degrees in Applied Economics & Management as well as Biological Sciences. After his undergraduate studies, he worked for Goldman Sachs in New York for eight years where he served in the Futures and Listed Derivatives businesses, sharpening his client relationship and communication skills while developing a deep understanding of human behavior and the stresses many Americans face while working in corporate America. During his final years in the finance industry, he discovered the power of plant-based nutrition, lost 100 pounds, and found himself called to naturopathic medicine. He moved to Tempe, Arizona to attend Southwest College of Naturopathic Medicine in Tempe, Arizona and graduated with his doctorate in 2017.
 Connect with Dr. K here:
Website - http://drkarthikramanan.com
YouTube - http://drknmd.video
Instagram - https://instagram.com/dr.karthikramanan
FaceBook - https://fb.me/dr.karthikramanan
LinkedIn - https://www.linkedin.com/in/drkarthikramanan/
Paul Krauss MA LPC is the Clinical Director of Health for Life Grand Rapids, home of The Trauma-Informed Counseling Center of Grand Rapids. Paul is also a Private Practice Psychotherapist, EMDRIA Consultant in Training (CIT), host of the Intentional Clinician podcast, Behavioral Health Consultant, Clinical Trainer, and Counseling Supervisor. Paul is now offering consulting for a few individuals and organizations. Paul is the creator of the National Violence Prevention Hotline (in progress)  as well as the Intentional Clinician Training Program for Counselors. Questions? Call the office at 616-200-4433. 
If you are looking for EMDRIA consulting groups, Paul Krauss MA LPC is now hosting weekly online and in-person groups.  For details, click here.
Follow Health for Life Grand Rapids:
Instagram   |   Facebook     |     Youtube
Original Music:
"Shades of Currency" [Instrumental] from Archetypes by PAWL (Spotify)
"May You Be Born On Anarres" from Music For Public Access Television by ttypes  (Spotify)
"Newspaper Mountains" from Motel by PAWL/ ttypes (Spotify)
Michigan Mental Health Counselors Association is working to increase the availability of quality mental health services statewide, increasing education, promoting best practices, and working to keep Licensed Professional Counselors and other professionals accessible by the public.