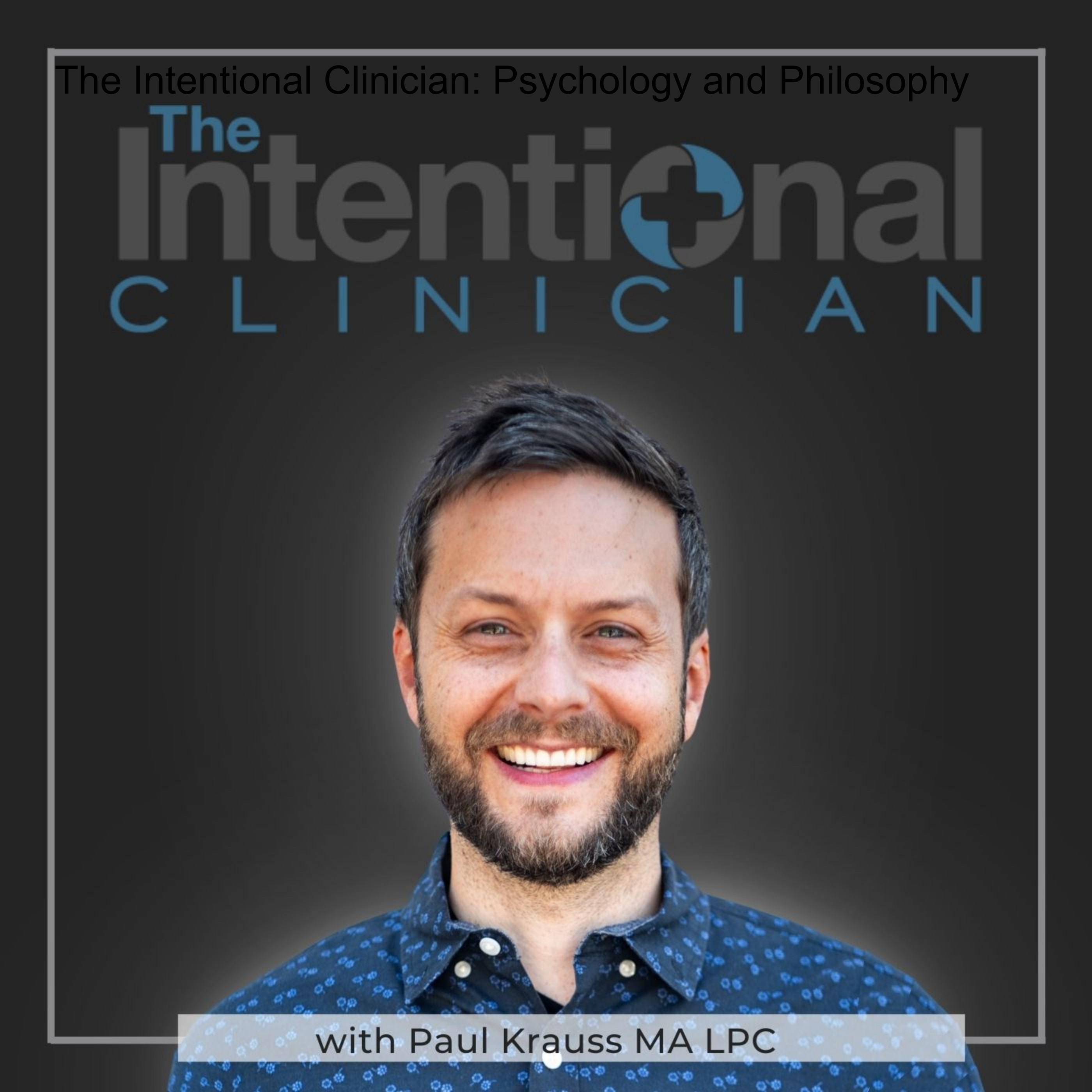 Entertaining and informative talks covering psychology and philosophy with a variety of guests! From modern empirically-validated counseling techniques to ancient wisdom practices, all corners are approached. Discussing both practical and eccentric approaches on living a full and vibrant life. Including, bold unedited discussions about the meaning of life, history, music, and culture. Paul Krauss MA LPC (your host), draws on his unique life experience of growing up in a small motel in the countryside, living in large cities, and working with and living among diverse cultural and socioeconomic groups--combining his trauma-informed science-based perspective with the contrasting desire to live like a mystic. Opposites unite on this podcast!
Episodes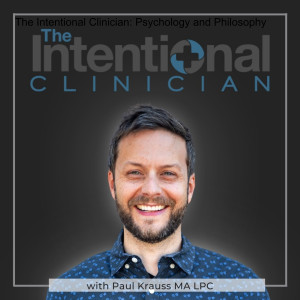 Friday Dec 02, 2022
Friday Dec 02, 2022
Paul Krauss MA LPC and Dr. Deirdre Fagan have a rich and heavy conversation about "death denying culture", how to communicate authentically, how to live with an open heart, living through existential devastation, grief, survival, love, morality, and more.
Dr. Deirdre Fagan talks about her life facing the death of her entire birth family, and then the excruciating pain of losing her husband Bob to ALS (Amyotrophic lateral sclerosis) aka Lou Gerhig's disease.

Deirdre Fagan, D.A., is a widow, wife, mother of two, and associate professor and coordinator of creative writing at Ferris State University. Dr. Fagan, also a divorcee and the sole survivor of her birth family, is the author of the memoir Find a Place for Me. For more information visit deirdrefagan.com
Website: deirdrefagan.com
Facebook: https://www.facebook.com/deirdre.fagan.357
Instagram: https://www.instagram.com/deirdre_fagan/
LinkedIn: https://www.linkedin.com/in/deirdre-fagan-09434137/
Twitter: https://twitter.com/drdeirdrefagan
Goodreads: https://www.goodreads.com/author/show/156626.Deirdre_Fagan
YouTube: https://www.youtube.com/channel/UCfw13NKDheoJvSdl0RjKYfg
Paul Krauss MA LPC is the Clinical Director of Health for Life Counseling Grand Rapids, home of The Trauma-Informed Counseling Center of Grand Rapids. Paul is also a Private Practice Psychotherapist, an Approved EMDRIA Consultant , host of the Intentional Clinician podcast, Behavioral Health Consultant, Clinical Trainer, and Counseling Supervisor. Paul is now offering consulting for a few individuals and organizations. Paul is the creator of the National Violence Prevention Hotline (in progress) as well as the Intentional Clinician Training Program for Counselors. Paul has been quoted in the Washington Post, NBC News, and Wired Magazine. Questions? Call the office at 616-200-4433. 
If you are looking for EMDRIA consulting groups, Paul Krauss MA LPC is now hosting weekly online and in-person groups.  For details, click here.
For general behavioral and mental health consulting for you or your organization.
Follow Health for Life Grand Rapids:
Instagram   |   Facebook     |     Youtube
 Original Music:
"I Know the End" from Punisher by Phoebe Bridgers (Spotify)
"BOOKS" from SAUNA by Mount Eerie (Spotify)
"Love Without Possession" from Lost Wisdom pt. 2 by Mount Eerie & Julie Doiron (Spotify)