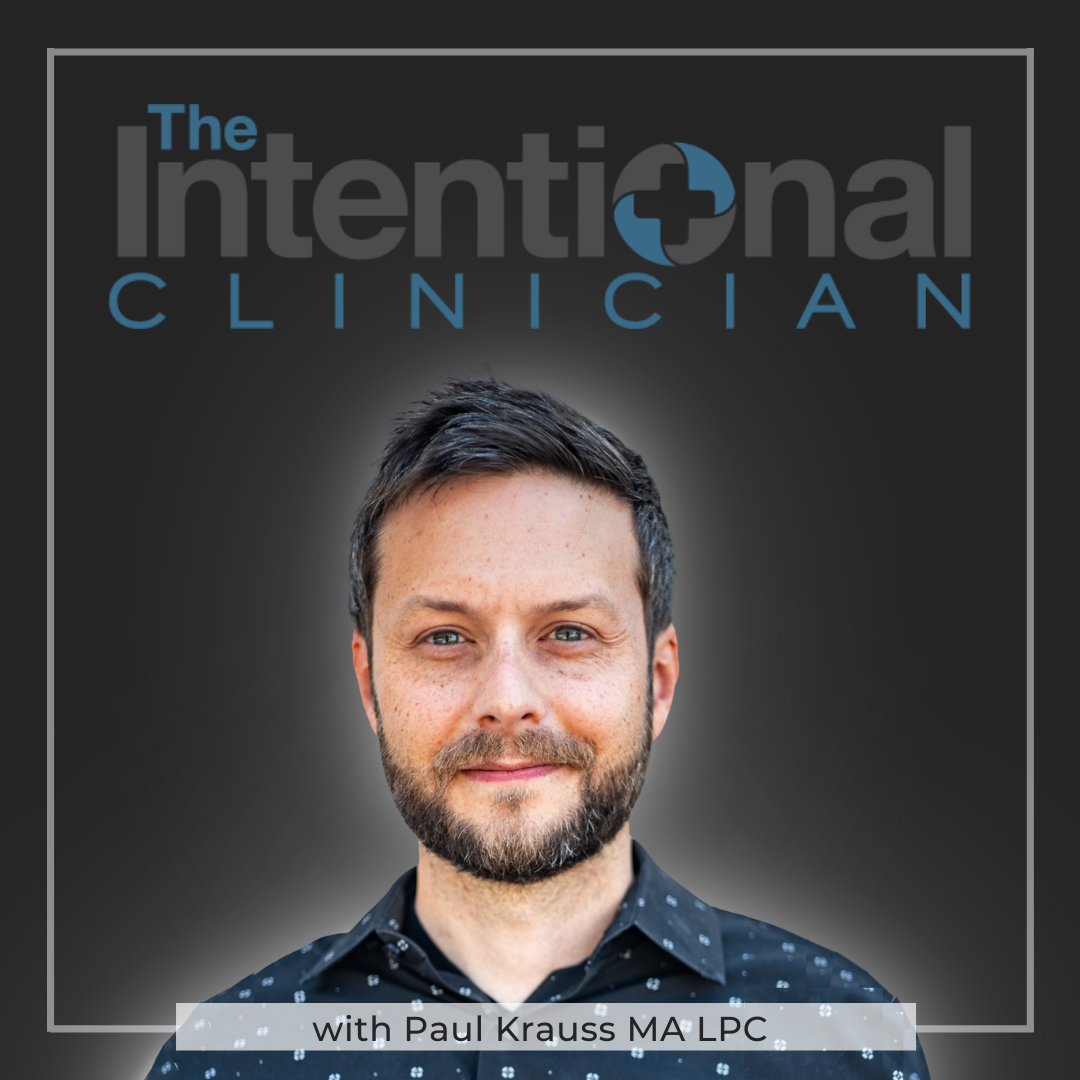 Paul Krauss MA LPC interviews Adam Nash MA LLPC about his own story of transition to adulthood as they discuss the difficulties of navigating the process of authenticity and understanding one's own masculinity in the Western World. Adam and Paul discuss the work of Robert Bly, James Hillman, Richard Rohr, Carl Jung, and more regarding this important topic affecting males in the Western World. Paul and Adam talk about the cultural confusion surrounding the labels of "manhood" and the lack of mentorship among males. Paul and Adam discuss some of the pitfalls of males attempting to transition to adulthood without positive role models and guides. Paul and Adam talk about the ego and how important it is to tame the ego at some point in life, and how that relates to moving into the second half of life. Adam and Paul discuss the important work that men may dedicate themselves to in the second half of life—if they choose to. 
Also discussed: What does it mean to be a man? Postmodern issues related to masculinity. Confusing cultural messages for men. Rites of passage. Moving from childhood to adulthood. Looking for role models. How are men supposed to show up in relationships? Balancing the masculine and feminine. Over- Compensation. The importance and side effects of women filling in the gaps of the absent Father. Dealing with the Ego. Dealing with power and control. Breaking from the patterns of your mother and father. Working toward individuation. Getting stuck. How do we move out of stuckness? Going through difficult times. What can we learn from tough times both internally and externally? The importance of taking a risk in forming your identity. Breaking the mold of your culture. Moving from dualistic thinking to abstract thinking.
Adam Nash MA LLPC works with adult males and females as therapist at Health for Life Grand Rapids. Adam specializes in Men's work currently utilizing a variety of counseling techniques. Adam is accepting therapy clients at Health for Life Grand Rapids. In addition, Adam utilizes Mindfulness Based Cognitive Techniques and Trauma-Informed Counseling as well. You can schedule a complimentary consultation online here.
@themanlycounselor (instagram) and Themanlycounselor.com
Adam's profile on healthforlifegr.com
Contact Adam Here:
Call Adam on his direct line: 616-676-7081
Paul Krauss MA LPC is the Clinical Director of Health for Life Grand Rapids, home of The Trauma-Informed Counseling Center of Grand Rapids. Paul is also a Private Practice Psychotherapist, EMDRIA Consultant in Training (CIT), host of the Intentional Clinician podcast, Behavioral Health Consultant, Clinical Trainer, and Counseling Supervisor. Paul is now offering consulting for a few individuals and organizations. Paul is the creator of the National Violence Prevention Hotline (in progress)  as well as the Intentional Clinician Training Program for Counselors. Questions? Call the office at 616-200-4433. 
If you are looking for EMDRIA consulting groups, Paul Krauss MA LPC is now hosting weekly online and in-person groups.  For details, click here.
Follow Health for Life Grand Rapids:
Instagram   |   Facebook     |     Youtube
 Original Music:

"Shades of Currency" [Instrumental] from Archetypes by PAWL
"U (Man Like)" from i,i by Bon Iver  
 
• Michigan Mental Health Counselors Association is working to increase the availability of quality mental health services statewide, increasing education, promoting best practices, and working to keep Licensed Professional Counselors and other professionals accessible by the public.