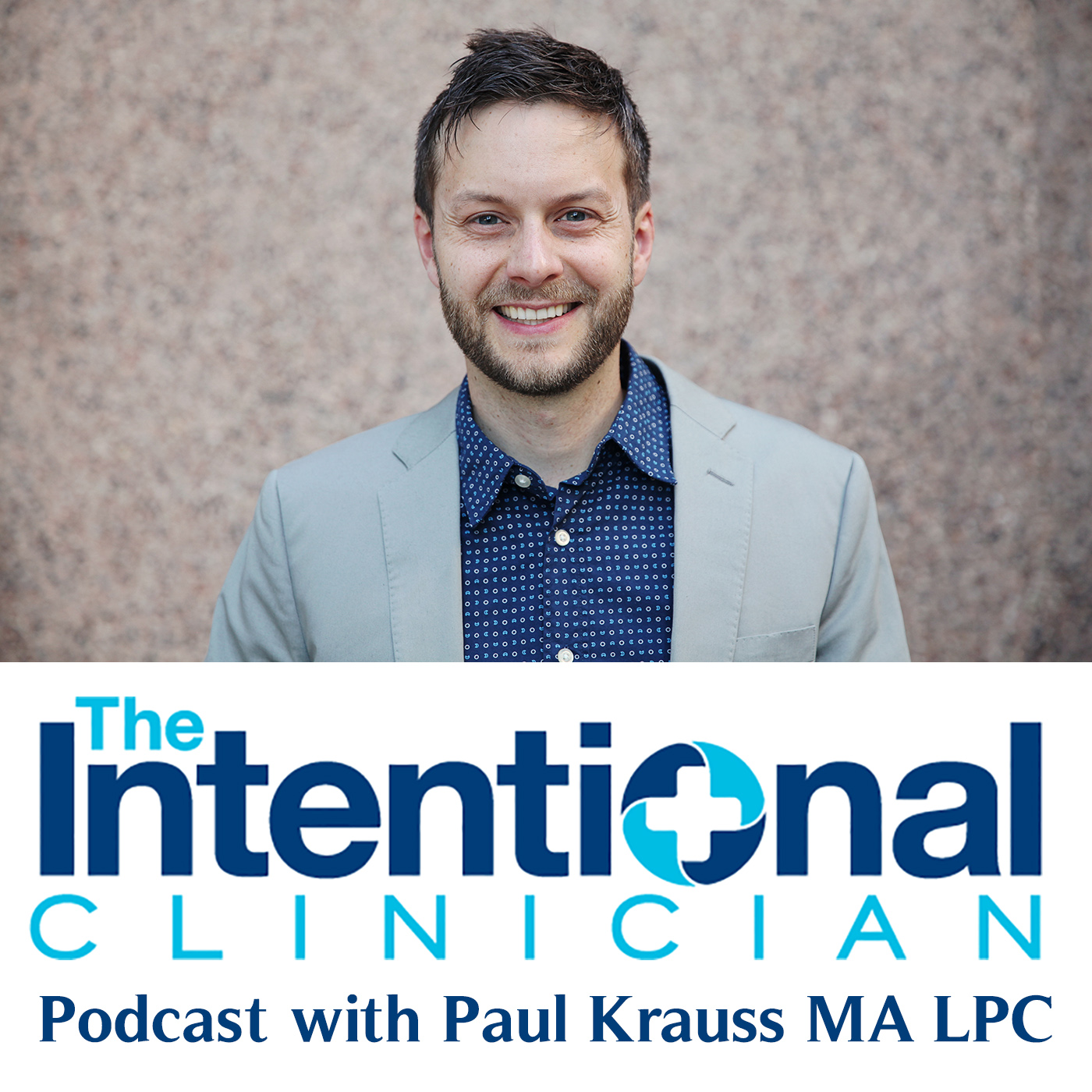 Paul Krauss MA LPC engages in long-form conversation with Doug Bale, a Phoenix-based artist and musician. They discuss art and mental health and many different ways to work on a living philosophy that is open to experimentation and new perspectives. Doug discusses how engaging in the artist community and producing art has helped his life in many ways; including with his mental and emotional wellness. Paul and Doug discuss engaging in therapy as well as many different ways that people can participate in individual and group healing practices. Paul and Doug discuss many different topics and perspectives related to philosophy and finding a way to utilize an ever evolving philosophy based on reading, experiences, and many other aspects. Paul and Doug both discuss their experiences in different work places and how this has influenced their mental health. Paul and Doug cover a lot of conversational ground as you can see below (but mostly this podcast is centered around, Art, Mental Health, and a Living Philosophy).
Also Discussed: Chance Meetings, The Perils of Living in a Guesthouse (Casita), Rustic Digs, Burritos, Living in a Downtown Area, Glove Box, Playing in Bands, Playing Bass Guitar, Tourism, Grand Ave Art Walk, Trans Am Coffee Shop, Murals, Collages, Community Involvement, Art Galleries, Dingbat Mentalities, Coffee Shops, Part-Time Jobs, Downtown Phoenix, The Tempe Arizona Music Scene, Collaborations, Corporate Jobs, Bipolar Disorder, Anxiety, Depression, Isolation, Doing instead of Stewing, Exercise, Connection to a Safe Group, Bill Plotkin, Counseling, Psychotherapy, Art Therapy, Enjoyment in Creation or Art, The Salad Bar Metaphor, Writing Music, Advertising and Sales Jobs, Energy Art, Abstract Art, Calling, Loving What You Do, Manipulation through Sales Tactics, Non Linear Thinking, Terrance McKenna, Chanukah, Enjoying Different Cultures, Citizens of the World, Grandma Moses, Art Studios, Consumerism, Quality versus Productivity, Gratitude, Acceptance, Joy, Alignment, Chicken-Fried/ Swiss-Cheesed, saying "Yes!", Living off of Art, Mike Doughty, Patreon, The Post Office, Waiters who are also Comedians (Mayor of None, Chicago), David Liebe Hart, Treasure Mammal, Emotional Regulation, Jazz and Improvisation, Structure and Mental Health, Tolerating Ambiguity and Mystery, Ideologies, Joseph Campbell, Religions of the World, Binary Thinking, Fundamentalism, Mysticism, Power, Control, Guilt and Shame, Western Thought Paradigm examining Eastern Thought, Rabbi Heschel, Luminary, Marshall Mcluhan, Alan Watts, Archetypes, Carl Jung, James Hillman, Myths, Collective Consciousness, Collective Unconscious, Learning, Being "Open" to other's perspectives, Types of Grapes and Wine Metaphor, Understanding Your Shadow, Humanism, Empathy, Ascending Culture versus Descending Culture, Grand Narratives, Young People want the Truth, The Authenticity Movement, Myopic Thinking, The Shadow Economy, Friendship, Labeling, Exploratory Thinking, Coping Skills, Inner Work, Working a Practice, Practicing, The Importance of Ritual, Creative Economy, Projection, Stress and the IQ, Social Media, Mel Brown, Unfinished Art, Creativity, Elizabeth Gilbert, Selling Art, Flow State, Doug Bale's Artistic Influences, Visionary Art, Mental Fitness, Tiger Woods, Paul Klee, All Things Shining, Herman Melville, Moby Dick, James Joyce, Reading Books, Reducing Judgmental Thinking, What has Influenced our Learning, Humility, Studio G, Pino's Pizza, Also, Peter Piper Pizza, and Z Pizza.
Doug Bale has been thrown back into the community of Phoenix art scene by completing a large mural at Trans Am Coffee shop on Grand Avenue. Being thrown back into the community and meeting new artists has invigorated his artwork. Currently he is creating abstract pieces and doing digital meditation heads. He has participated in several group and solo shows in galleries, restaurants and coffee shops.  
"I deal with color on an intuitive level. I pick colors in the moment with a digital pallet of infinite color choices. My tools lend to an "in the moment"  flow.  With digital art I will have a color appear in my head first and then I add it to the design. I often combine unusual colors that create a distinct vibration and energy to the design.  The same is true for my mixed media work.  My studio has paint tubes scattered all over my work space. The piece I'm working on will in a way  "call"  to the color that needs to be added next."
https://dougbale.bigcartel.com/
https://society6.com/dougbale
You can follow Doug's art on Instagram: @dougbale    
Paul Krauss MA LPC is the Clinical Director of Health for Life Grand Rapids, home of The Trauma-Informed Counseling Center of Grand Rapids. Paul is also a Private Practice Psychotherapist, EMDRIA Consultant in Training (CIT), host of the Intentional Clinician podcast, Behavioral Health Consultant, Clinical Trainer, and Counseling Supervisor. Paul is now offering consulting for a few individuals and organizations. Paul is the creator of the National Violence Prevention Hotline (in progress)  as well as the Intentional Clinician Training Program for Counselors. Questions? Call the office at 616-200-4433. 
If you are looking for EMDRIA consulting groups, Paul Krauss MA LPC is now hosting weekly online and in-person groups.  For details, click here.
Follow Health for Life Grand Rapids:
Instagram   |   Facebook     |     Youtube
RESOURCES referenced in this podcast (from Doug Bale):
Influences on Doug's art:
Paul Klee https://en.wikipedia.org/wiki/Paul_Klee

Alex Grey https://www.alexgrey.com/
Skateboarding art
!
Ed Templeton  https://www.artsy.net/artist/ed-templeton

Basquiat/ Picasso/ heavy hitters. Eras of Modern art. 

Bauhuaus. https://www.widewalls.ch/bauhaus-manifesto-key-points/
Current explorations:
Terrence McKenna
Robert Anton Wilson
Hermes Tris
Past influence:
Herman Melville
Marshal McCluhan
All Things Shining (Book): https://www.goodreads.com/book/show/10087892-all-things-shining
Studio G on 7th Ave in Phoenix: https://www.facebook.com/dtwphx/
For your Free 30 day trial of Simple Practice Electronic Health Records and to support this podcast, click this link: https://ter.li/appk
Music Used with Permission:
Ghost Arrives by Flighty Tronys from Flighty Tronys 1
(Flighty Tronys are Doug Bale's other band that is not Mergatron: Paul Krauss played keyboards on Mergatron's album "More than Miles")
Sugar Free Jazz by Soul Coughing from Ruby Vroom
Shades of Currency [Instrumental] by PAWL from Archetypes