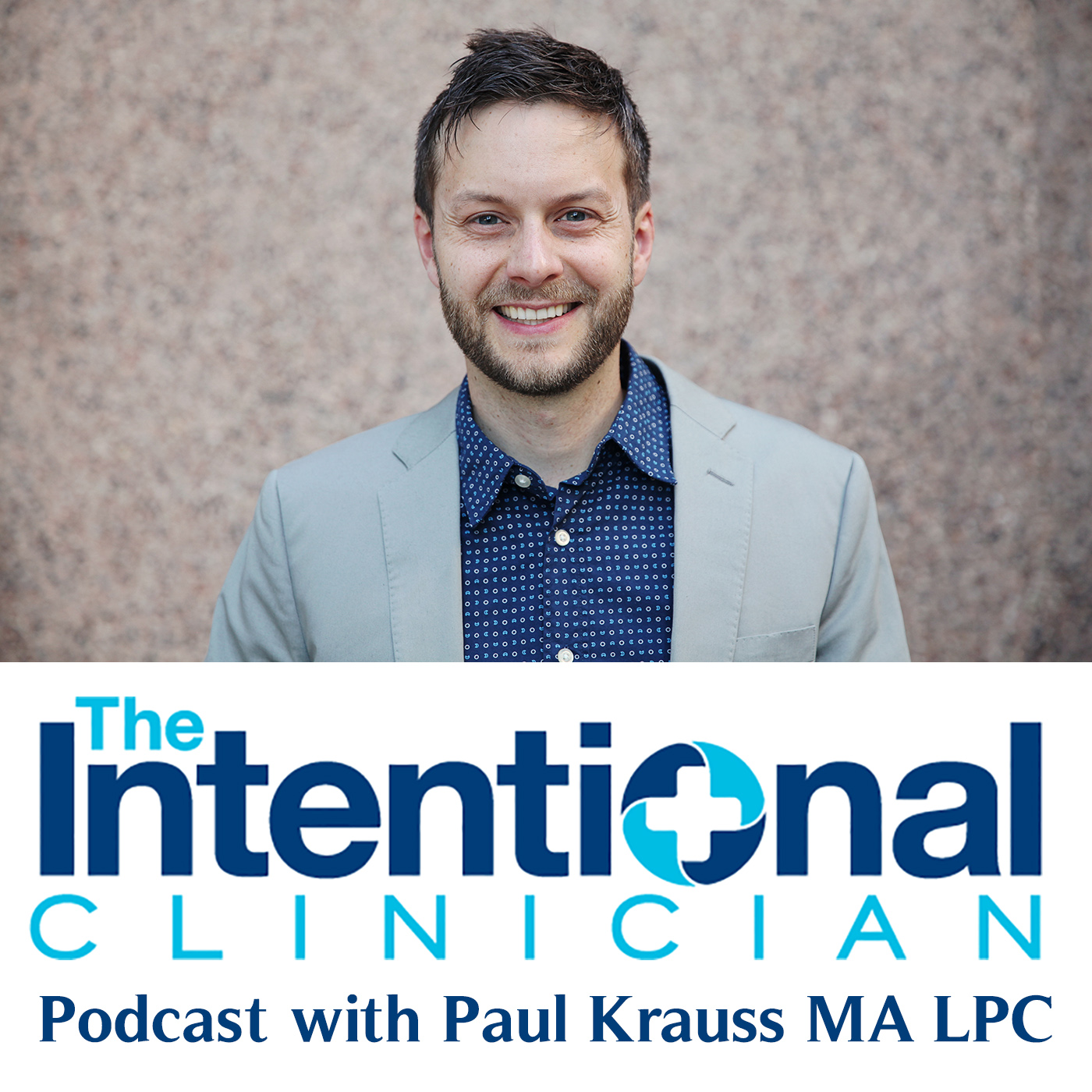 The Intentional Clinician #5: Anger! The what, how, where, and why of it with Mike Speakman.
Paul Krauss MA LPC interviews Mike Speakman--part two of the conversation.
In part 2 of my conversation with Mike Speakman, we discuss ANGER! Seriously, we discuss all the ins and outs of anger, what it is, where it comes from, the pros and cons of it, how destructive it can be and how to use it for your benefit. We discuss how anger can affect relationships, why it is a vital emotion, and why it often viewed as negative in the US culture. We hope you enjoy this interview with Mike Speakman LISAC, founder of the PAL support group (parents of addicted loved ones).
Check out Mike's book "The Health Expressions of Anger" work book here.
Paul Krauss MA LPC is the Clinical Director of Health for Life Grand Rapids, home of The Trauma-Informed Counseling Center of Grand Rapids. Paul is also a Private Practice Psychotherapist, EMDRIA Consultant in Training (CIT), host of the Intentional Clinician podcast, Behavioral Health Consultant, Clinical Trainer, and Counseling Supervisor. Paul is now offering consulting for a few individuals and organizations. Paul is the creator of the National Violence Prevention Hotline (in progress)  as well as the Intentional Clinician Training Program for Counselors. Questions? Call the office at 616-200-4433. 
If you are looking for EMDRIA consulting groups, Paul Krauss MA LPC is now hosting weekly online and in-person groups.  For details, click here.
Follow Health for Life Grand Rapids:
Instagram   |   Facebook     |     Youtube
Paul and the Health for Life Grand Rapids team are working on "Ask a Counselor" events--if your organization wants a speaker for mental health or counseling or any other relevant cultural issue--contact Paul today. 
Original music, used with permission: 
"Shades of Currency" [Instrumental] from Archetypes by PAWL
"Pay Attention" [Instrumental] from Guesthouse by PAWL