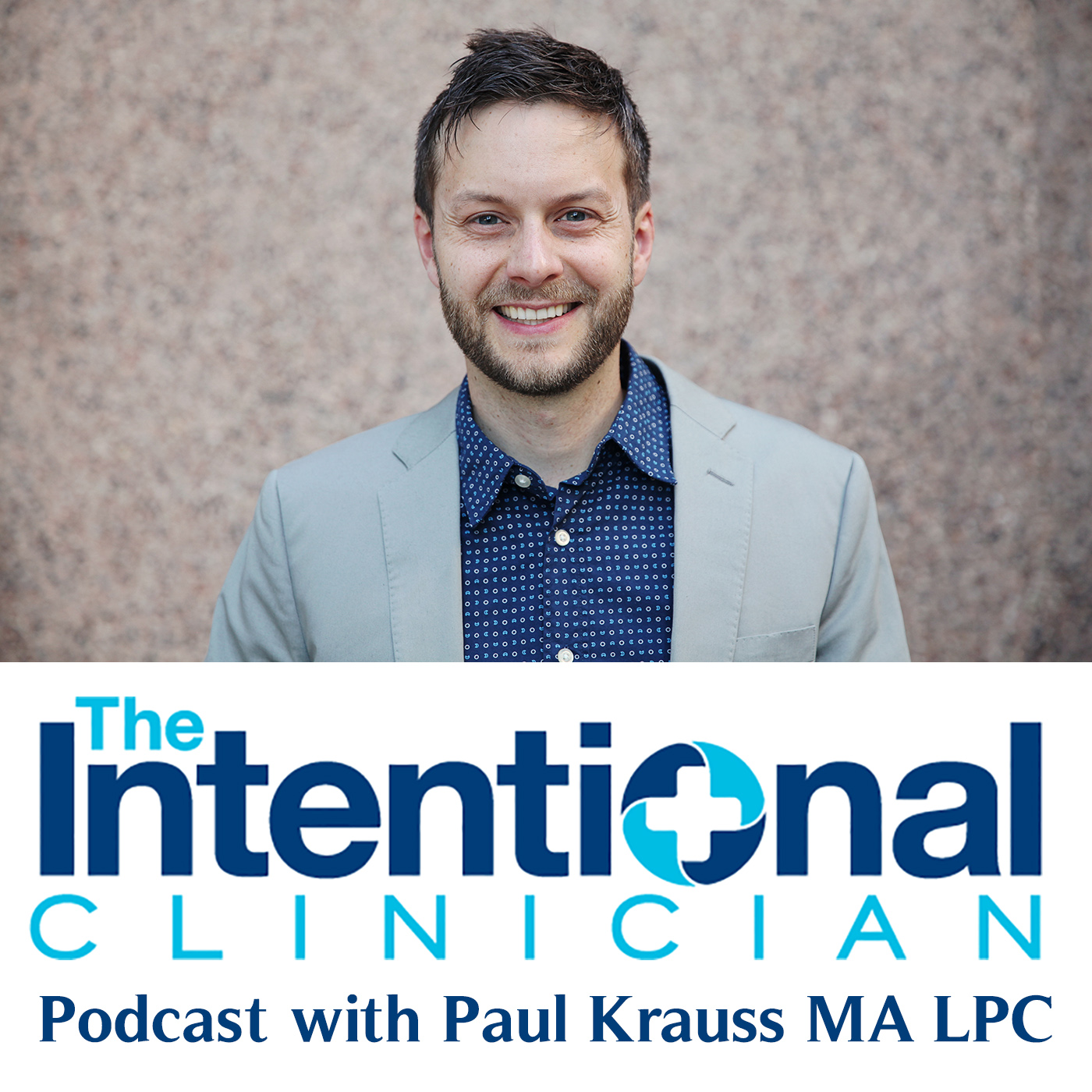 In this episode, Paul Krauss MA LPC interviews Kent Dobson about philosophy, practical applications and practices for self-reflection and exploration, as well as his own personal transformation and story. Paul and Kent also discuss Kent's current work, which includes leading people through nature-based practices, teaching at C3, his podcast "Hints and Guesses", and guiding people on journeys (both through nature-based practices and on actual historical tours).
Paul and Kent discuss his story, philosophy, nature-based practices, self-discovery, personal transformation. Paul and Kent discuss nature-based practices as experiential tools for self-discovery, personal transformation, cultural change, and more.
Also Discussed:
Quitting a job, disorientation, waking up, losing direction, losing a parent, writing, the process of descent, the call of the soul, psychotherapy, the second half of life, narratives, invitations, initiations, rites of passage, Richard Rohr, Carl Jung, James Hollis, James Hillman, Bill Plotkin, Mary Oliver, Western Culture, confusion, young adults, maturation, depth psychology, storytelling, counseling, indoctrination, materialism, avoiding depth, thought control, permission, transformation, break through, break down, integration, self-reflection, religion, orthodox beliefs, afterlife, faith, action, the unknown, a mystery onto oneself, the psyche, consumer culture, fantasy, fundamentalism, paradox, complexities, black-and-white values, labels, deep listening, growth, safety, habits, fear, public statements, identity politics, identity spirituality, group identity, tribalism, individuality, perception, shaping thoughts, news, media, face-to-face conversation, speaking and listening through filters, rules for trust, drawing lines based on following, post-truth, postmodernism, modern journalism or advertising, fear influences group identity, ego break-down, the shadow, authenticity, internet culture, scapegoating, projection, embracing the opposites, thin-level culture, end of different eras in religion, the great stories, anxiety, leaving the village, the call of individuation, Abraham (the three tiers of beginning a journey), a journey, fairy tales, Marie Louise von Franz, Joseph Campbell, symbol, metaphor, belief versus action, framing, historicity, Christ, waking up, suffering, archetypes, the hero's journey, St. Francis, trauma, to live in service, Women who run with the wolves, life-death-life-cycle of all things, myths, Disney, being "ok" with "unknowing", longing, grief, what does the soul want? Nature-Based Practices, Nature-Based Experiences, utilizing the natural world as a mirror, dreams, the unconscious, learning from natural observation, encountering our motivations, how to do we change, existentialism, Matthew Fox, a larger cosmology, Thomas Berry, a relationship with the Earth, Nature-based practices, transcendence, handing over control, becoming a process guide, experiential therapy, risk taking, silent retreats, vision fast, lack of control, identity, challenging our preconceptions, practical ways to de-stress, disorientation to mental patterns, emotional recognition, contemplation, a relationship with your gold and your darkness, "knowing" something in the ego-sense versus "deep knowing" from experience, information overload, application, inner-work, Rilke, Sigor Ros, Suffering with meaning, helping others, Buddhism, commonalities, mortality, death, the first half of life and the second half of life, What is the most meaningful things, courage, choosing a path with meaning, the soul, challenges, numinous, clues, asking questions, poetry, conversations.
Kent Dobson has many titles, among them "teacher", "biblical scholar" and "tour guide." He is the author of "Bitten by a Camel: Leaving church, finding God", host of the Podcast "Hints and Guesses", lead teacher at "C3: West Michigan's inclusive spiritual community", and is currently in the Soul Apprenticeship Program at the Animus Valley Institute.
Paul Krauss MA LPC is the Clinical Director of Health for Life Grand Rapids, home of The Trauma-Informed Counseling Center of Grand Rapids. Paul is also a Private Practice Psychotherapist, EMDRIA Consultant in Training (CIT), host of the Intentional Clinician podcast, Behavioral Health Consultant, Clinical Trainer, and Counseling Supervisor. Paul is now offering consulting for a few individuals and organizations. Paul is the creator of the National Violence Prevention Hotline (in progress)  as well as the Intentional Clinician Training Program for Counselors. Questions? Call the office at 616-200-4433. 
If you are looking for EMDRIA consulting groups, Paul Krauss MA LPC is now hosting weekly online and in-person groups.  For details, click here.
Follow Health for Life Grand Rapids:
Instagram   |   Facebook     |     Youtube
Original music:

"Shades of Currency" [Instrumental] from Archetypes by PAWL
"In Another Life (Edit)" from In Another Life by Sandro Perri