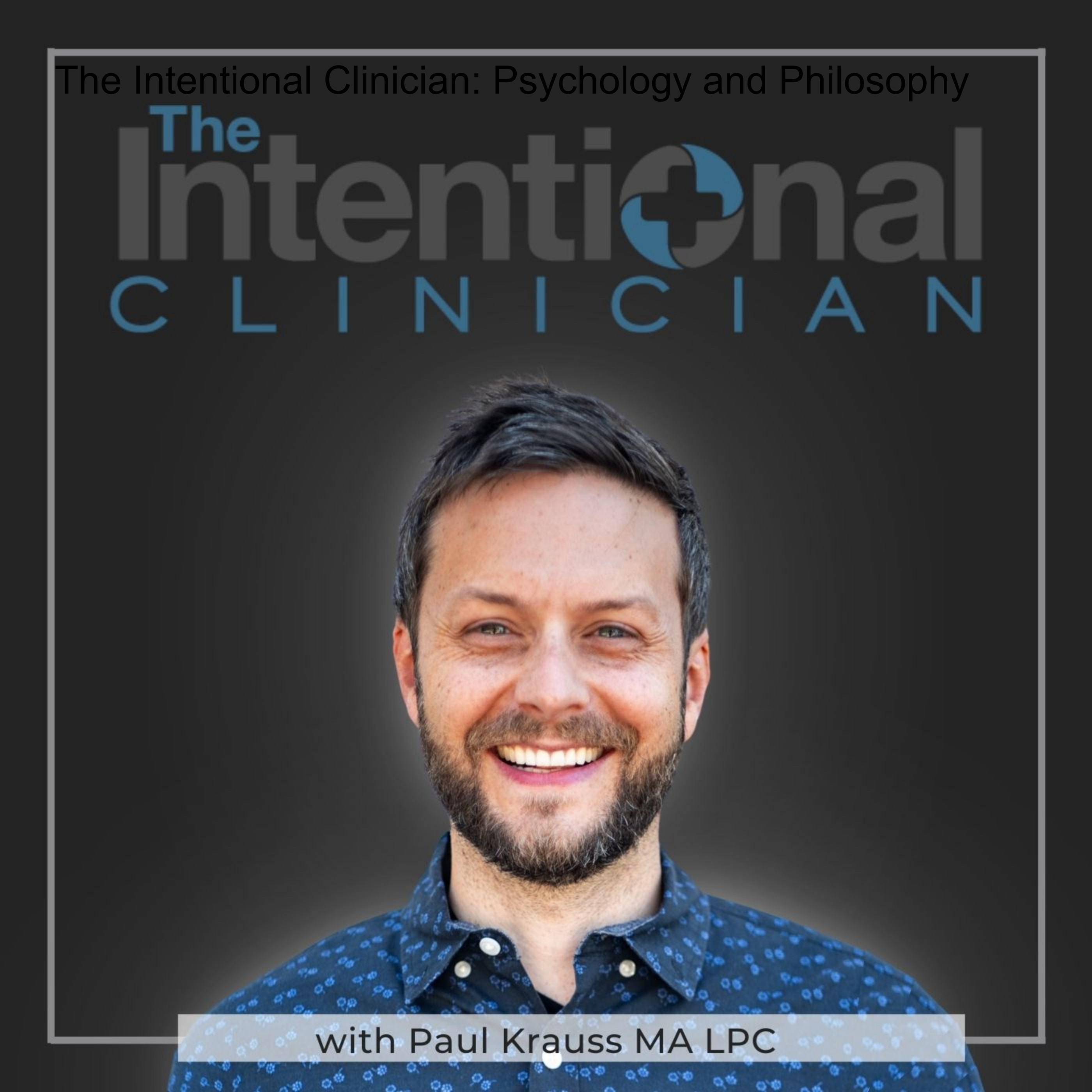 Entertaining and informative talks covering psychology and philosophy with a variety of guests! From modern empirically-validated counseling techniques to ancient wisdom practices, all corners are approached. Discussing both practical and eccentric approaches on living a full and vibrant life. Including, bold unedited discussions about the meaning of life, history, music, and culture. Paul Krauss MA LPC (your host), draws on his unique life experience of growing up in a small motel in the countryside, living in large cities, and working with and living among diverse cultural and socioeconomic groups--combining his trauma-informed science-based perspective with the contrasting desire to live like a mystic. Opposites unite on this podcast!
Episodes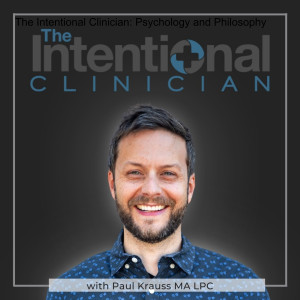 Wednesday Sep 28, 2022
Wednesday Sep 28, 2022
Dr. Peg O'Conner Ph.D is interviewed by Paul Krauss MA LPC about the addiction recovery community, the difficulties with the Christian-centric God that is a part of many Alcoholics Anonymous meetings, how to participate in recovery and understand the concept of a "higher power," etc. Dr. Peg also discusses her personal journey in recovery as well.
Dr. Peg O'Conner's book Higher and Friendly Powers (Wildhouse Publications / September 1, 2022) is a comprehensive alternative for people who have had trouble with the "higher power" of AA's 12-step program. It delivers a feeling of human decency, moral principles, and even a better version of oneself.
Peg O'Connor, PhD, speaks to those in recovery who have battled with the Christian-centered God at the center of Alcoholics Anonymous in Higher and Friendly Powers. She draws our attention to a little-known fact: William James, a philosopher, psychologist, and intellectual titan of the early 20th century, created the phrase "higher power," a touchstone in Alcoholics Anonymous' twelve steps.
Peg O'Connor, Ph.D., is a Professor of Philosophy at Gustavus Adolphus College in St. Peter, Minnesota. Her training is in moral philosophy, feminist philosophy, addiction studies, and the work of Ludwig Wittgenstein. She believes that philosophy helped her to get and remain sober. Avoiding Alcoholics Anonymous for the first 20 years of her sobriety because of the concept of a "higher power," she is focused on using some of the great canonical thinkers in western philosophy to illuminate dimensions of addiction.  She further shares this in her new book, Higher and Friendly Powers: Transforming Addiction and Suffering (Wildhouse Publications, 2022).
Paul Krauss MA LPC is the Clinical Director of Health for Life Counseling Grand Rapids, home of The Trauma-Informed Counseling Center of Grand Rapids. Paul is also a Private Practice Psychotherapist, an Approved EMDRIA Consultant , host of the Intentional Clinician podcast, Behavioral Health Consultant, Clinical Trainer, and Counseling Supervisor. Paul is now offering consulting for a few individuals and organizations. Paul is the creator of the National Violence Prevention Hotline (in progress) as well as the Intentional Clinician Training Program for Counselors. Paul has been quoted in the Washington Post, NBC News, and Wired Magazine. Questions? Call the office at 616-200-4433. 
If you are looking for EMDRIA consulting groups, Paul Krauss MA LPC is now hosting weekly online and in-person groups.  For details, click here.
For general behavioral and mental health consulting for you or your organization.
Follow Health for Life Grand Rapids:
Instagram   |   Facebook     |     Youtube
 Original Music:
"Shades of Currency" [Instrumental] from Archetypes by PAWL (Spotify)
"Taking Flight (feat. Brandee Younger)" from Resavoir by Resavoir (Spotify)